La lettre d'information
→
Pages que vous pourriez aussi aimer
Si votre navigateur ne supporte pas JavaScript, lisez s'il vous plaît le contenu de la page ci-dessous:
La lettre d'information
→
Retrouvez tous les mois la lettre d'information du Point de Contact National énergie (actualités, événements, appels à projets…) Pour vous désinscrire ou pour toute autre demande, envoyer un message à l'adresse suivante : pcn-energie@recherche.gouv.fr Suivez également toute l'actualité du PCN énergie sur twitter : Twitter PCN_Energie Pour plus d'informations sur le programme Energie de Horizon 2020 : www.horizon2020.gouv.fr EDITO La lettre d'information Point de Contact National (PCN) énergie – Horizon 2020 Animer et coordonner le réseau des Points de Contact Nationaux (PCN) Energie, telle est la nouvelle mission qui m'a été confiée depuis le 1er janvier 2018 et que j'aborde avec enthousiasme. Le PCN Energie a été restructuré en juin 2017 et, grâce à la mobilisation de l'alliance ANCRE et de la CPU, il compte aujourd'hui treize membres issus de différentes structures mobilisées sur les questions d'énergie : Ministères (MESRI, MTES, MEIN), Agence (ADEME), universités (de Lorraine, de Pau, de Bourgogne- Franche Comté, Grenoble-Alpes), école (INSAVALOR), organismes de recherche (CEA et CNRS), pôle de compétitivité (CAPENERGIES) et industriel (EDF). L'expertise de chacun, leurs initiatives, leurs mobilisation et disponibilité permettent aux acteurs du secteur d'être informés sur les opportunités de financement de projets H2020, conseillés et formés aux modalités de fonctionnement du programme européen et orientés vers les sources de financement les plus adaptées à leurs projets. Relais essentiels, ils contribuent à mobiliser la communauté de recherche afin de renforcer la position française au niveau européen. Et je souhaite remercier les PCN Energie pour leurs actions au quotidien.
La récente publication des appels 2018-2020 du défi Energie sûre, propre et efficace, ainsi que les préparations du programme de travail 2020 et du futur programme cadre (FP9) font que la période à venir s'annonce dense et intense. En tant que nouvelle coordinatrice, j'espère continuer à insuffler dynamisme et motivation au sein du PCN tout en conduisant les missions qui me reviennent. Le but in fine étant d'accompagner au mieux les acteurs français du secteur de l'énergie dans leurs démarches à l'Europe. Pour ouvrir l'année 2018, le PCN vous propose une nouvelle newsletter Energie dédiée comme son nom l'indique – uniquement, et c'est déjà beaucoup ! - aux énergies sûres, propres et efficaces. En espérant que vous serez nombreux à la lire et l'apprécier et qu'elle répondra à vos attentes. Très belle et heureuse année 2018 à toutes et à tous.
Annabelle Rondaud Coordinatrice PCN Energie
FOCUS "On 10 January 2018, the European Commission launched a series of public consultations clustered by key policy areas, in preparation for the EU's next long-term budget post-2020 (MFF). Citizens, organisations and businesses can give their views online until 8 March 2018. The consultation on the EU funds in the area of investment, research & innovation, SMEs and single market can be found here. Your feedback is essential. This is THE moment to express your support, based on the EU added value of EU R&I programmes, building on the success of Horizon 2020 and given the importance of research and innovation in extending the frontiers of knowledge, boosting Europe's productivity and competitiveness, addressing the grand societal challenges and sustaining our socio-economic model and values. It is important that these messages are clearly passed.
The public consultation on the Interim Evaluation of Horizon 2020 received over 3500 replies - a strong signal of your interest. Please mobilise your networks so that we gather even more views for this important consultation. Let's make "Foster research and innovation across the EU" (dedicated box in the consultation questionnaire) stand out as a clear priority for the future." Robert-Jan Smits, the Director-General of DG Research and Innovation would like to thank you in advance for your support and your feedback.
SOMMAIRE FOCUS … . p2 LE RAPPEL DU MOIS . . p3 ESPACE PARTENARIAL . . p3 ACTUALITES DU MOIS . . p5 EVENEMENTS A VENIR … . p7 LES APPELS EN COURS … . p9 Preparation of FP9 : public consultation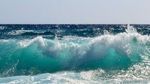 ESPACE PARTENARIAL LE RAPPEL DU MOIS Pour plus de détails et d'information : fiche pratique du PCN juridique et financier Nom de l'outils Lien Commentaires Partner search NCP network Site Réunit maintenant les 3 outils des réseaux européens de PCN : NMP team, NCPs-CaRE et C-ENERGY2020 Partner search H2020 Portail du participant Outil du portail du participant (permet maintenant une recherche directement par topic) Partnering opportunities Site EEN Outil du site Entreprise Europe Network Recherche de partenaire site H2020 site H2020 FR Liste des plateformes thématiques et des PCN proposant une recherche de partenaires Les outils en ligne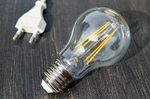 Les annonces Vous pouvez nous contacter pour diffuser dans cette section vos annonces de recherche de partenaires ou vos offres de compétences. Votre demande devra privilégier le modèle suivant et être rédigée en anglais. Nous vous conseillons également de dupliquer votre annonce sur le site H2020.gouv.fr pour augmenter votre visibilité. RECHERCHE DE PARTENAIRES Appels à projets Organisme Contact En savoir plus Energie L'Institut d'ingénierie en énergie thermique de l'Université technologique de Cracovie (Pologne) - domaine de la production d'énergie thermique taler@mech.pk.edu.pl Offre LC-SC3-ES-7- 2018 the Industrial Engineering Department of the Antalya Science University (Turkey) – smart grids and power systems optimization masood.jabarnejad@a ntalya.edu.tr OFFRE DE COMPETENCES Appels à projets Organisme Contact En savoir plus LC-SC3-ES-3- 2018-2020 LC-SC3-ES-4- 2018-2020 Innovons la Réunion (Reunion Island) - Solar, Wind, Biomass, Smartgrids, Marine, self- consumption and Energy plus houses and buildings Fanny Mazella cellule.europe@innovo nslareunion.com ESPACE PARTENARIAL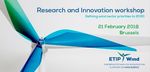 ACTUALITES DU MOIS Autres actualités générales Le consortium Net4Society vient de publier son analyse des programmes de travail 2018-2020 impliquant les S.H.S – En savoir plus The InnoEnergy newsletter – En savoir plus SET Plan - The 10th Year Anniversary Central European Energy Conference 2017 – vidéos disponibles – En savoir plus SET-Plan – Travail en cours d'identification d'actions de R&I prioritaires dans 14 domaines énergétiques – En savoir plus • La Commission européenne publie son programme d'audit indicatif - Les auditeurs d'Horizon 2020 effectuent leur travail en appliquant ce programme d'audit – En savoir plus • Rapport sur la simplification du programme cadre de recherche et d'innovation - En savoir plus • Commission has published the final report of the study "Technology Readiness Level: Guidance Principles for Renewable Energy technologies" – En savoir plus + annexes • Nouvelle fonctionnalité pour la recherche de partenaires sur le portail du participant (recherche au sein des topics) En savoir plus • Des coordinateurs français de projets ayant été financés par le programme cadre FP7 et Horizon 2020 donnent des conseils sur plusieurs aspects importants du montage de projet – En savoir plus • Mise en ligne des présentations : journée d'information sur les futurs FET Flagships – En savoir plus • Press releases EU Parliament - Cleaner energy: new binding targets for energy efficiency and use of renewables – En savoir plus • Evolution of the Energy Performance of Buildings Directive – En savoir plus
ACTUALITES DU MOIS Autres actualités • Joint statement – Renewable and Energy efficiency industries on a robust post 2020 EU Governance – En savoir plus • Supply chain of renewable energy technologies in Europe: an analysis for wind, geothermal and ocean energy – En savoir plus • En Suède, une nouvelle appli montre les avantages du chauffage urbain à partir de sources d'énergie renouvelable aux utilisateurs de la ville de Lund – En savoir plus • Une nouvelle technique de production photovoltaïque réduit les coûts et améliore la stabilité – En savoir plus • Turning solar and bioenergy into electricity: two new technologies will enter commercial demonstration phase thanks to EU loans – En savoir plus • venticool newsletter December 2017 – En savoir plus • The EeB PPP project NEXT-Buildings has issued its fifth international newsletter with its last year's results – En savoir plus • ADEME : données énergétiques territoriales pour la planification et l'action Energie-Climat-suite – En savoir plus • ERA-LEARN 2020 offers a training course on the application of foresight-processes for trans-national coordination of strategic research and innovation The course will take place on 15-16 February 2018 in Vienna – En savoir plus • Quels enjeux portés par la chimie pour la transition énergétique ? – En savoir plus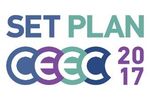 EVENEMENTS A VENIR Les P.C.N. Energie et SHS organisent le 13 mars 2018 une journée à Paris sur les SHS dans le programme Energie d'Horizon 2020 - En savoir plus Wind Energy 2030 Workshop – 21 Février 2018 – Bruxelles – En savoir plus World Sustainable Energy Days 2018 - 28 Février au 2 Mars 2018 - Wels (Autriche) – En savoir plus Successful R&I in Europe 2018 9th European Networking Event (ZENIT) - find new European research and innovation (R&I) partners for Horizon 2020 projects – 15 et 16 Mars 2018 – Dusseldorf (Allemagne) – En savoir plus • Save the date for European Industry Day 2018 – 22 au 23 Février 2018 – Bruxelles – En savoir plus • Project Ideas Lab - Project development for Interreg North-West Europe – 28 Février 2018 – Londres – En savoir plus • EU-India conference on Advanced Biofuels – 7 et 8 Mars 2018 - New Delhi, Inde – En savoir plus • Conférence Photovoltaïque et agriculture – 13 Mars – Montpellier – En savoir plus • 3rd Clean Energy Finance Europe Conference – 21 au 22 mars 2018 - Francfort, Germany - En savoir plus • The 14th South-East European Conference on Energy Efficiency & Renewables – 27 Mars 2018 – Sofia, Bulgarie - En savoir plus • ACI's 7th Annual Gasification Summit - operational & future planned gasification plants, end product markets, potential barriers & support policies as well as project economics & finance – 28 au 29 Mars 2018 - Francfort, Germany – En savoir plus • Nuclear days 2018 – nuclear industrial perspectives, cross-cutting R&D issues and the identification of new project ideas with a view to reinforce innovation and consistency of the nuclear systems development - 10 au 12 Avril 2018 – Prague, République Tcèque – En savoir plus Autres événements
EVENEMENTS A VENIR • Transport Research Arena 2018 – 16 au 19 avril 2018 – Vienne, Autriche – En savoir plus • Journée technique « Eau et Énergie », organisée par HYDREOS - 19 Avril 2018 – Metz – En savoir plus • ACI's 8th European Algae Industry Summit –ongoing developments of the algae industry (including energy) - 25 et 26 Avril 2018 – Vienne, Autriche – En savoir plus • Evénement international de réseautage des communautés Espace, Environnement et Transport – 27 Avril 2018 – Paris – En savoir plus • 26th European Biomass Conference and Exhibition - EUBCE 2018 – 14 au 18 mai 2018 – Copenhague, Danemark – En savoir plus • Digital Utilities Europe Conference – Topics include : The Significant Changes Blockchain Have in the Energy Business Model, E-mobility & Energy Efficiency in Smart Homes, The Value of Brands for Utilities, Data to Support Energy Services in Residential & Commercial Applications - 16 et 17 Mai 2018 – Amsterdam, Pays-Bas – En savoir plus • Eureka Innovation Days 2018 (smart energy) – 22 au 24 Mai 2018 - Helsinki (Finlande) – En savoir plus • EU Sustainable Energy Week – 4 au 10 Juin 2018 - Bruxelles, Belgique – En savoir plus • Resources for Future Generations 2018 – Premier Conference on energy • Minerals • water • the earth - 16 au 21 Juin 2018 - Vancouver Convention Center - Vancouver, BC, CANADA – En savoir plus • Intersolar Europe – exhibition for the solar industry and its partners - 20 au 22 Juin 2018 – Munich – En savoir plus • EERA 10th Anniversary Conference – 26 et 27 juin 2018 – Bruxelles, Belgique – En savoir plus • La 6ème édition de la conférence « Sustainable Places » sur l'efficacité énergétique des bâtiments et les smart-grids sera organisée à l'INES - 27 au 29 juin 2018 – Aix-Les-Bains – En savoir plus.
• Appel à communication scientifiques ESOF 2018 – 8e édition des rencontres européennes de la science « Euroscience Open Forum », participation à ESOF est une dépense éligible de tout projet H2020 - 9 au 14 Juillet 2018 – Toulouse – En savoir plus • 21st Conference on Process Integration, Modelling and Optimisation for Energy Saving and Pollution Reduction PRES 2018 – 25 au 29 août 2018 – Prague, République Tchèque – En savoir plus • The 5th venticool and 39th AIVC conference - 18 au 19 Septembre 2018 - Juan-les-Pins – France – En savoir plus • Ocean Energy Europe 2018 - 30 et 31 Octobre 2018 – Edinbourg, Ecosse – En savoir plus • Next ECTP Conference planned Save the date! - innovation in the Built Environment in Europe (Energy Efficient Buildings…) - 13-14 November 2018 – Bruxelles, Belgique – En savoir plus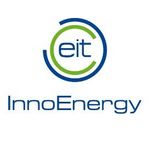  Préannonce : l'ANR et le BMBF annoncent l'ouverture prochaine d'un appel à projets bilatéral franco- allemand dans le domaine de l'énergie durable.  H2020 MSCA Individuals fellowships 2018 – Mobilités individuelles – Opening date : 12 avril 2018 - Deadline : 12 septembre 2018  H2020 MSCA Reseach and Innovation Staff Exchange (RISE) 2018 - Deadline : 21 mars 2018  H2020 MSCA Cofound 2018 - Opening date : 12 avril 2018 - Deadline : 27 septembre 2018  The next innovation community to be established by the EIT in 2018 will address the thematic field of: Urban mobility: smart, green and integrated transport  JPI Urban Europe: The Making Cities Work call - challenge-driven innovation projects for European urban areas that have the potential to result in commercially successful services and products – Deadline : 28 février 2018  Interreg V NWE - call on renewable energy – Deadline : 31 juillet 2018 Dans cette section, vous retrouverez l'ensemble des appels à projet et des prix liés à l'énergie. La liste prend en compte différents programmes de financement et différents work programme H2020 pour vous permettre d'avoir une vision globale des financements disponibles dans le domaine de l'énergie. La majeure partie des AAP se retrouve dans le work programme du défi sociétal 3 de H2020 : Secure, clean and efficient energy De plus, les AAP présentés couvrent la période 2018 – 2019 et pour certains 2020. Cela vous offre le temps pour préparer des propositions optimales.
LES APPELS EN COURS
 H2020 – Secure, clean and efficient energy – 2018 / 2020 Energy efficiency (15 topics) LC-SC3-EE-1 – Decarbonisation of the EU building stock : innovative approaches and affordable solutions changing the market for building renovation – Opening date : 25 Janvier 2018 - Deadline : 4 Septembre 2018 Opening date : 24 Janvier 2019 – Deadline : 3 Septembre 2019 LC-SC3-EE-2-2018-2019 - Integrated home renovation services – Opening date : 25 Janvier 2018 - Deadline : 4 Septembre 2018 Opening date : 24 Janvier 2019 – Deadline : 3 Septembre 2019 LC-SC3-EE-3-2019-2020 - Stimulating demand for sustainable energy skills in the construction sector – Opening date : 24 Janvier 2019 – Deadline : 3 Septembre 2019 LC-SC3-EE-4-2019-2020 - Upgrading smartness of existing buildings through innovations for legacy equipment – Opening date : 24 Janvier 2019 – Deadline : 3 Septembre 2019 LC-SC3-EE-5-2018-2019-2020 - Next-generation of Energy Performance Assessment and Certification – Opening date : 25 Janvier 2018 - Deadline : 4 Septembre 2018 Opening date : 24 Janvier 2019 – Deadline : 3 Septembre 2019 LC-SC3-EE-6-2018-2019-2020 - Business case for industrial waste heat/cold recovery – Opening date : 25 Janvier 2018 - Deadline : 4 Septembre 2018 Opening date : 24 Janvier 2019 – Deadline : 3 Septembre 2019 LC-SC3-EE-8-2018-2019 - Capacity building programmes to support implementation of energy audits – Opening date : 25 Janvier 2018 - Deadline : 4 Septembre 2018 Opening date : 24 Janvier 2019 – Deadline : 3 Septembre 2019 LC-SC3-EE-9-2018-2019 - Innovative financing for energy efficiency investments – Opening date : 25 Janvier 2018 - Deadline : 4 Septembre 2018 Opening date : 24 Janvier 2019 – Deadline : 3 Septembre 2019 LC-SC3-EE-10-2018-2019-2020 - Mainstreaming energy efficiency finance – Opening date : 25 Janvier 2018 - Deadline : 4 Septembre 2018 Opening date : 24 Janvier 2019 – Deadline : 3 Septembre 2019 LC-SC3-EE-11-2018-2019-2020 - Aggregation - Project Development Assistance – Opening date : 25 Janvier 2018 - Deadline : 4 Septembre 2018 Opening date : 24 Janvier 2019 – Deadline : 3 Septembre 2019 LES APPELS EN COURS
LC-SC3-EE-13-2018-2019-2020 - Enabling next-generation of smart energy services valorising energy efficiency and flexibility at demand-side as energy resource – Opening date : 25 Janvier 2018 - Deadline : 4 Septembre 2018 Opening date : 24 Janvier 2019 – Deadline : 3 Septembre 2019 LC-SC3-EE-14-2018-2019-2020 - Socio-economic research conceptualising and modelling energy efficiency and energy demand – Opening date : 25 Janvier 2018 - Deadline : 4 Septembre 2018 Opening date : 24 Janvier 2019 – Deadline : 3 Septembre 2019 LC-SC3-EE-15-2018 - New energy label driving and boosting innovation in products energy efficiency – Opening date : 25 Janvier 2018 - Deadline : 4 Septembre 2018 LC-SC3-EE-16-2018-2019-2020 - Supporting public authorities to implement the Energy Union – Opening date : 25 Janvier 2018 - Deadline : 4 Septembre 2018 Opening date : 24 Janvier 2019 – Deadline : 3 Septembre 2019 LC-SC3-EE-17-2019 - European City facility - European Cities as key innovation hubs to unlock finance for energy efficiency - Opening date : 1 Août 2018 – Deadline : 5 Février 2019 Renewable Energy Sources (19 topics) LC-SC3-RES-1-2019-2020 - Developing the next generation of renewable energy technologies – 1st stage Opening date : 1 Août 2018 – Deadline : 16 Octobre 2018, 2nd stage Deadline : 25 Avril 2019 LC-SC3-RES-2-2018 - Disruptive innovation in clean energy technologies - Deadline : 19 Avril 2018 LC-SC3-RES-5-2018 - Increased performance of technologies for local heating and cooling solutions - Deadline : 13 Février 2018 LC-SC3-RES-6-2018 - Demonstrate significant cost reduction for building Integrated PV (BIPV) solutions - Deadline : 13 Février 2018 LC-SC3-RES-7-2019 - Solar Energy in Industrial Processes - Opening date : 7 Mai 2019 – Deadline : 27 Août 2019 LC-SC3-RES-8-2019 - Combining Renewable Technologies for a Renewable District Heating and/or Cooling System - Opening date : 5 Septembre 2018 – Deadline : 11 Décembre 2018 LC-SC3-RES-12-2018 - Demonstrate highly performant renewable technologies for combined heat and power (CHP) generation and their integration in the EU's energy system - Deadline : 13 Février 2018 LC-SC3-RES-13-2018 - Demonstrate solutions that significantly reduce the cost of renewable power generation - Deadline : 13 Février 2018 LES APPELS EN COURS
LC-SC3-RES-14-2019 - Optimising manufacturing and system operation - 1st stage Opening date : 1er Août 2018 – Deadline : 16 Octobre 2018, 2nd stage Deadline : 25 Avril 2019 LC-SC3- RES-15-2019 - Increase the competitiveness of the EU PV manufacturing industry - Opening date : 5 Septembre 2018 – Deadline : 11 Décembre 2018 LC-SC3- RES-16-2019 - Development of solutions based on renewable sources that provide flexibility to the energy system - Opening date : 7 Mai 2019 – Deadline : 27 Août 2019 LC-SC3-RES-17-2019 - Demonstration of the solutions based on renewable sources that provide flexibility to the energy system - Opening date : 5 Septembre 2018 – Deadline : 11 Décembre 2018 LC-SC3-RES-21-2018 - Development of next generation biofuels and alternative renewable fuel technologies for road transport - Deadline : 13 Février 2018 LC-SC3-RES-22-2018 - Demonstration of cost effective advanced biofuel pathways in retrofitted existing industrial installations - Opening date : 5 Décembre 2017 – Deadline : 5 Avril 2018 LC-SC3-RES-23-2019 - Development of next generation biofuel and alternative renewable fuel technologies for aviation and shipping - Opening date : 7 Mai 2019 – Deadline : 27 Août 2019 LC-SC3-RES-24-2019 - Boosting pre-commercial production of advanced aviation biofuels - Opening date : 5 Septembre 2018 – Deadline : 11 Décembre 2018 LC-SC3-RES-28-2018-2019-2020 - Market Uptake support – Deadline : 13 Février 2018 Opening date : 5 Septembre 2018 – Deadline : 11 Décembre 2018 Smart and Clean Energy for Consumers (3 topics) LC-SC3-EC-1-2018-2019-2020 - The role of consumers in changing the market through informed decision and collective actions – Opening date : 25 Janvier 2018 - Deadline : 4 Septembre 2018 Opening date : 24 Janiver 2019 – Deadline : 3 Septembre 2019 LC-SC3-EC-2-2018-2019-2020 - Mitigating household energy poverty – Opening date : 25 Janvier 2018 - Deadline : 4 Septembre 2018 Opening date : 24 Janiver 2019 – Deadline : 3 Septembre 2019 LC-SC3-EC-3-2018-2020 - Consumer engagement and demand response – A venir LES APPELS EN COURS
Smart Citizen-centred Energy system (8 topics) LC-SC3-ES-1-2019 - Flexibility and retail market options for the distribution grid - Opening date : 5 Septembre 2018 - Deadline : 5 Février 2019 LC-SC3-ES-2-2019 - Solutions for increased regional cross-border cooperation in the transmission grid - Opening date : 5 Septembre 2018 - Deadline : 5 Février 2019 LC-SC3-ES-3-2018-2020 - Integrated local energy systems (Energy islands) - Deadline : 5 Avril 2018 LC-SC3-ES-4-2018-2019-2020 - Decarbonising energy systems of geographical Islands - Deadline : 5 Avril 2018 LC-SC3-ES-5-2018-2020 - TSO – DSO – Consumer: Large-scale demonstrations of innovative grid services through demand-response, storage and small-scale (RES) generation - Deadline : 5 Avril 2018 LC-SC3-ES-6-2019 - Research on advanced tools and technological development - Opening date : 5 Septembre 2018 - Deadline : 5 Février 2019 LC-SC3-ES-7-2018 - Pan-European Forum for R&I on Smart Grids, Flexibility and Local Energy Networks - Deadline : 5 Avril 2018 LC-SC3-ES-8-2019 - European Islands Facility - Unlock financing for energy transitions and supporting islands to develop investment concepts - Opening date : 5 Septembre 2018 - Deadline : 5 Février 2019 Smart Cities and Communities (1 topic) LC-SC3-SCC-1-2018-2019-2020 - Smart Cities and Communities – Opening date : 5 Décembre 2017 – Deadline : 5 Avril 2018 Opening date : 5 Septembre 2018 - Deadline : 5 Février 2019 LES APPELS EN COURS
Near Zero CO2 Emissions from fossil fuel power plants and carbon intensive industries (6 topics) LC-SC3-NZE-1-2018 - Advanced CO2 capture technologies - Opening date : 15 Mai 2018 – Deadline : 6 Septembre 2018 CE-SC3-NZE-2-2018 - Conversion of captured CO2 - Opening date : 15 Mai 2018 – Deadline : 6 Septembre 2018 LC-SC3-NZE-3-2018 - Strategic planning for CCUS development - Opening date : 15 Mai 2018 – Deadline : 6 Septembre 2018 LC-SC3-NZE-4-2019 - Integrated solutions for flexible operation of fossil fuel power plants through power-to-X-to-power and/or energy storage - Opening date : 7 Mai 2019 – Deadline : 27 Août 2019 LC-SC3-NZE-5-2019-2020 - Low carbon industrial production using CCUS - Opening date : 7 Mai 2019 – Deadline : 27 Août 2019 LC-SC3-NZE-6-2020 - Geological Storage Pilots – A venir Joint Actions (5 topics) LC-SC3-JA-1-2018 - Joint programming actions to foster innovative energy solutions - Opening date : 15 Mai 2018 – Deadline : 11 Septembre 2018 LC-SC3-JA-2-2018 - Support to the realisaton of the Implementation Plans of the SET-Plan - Opening date : 15 Mai 2018 – Deadline : 11 Septembre 2018 LC-SC3-JA-3-2019 - European Pre-Commercial Procurement Programme for Wave Energy Research &Development - Opening date : 14 Novembre 2018 – Deadline : 27 Août 2019 LC-SC3-JA-4-2018 - Support action in preparation of a Joint Programming activity - Deadline : 31 Janvier 2018 LC-SC3-JA-5-2019 – Joint Programming with EU and African partners for a R&I actions in the area of renewable energy - Opening date : 14 Novembre 2018 – Deadline : 27 Août 2019 Cross-Cutting issues (6 topics) LC-SC3-CC-1-2018-2019-2020 - Social Sciences and Humanities (SSH) aspects of the Clean-Energy Transition – Opening date : 15 Mai 2018 – Deadline : 6 Septembre 2018 Opening date : 7 Mai 2019 - Deadline : 27 Août 2019 LES APPELS EN COURS
LC-SC3-CC-2-2018 - Modelling in support to the transition to a Low-Carbon Energy System in Europe - Opening date: 15 Mai 2018 – Deadline : 6 Septembre 2018 LC-SC3-CC-3-2019 - Support for the opening of low-carbon energy research databases in Europe - Opening date : 14 Novembre 2018 – Deadline : 27 Août 2019 LC-SC3-CC-4-2018 - Support to sectorial fora - Opening date : 5 Décembre 2017 – Deadline : 19 Avril 2018 LC-SC3-CC-5-2018 - Research, innovation and educational capacities for energy transition - Opening date : 15 Mai 2018 – Deadline : 6 Septembre 2018 LC-SC3-CC-6-2018 - Transition in coal intensive regions - Opening date : 15 Mai 2018 – Deadline : 6 Septembre 2018  H2020 – sustainable Process (SPIRE) CE-SPIRE-03-2018 - Energy and resource flexibility in highly energy intensive industries - Deadline : 22 février 2018  H2020 – Energy Efficient Buildinge (EEB) LC-EEB-05-2019-20 - Integrated storage systems for residential buildings - Opening date : 16 octobre 2018 – Deadline : 21 février 2019 LC-EEB-03-2019 - New developments in plus energy houses - Opening date : 16 octobre 2018 – Deadline : 21 février 2019 LC-EEB-02-2018 - Building information modelling adapted to efficient renovation - Deadline : 22 février 2018 LC-EEB-01-2019 - Integration of energy smart materials in non-residential buildings - Opening date : 16 octobre 2018 – Deadline : 21 février 2019 LES APPELS EN COURS
 H2020 – nanomaterials, Biotechnologies and Process (NMBP) LC-NMBP-29-2019 - Materials for non-battery based energy storage - Opening date : 16 octobre 2018 – Deadline : 22 janvier 2019  H2020 - ICT H2020 – DT-ICT-10-2018-2019 - Interoperable and smart homes and grids – Opening date : 26 juillet 2018 – Deadline : 14 novembre 2018 H2020 – DT-ICT-11-2018-2019 - Big data solutions for energy - Opening date : 16 octobre 2018 – Deadline : 2 avril 2019  H2020 – Sécurité SU-DS-04-2018-2020 – Cybersecurity in the Electrical Power and Energy System - Opening date : 15 Mars 2018 – Deadline : 23 Août 2018  H2020 FET-open – Recherche exploratoire de rupture – CSA (3 topics) – Deadline : 11 avril 2018  H2020 FET-open - Recherche exploratoire de rupture – RIA – Next cut-off-date : 16 Mai 2018  H2020 FET flagship – Grands challenges scientifiques et techniques (3 topics) – Deadline : 20 février 2018  H2020 FET proactive – Future technologies – Deadline : 22 mars 2018  H2020 infrastructure - INFRADEV-01-2019-2020 - conceptual and technical design for new research infrastructures – Opening date : 25 Juillet 2019 – Deadline : 11 novembre 2019 LES APPELS EN COURS
 Fuel, Cells and Hydrogen (FCH JU) FCH-01-1-2018: Large Scale Demonstration of H2 fueled HD Trucks with High Capacity Hydrogen Refueling Stations (HRS) – Deadline : 24 Avril 2018 FCH-01-2-2018: Demonstration of Fuel Cell applications for mid-size passenger ships or inland freight - Deadline : 24 Avril 2018 FCH-01-3-2018 : Strengthening of the European supply chain for compressed storage systems for transport applications - Deadline : 24 Avril 2018 FCH-01-4-2018 : Fuel cell systems for the propulsion of aerial passenger vehicle - Deadline : 24 Avril 2018 FCH-01-5-2018 : Next generation automotive MEA development - Deadline : 24 Avril 2018 FCH-01-6-2018 : Game changer fuel cell stack for automotive applications - Deadline : 24 Avril 2018 FCH-01-7-2018 : Improvement of innovative compression concepts for large scale transport applications - Deadline : 24 Avril 2018 FCH-02-1-2018 : Demonstration of a large-scale (min. 20MW) electrolyser for converting renewable energy to hydrogen - Deadline : 24 Avril 2018 FCH-02-2-2018 : Demonstration of large-scale steam electrolyser system in industrial market - Deadline : 24 Avril 2018 FCH-02-3-2018 : Robust, efficient long term remote power supply - Deadline : 24 Avril 2018 FCH-02-4-2018 : Thermochemical Hydrogen Production from Concentrated Sunlight - Deadline : 24 Avril 2018 FCH-02-5-2018 : Hydrogen carriers for stationary storage of excess renewable energy - Deadline : 24 Avril 2018 FCH-02-6-2018 : Cost-effective novel architectures of interconnects - Deadline : 24 Avril 2018 FCH-02-7-2018 : Efficient and cost-optimised biogas-based co-generation by high-temperature fuel cells - Deadline : 24 Avril 2018 FCH-02-8-2018 : Waste-stream based power balancing plants with high efficiency, high flexibility and power-to-X capability - Deadline : 24 Avril 2018 FCH-03-1-2018 : Developing Fuel Cell applications for port/harbour ecosystems - Deadline : 24 Avril 2018 FCH-04-1-2018 : PNR for safety of hydrogen driven vehicles and transport through tunnels and similar confined spaces - Deadline : 24 Avril 2018 FCH-04-2-2018 : Hydrogen admixtures in the natural gas grid - Deadline : 24 Avril 2018 FCH-04-3-2018 : Accelerated Stress Testing (AST) protocols for Solid Oxide Cells (SOC) - Deadline : 24 Avril 2018 FCH-04-4-2018 : Strengthening public acceptance and awareness of FCH-technologies by educating pupils at schools - Deadline : 24 Avril 2018 LES APPELS EN COURS
LES APPELS EN COURS  CleanSky2 JTI-CS2-2017-CfP07-AIR-2-55 - Thermal conductive coating providing self-limitation of heating power at a selected temperature level - Deadline : 27 février 2018 JTI-CS2-2017-CfP07-LPA-01-41 - Advanced manufacturing for MW range power dense electrical machines for aerospace applications - Deadline : 27 février 2018 JTI-CS2-2017-CfP07-LPA-01-42 - Development of power electronic technologies for >1kV aerospace applications - Deadline : 27 février 2018 JTI-CS2-2017-CfP07-LPA-01-46 - Intelligent Power Module - Deadline : 27 février 2018 JTI-CS2-2017-CfP07-REG-01-15 - Innovative Primary and Secondary Electrical Distribution Network for Regional A/C - Deadline : 27 février 2018 JTI-CS2-2017-CfP07-SYS-02-39 - Development of a High Voltage Lithium Battery - Deadline : 27 février 2018  Eurostars – 2018 next cut-offs : Deadline : 1 Mars 2018  HORIZON PRIZE – LOW CARBON ENERGY INDUCEMENT PRIZES 2016 - PHOTOVOLTAICS MEETS HISTORY - The prize will induce the integration of new photovoltaic systems in protected historic urban districts – Deadline : 26 septembre 2018  Horizon Prize for CO2 reuse - Deadline : 3 Avril 2019  Horizon Prize for a Combined heat and power installation in a hospital using 100% renewable energy sources - Deadline : 3 Avril 2019  H2020 Future Engine Prize: appel relatif à un prix incitatif "Moteur le plus propre pour l'avenir" – Deadline 20 Août 2019  Horizon Prizes on Artificial Photosynthesis – Deadline : 3 Février 2021  ERC Consolidator Grant – Excellence scientifique – Ph D entre 7 et 12 ans - Deadline : 15 février 2018