The everyday flooring - OneFlor Europe
Transcription du contenu de la page ( Si votre navigateur ne rend pas la page correctement, lisez s'il vous plaît le contenu de la page ci-dessous )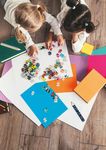 The Everyday Flooring collection 2019
         As a global LVT brand, we aim to provide high-quality
         modular flooring solutions and services, for residential
         and commercial uses.
         Innovation being at the heart of our strategy, we
         continuously develop new products, in a sustainable
         way, to meet today's customers needs and
         expectations.
         Whether you're looking for a floor for your gym, high
         traffic business or entire house, Oneflor-Europe LVTs
         are an excellent eco-friendly, cost-effective, durable
         and low-maintenance option that can withstand daily
         wear.
         Our 2019 Everyday Flooring collection features planks
         that beautifully capture the realistic look of wood and
         tiles that replicate real concrete, available in several
         formats, colors and textures.

         Als Markenanbieter von Designbelägen haben wir es uns zur
         Aufgabe gemacht, Bodenbeläge und die damit verbundenen
         Serviceleistungen in höchster Qualität für den Einsatz in
         privaten und gewerblichen Bereichen anzubieten.
         Innovation ist das Herzstück unserer Strategie. Wir entwickeln
         stetig neue zukunftsfähige Produkte, um die aktuellen
         Wünsche und Bedürfnisse unserer Kunden zu erfüllen.
         Sie suchen einen Boden für Ihren Fitnessraum, hoch
         beanspruchte gewerbliche Bereiche oder einfach nur
         für Ihr ganzes Haus? Oneflor-Europe LVT Beläge sind
         umweltfreundlich, langlebig und pflegeleicht für den täglichen
         Gebrauch.
         Unsere Kollektion 2019 umfasst Dielen mit realistischen Holz,
         Stein und Beton Oberflächen, die in verschiedenen Formaten,
         Dekoren und Oberflächenstrukturen überzeugen.

         L'ambition de Oneflor-Europe est d'offrir à ses clients des
         solutions de revêtements de sols modulaires à forte valeur
         ajoutée, à usages résidentiel et commercial, et un service de
         qualité.
         L'innovation étant au cœur de notre stratégie, nous
         développons continuellement de nouveaux produits, de
         manière éco-responsable, afin de répondre au mieux aux
         besoins et attentes des utilisateurs d'aujourd'hui.
         Que vous recherchiez une solution pour des espaces
         commerciaux à fort trafic ou pour votre maison, les lames et
         dalles Oneflor-Europe sont une excellente option écologique,
         économique, durable et nécessitant peu d'entretien, capable
         de résister à une utilisation quotidienne.
         Notre collection Everyday Flooring 2019 comprend des décors
         bois qui capturent magnifiquement l'aspect réaliste du
         parquet et des dalles qui reproduisent le véritable aspect
         béton, disponibles en plusieurs formats, couleurs et textures.




GLOSSARY / GLOSSAR / GLOSSAIRE


        Suitable for floor heating    Walking comfort       Thermal comfort       Suitable for wet rooms     Safe, Clean and Strong     The Easiest and Strongest click   Superior dimensional stability       100% Phthalate free - Low VOC
    Für Fuβbodenheizung geeignet      Gelenkschonend           Fuβwarm            Feuchtraumgeeignet        Anti-Bacterial Protection               system                Absolute Dimensionsstabilität       100% Phthalatfrei - Sehr niedrige
     Compatible avec chauffage       Confort à la marche   Confort thermique   Convient aux pièces humides Sicher und sauber durch      Das verlegefreundlichste und        Stabilité dimensionnelle                    VOC Werte
                par le sol                                                                                 antibakterielle Oberfläche        stärkste Klick System               exceptionnelle            100% Sans phtalate - Faibles émissions
                                                                                                          Traitement PU antibactérien   Système d'assemblage facile
                                                                                                                                                  et résistant



2     // ONEFLOR EUROPE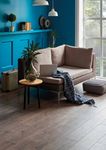 ECO30 / ECOCLICK30                                                                                                 P.4


                                                                                                                           ECO55 / ECOCLICK55                                                                                                 P.8


                                                                                                                           SOLIDE CLICK 30                                                                                                   P.12


                                                                                                                           RIGID55                                                                                                           P.16


                                                                                                                           SOLIDE CLICK 55 / RIGID 55 XL                                                                                   P.20


                                                                                                                           ECO70                                                                                                           P.26


                                                                                                                           ECOLAY70                                                                                                        P.30


                                                                                                                           ECOLAY70 ACOUSTIC                                                                                               P.34


                                                                                                                           ECOLOCK70                                                                                                       P.38


                                                                                                                           LOOM+                                                                                                           P.42


                                                                                                                           ALTERONE55                                                                                                      P.46


                                                                                                                           ECOSTEP CLICK / SMART                                                                                           P.50




                                                                                                                                                                                                                                  EIR*

    Durable       Easy maintenance      Good sound insulation     Anti Slip surface      Easy to install, replace and remove            Easy to install, replace and remove          Thin product - Ideal for renovation     Embosed-in-register
Strapazierfähig      Pflegeleicht          Geräuscharm              Rutschfest        Einfach zu verlegen, wiederaufnehmbar          Einfach zu verlegen, wiederaufnehmbar             Geringe Aufbauhöhe - Idealer           Synchro Prägung
   Résistant        Entretien facile   Bonne isolation phonique    Antidérapant               und schnell zu entfernen                       und schnell zu entfernen                       Renovierungsboden                 Grainage registré
                                                                                      Facile à installer, à remplacer et à retirer   Facile à installer, à remplacer et à retirer   Produit fin - Idéal pour la rénovation




                                                                                                                                                                                                               COLLECTION 2019 //                  3

ECO30 (OFD)
      ECOCLICK30 (OFC)
      Change your floor? You can choose from
      22 exclusive designs, available in click and dry
      back, for your new interior decoration.

      Wechseln Sie Ihren Boden, Sie können das.
      22 attraktive Dekore, alle Dekore als Klick- und
      Klebevinyl erhältlich. Für Ihre neue Einrichtung.

      Changez de sol, c'est facile.
      22 décors exclusifs, disponibles en versions à coller
      et à clipser, pour une nouvelle déco d'intérieur.




Loft Grey                                Loft Black                               River Oak Dark Grey                      Classic Oak Natural Beige
OFD-030-001 | 304.8 x 609.6 mm           OFD-030-002 | 304.8 x 609.6 mm           OFD-030-003 | 177.8 x 1219.2 mm          OFD-030-004 | 177.8 x 1219.2 mm
OFC-030-015 | 305 x 610 mm               OFC-030-016 | 305 x 610 mm               OFC-030-017 | 185 x 1212 mm              OFC-030-018 | 185 x 1212 mm




Classic Oak Grey                         Classic Oak Light Brown                  Rustic Oak Natural                       Rustic Oak Natural Dark
OFD-030-005 | 177.8 x 1219.2 mm          OFD-030-006 | 177.8 x 1219.2 mm          OFD-030-007 | 177.8 x 1219.2 mm          OFD-030-008 | 177.8 x 1219.2 mm
OFC-030-019 | 185 x 1212 mm              OFC-030-020 | 185 x 1212 mm              OFC-030-021 | 185 x 1212 mm              OFC-030-022 | 185 x 1212 mm




Rustic Oak Dark Greige                   Rustic Oak Greige                        Rustic Oak Light Grey                    Forest Oak Honey
OFD-030-009 | 177.8 x 1219.2 mm          OFD-030-010 | 177.8 x 1219.2 mm          OFD-030-011 | 177.8 x 1219.2 mm          OFD-030-012 | 177.8 x 1219.2 mm
OFC-030-023 | 185 x 1212 mm              OFC-030-024 | 185 x 1212 mm              OFC-030-025 | 185 x 1212 mm              OFC-030-026 | 185 x 1212 mm




Forest Oak Natural Light                 Mountain Oak Natural Dark                Cement Pearl                             Cement Charcoal
OFD-030-013 | 177.8 x 1219.2 mm          OFD-030-014 | 177.8 x 1219.2 mm          OFD-030-042 | 457.2 x 914.4 mm           OFD-030-043 | 457.2 x 914.4 mm
OFC-030-027 | 185 x 1212 mm              OFC-030-028 | 185 x 1212 mm              OFC-030-050 | 305 x 610 mm               OFC-030-051 | 305 x 610 mm


                                  EIR*                                     EIR*                                     EIR*                                     EIR*



Golden Oak Light Natural                 Golden Oak Dark Grey                     Vintage Oak Natural                      Vintage Oak Grey
OFD-030-044 | 177.8 x 1219.2 mm          OFD-030-045 | 177.8 x 1219.2 mm          OFD-030-046 | 177.8 x 1219.2 mm          OFD-030-047 | 177.8 x 1219.2 mm
OFC-030-052 | 185 x 1212 mm              OFC-030-053 | 185 x 1212 mm              OFC-030-054 | 185 x 1212 mm              OFC-030-055 | 185 x 1212 mm




Scarlet Oak Natural                      Scarlet Oak Grey
OFD-030-048 | 177.8 x 1219.2 mm          OFD-030-049 | 177.8 x 1219.2 mm
OFC-030-056 | 185 x 1212 mm              OFC-030-057 | 185 x 1212 mm



 EIR* Click only / Nur Klick / Clic seulement
                                                                                                                                     COLLECTION 2019 //       5
ECO30 (OFD)
         ECOCLICK30 (OFC)

          ECOPROTECTM Anti-Scratch                        ECOPROTECTM PU Oberfläche – Antibakterielle und kratzunempfindliche Oberfläche
          Ceramic PU Coating (Anti-Bacterial)             Traitement de surface PU ECOPROTECTM – Antibactérien et résistant aux rayures



            Clear design protection layer / Hochwertige Nutzschicht / Couche d'usure transparente


                     HD design print layer / Dekorschicht mit innovativen Designs / Film imprimé haute définition


             Extra stabilization core layer / Hochwertige Mittellage / Feuille PVC calandrée


                   Stabilization core layer    / Stabilisierungsschicht / Couche de stabilisation principale



          Curling prevention balance layer       / Gegenzugschicht / Couche de contre-balancement




          ECOTECTURETM Multi-layer         / ECOTECTURETM Mehrschichtaufbau – Für optimale Dimensionsstabilität und einzigartige Qualität
          property technology              ECOTECTURETM Structure à couches multiples pour une stabilité parfaite




                                                                   ECOPROTECTM Anti-Scratch                          ECOPROTECTM PU Oberfläche – Antibakterielle und kratzunempfindliche Oberfläche
                                                                   Ceramic PU Coating (Anti-Bacterial)               Traitement de surface PU ECOPROTECTM – Antibactérien et résistant aux rayures



                                                                                          Clear design protection layer / Hochwertige Nutzschicht / Couche d'usure transparente

                                                                                        HD design print layer / Dekorschicht mit innovativen Designs / Film imprimé haute définition

                                                                                                     Extra stabilization core layer / Hochwertige Mittellage / Feuille PVC calandrée

                                                                                                     Fiberglass stabilization layer / Fiberglass / Voile de verre

                                                                                                Stabilization core layer     / Stabilisierungsschicht / Couche de stabilisation principale


                                                                        Curling prevention balance layer          / Gegenzugschicht / Couche de contre-balancement


                                                             ECOTECTURETM Multi-layer            / ECOTECTURETM Mehrschichtaufbau – Für optimale Dimensionsstabilität und einzigartige Qualität
                                                             property technology                 ECOTECTURETM Structure à couches multiples pour une stabilité parfaite




Products benefits / Produkt Vorteile / Avantages produits


    Best value for money.
    Bestes Preis- Leistungsverhältnis. / Excellent rapport qualité prix.

    2 product structures suitable for residential and light commercial uses.
    In 2 Ausführungen für privaten und gewerblichen Einsatzbereich geeignet. / 2 structures produits, pour applications
    résidentielles et semi-commerciales.

    Resistant to scuff, scratches and stains.
    Wiederstandsfähig gegen Abrieb, Kratzer und Flecken. / Très bonne résistance aux marques, aux tâches et aux rayures.




6     // ONEFLOR EUROPE
PRODUCT SPECIFICATIONS                                       STANDARD                  ECO 30                          ECOCLICK 30
                                                                                                                Heterogeneous resilient floorcovering
Product standard / Belagsart / Standard produit                                        EN ISO 10582          Heterogener elastischer Designbodenbelag
                                                                                                              Revêtements de sol résilients hétérogènes
Total thickness / Gesamtstärke / Epaisseur totale                                     EN ISO 24346               2,0 mm                               4,0 mm
Wear layer thickness / Nutzschicht / Couche d'usure                                   EN ISO 24340              0,30 mm                               0,30 mm
Classification / Klassifizierung / Classe d'usage                                      EN ISO 10874                 Domestic : 23 / Commercial : 31
Total weight / Gesamtgewicht / Poids total                                            EN ISO 23997             3.300 g/m²                          6.930 g/m²
Wear layer binder content / Bindemittelgehalt / Teneur en agent liant                  EN ISO 10582                         Type I / Typ I / Type I
Abrasion group / Verschleißprüfung / Groupe d'abrasion                                  EN 660-2          Group T: ≤ 2,00 mm³                 Group T: ≤ 2,00 mm³
                                                                                                        Planks / Dielen / Lames:             Planks / Dielen / Lames:
                                                                                                           177,8 x 1219,2 mm                      185 x 1212 mm
                                                                                                        22 planks/box = 4,77m²               10 planks/box = 2,24m²
                                                                                                       60 boxes/pallet = 286,2m²            60 boxes/pallet = 134,4m²
                                                                                                          Tiles / Fliesen / Dalles:           Tiles / Fliesen / Dalles:
                                                                                                             457,2 x 914,4 mm                      305 x 610 mm
Dimensions / Dielengröße / Dimensions                                                 EN ISO 24342
                                                                                                           12 tiles/box = 5,02m²               12 tiles/box = 2,23m²
                                                                                                       44 boxes/pallet = 220,88m²           60 boxes/pallet = 133,8m²
                                                                                                          Tiles / Fliesen / Dalles:
                                                                                                             304,8 x 609,6 mm
                                                                                                                                                         -
                                                                                                          22 tiles/box = 4,09m²
                                                                                                       72 boxes/pallet = 294,48m²
Surface treatment / Oberflächenvergütung / Traitement de surface                            -                                 PUR EcoprotecTM
Edges / Füge / Chanfrein                                                                    -                                     No bevel



                         PRODUCT PERFORMANCES                                         STANDARD                  ECO 30                          ECOCLICK 30
Dimensional stability / Dimensionsstabilität / Stabilité dimensionnelle               EN ISO 23999                                 ≤ 0,10 %
Castor chair / Schreibtischstuhl / Chaise à roulettes                                    ISO 4918       No damage / Keine Schäden / Aucun dommage (type
                                                                                                                               W)
Furniture leg / Möbelfüße / Pied de meuble                                             EN ISO 16581        No damage / Keine Schäden / Aucun dommage
Squareness & straightness / Rechtwinklichkeit & Geradheit / Equerrage                 EN ISO 24342                               ≤ 0,25 mm
Residual indentation / Eindruckverhalten / Poinçonnement statique rémanent            EN ISO 24343-1                             ≤ 0,10 mm
Impact sound reduction / Trittschalldämmung / Isolation acoustique                     EN ISO 717-2            Δ Lw = 6 dB                         Δ Lw = 9 dB
Light fastness / Lichtechtheit / Solidité lumière                                     EN ISO 105-B02                                  ≥6
Slip resistance / Rutschhemmung / Glissance                                             DIN 51130                                     R10
                                                                                        EN 13893                                      DS
Resistance to chemicals / Chemikalienbeständigkeit / Résistance aux produits          EN ISO 26987      Not affected (0) / Nicht verändert (0) / Non affecté (0)
chimiques
Thermal resistance / Wärmewiderstand / Conductivité thermique                          EN ISO 10456           0,02 m² K/W                          0,04 m² K/W
Curl after exposure to heat / Curling nach Wärmeeinwirkung / Incurvation après        EN ISO 23999                                 ≤ 2 mm
exposition à la chaleur
Fire resistance / Brandverhalten / Classement feu                                       EN 13501-1                                  Bfl-s1

Electrical properties / Elektrostatische Eigenschaften / Charges électrostatiques        EN 1815                                    ≤ 2kV
Resistance against staining / Bestimmung der Fleckenempfindlichkeit /                   EN 26987                Passed / Bestanden / Haute résistance
Résistance aux tâches
Underfloor heating suitability / Fußbodenheizung / Compatibilité chauffage par          EN 12524             Suitable / Geeignet / Compatible - max. 27°c
le sol



                      ENVIRONMENT & SUSTAINABILITY                                    STANDARD                  ECO 30                          ECOCLICK 30
TVOC after 28 days (AgBB test) - Indoor air quality / Raumluftqualität / Qualité de    ISO 16000-9                               ≤ 100µg/m³
l'air intérieur
Plasticizer / Weichmacher / Plastifiant                                                     -                Phthalate-free / Phthatalfrei / Sans phtalate
Recyclability / Recyclingfähigkeit / Recyclabilité                                          -                                       100%


                                     WARRANTIES                                             -                   ECO 30                          ECOCLICK 30
Residential warranty / Garantie im Wohnbereich / Garantie en usage résidentiel              -                             25 years / Jahre / ans
Commercial warranty / Garantie im Objektbereich / Garantie en usage                         -                             5 years / Jahre / ans
commercial


                                     CE MARKING                                             -                   ECO 30                          ECOCLICK 30
DoP number / DoP Nummer / Numéro de DoP                                                     -                  No. 001-520                         No. 001-521



                                                                                                                                                                 5
            23                  31

                                                                                           ECO30             ECOCLICK30

                                                                                                                                               COLLECTION 2019 //         7
ECO55 (OFD)
 ECOCLICK55 (OFC)

 The all-in-one solution for all your projects.
 20 exclusive designs, available in click and dry back. Commercial grade wear-layer.

 Die «2 in 1» Lösung für alle Ihre Objekte.
 20 attraktive Dekore, alle Dekore als Klick- und Klebevinyl erhältlich. Profi-Qualität.

 La solution tout-en-un pour tous vos projets.
 20 décors exclusifs, disponibles en versions à coller et à clipser. Qualité professionnelle.




Concrete Beige                    Concrete Black                    Rustic Oak White                     Forest Oak Light Grey
OFD-055-001 | 304.8 x 609.6 mm    OFD-055-002 | 304.8 x 609.6 mm    OFD-055-003 | 177.8 x 1219.2 mm      OFD-055-004 | 177.8 x 1219.2 mm
OFC-055-013 | 305 x 610 mm        OFC-055-014 | 305 x 610 mm        OFC-055-015 | 185 x 1212 mm          OFC-055-016 | 185 x 1212 mm




Classic Oak Dark Brown            Rustic Pine White                 Rustic Pine Taupe                    Rustic Pine Brown
OFD-055-005 | 177.8 x 1219.2 mm   OFD-055-006 | 177.8 x 1219.2 mm   OFD-055-007 | 177.8 x 1219.2 mm      OFD-055-008 | 177.8 x 1219.2 mm
OFC-055-017 | 185 x 1212 mm       OFC-055-018 | 185 x 1212 mm       OFC-055-019 | 185 x 1212 mm          OFC-055-020 | 185 x 1212 mm




Mountain Oak Greige               Mountain Oak Natural              Mountain Oak Grey                    Forest Oak Natural
OFD-055-009 | 177.8 x 1219.2 mm   OFD-055-010 | 177.8 x 1219.2 mm   OFD-055-011 | 177.8 x 1219.2 mm      OFD-055-012 | 177.8 x 1219.2 mm
OFC-055-021 | 185 x 1212 mm       OFC-055-022 | 185 x 1212 mm       OFC-055-023 | 185 x 1212 mm          OFC-055-024 | 185 x 1212 mm


                                                                                                  EIR*                                  EIR*



Cement Natural                    Cement Dark Grey                  Vintage Oak Dark Grey                Vintage Oak Light Natural
OFD-055-037 | 457.2 x 914.4 mm    OFD-055-038 | 457.2 x 914.4 mm    OFD-055-039 | 177.8 x 1219.2 mm      OFD-055-040 | 177.8 x 1219.2 mm
OFC-055-045 | 462 x 924 mm        OFC-055-046 | 462 x 924 mm        OFC-055-047 | 185 x 1212 mm          OFC-055-048 | 185 x 1212 mm


                                                                                                  EIR*                                  EIR*



Scarlet Oak Light Natural         Scarlet Oak Dark Natural          Antique Oak Grey                     Antique Oak Dark Natural
OFD-055-041 | 177.8 x 1219.2 mm   OFD-055-042 | 177.8 x 1219.2 mm   OFD-055-043 | 177.8 x 1219.2 mm      OFD-055-044 | 177.8 x 1219.2 mm
OFC-055-049 | 185 x 1212 mm       OFC-055-050 | 185 x 1212 mm       OFC-055-051 | 185 x 1212 mm          OFC-055-052 | 185 x 1212 mm


 EIR* Click only / Nur Klick / Clic seulement
                                                                                                                   COLLECTION 2019 //      9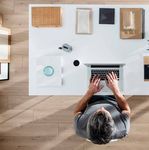 ECO55 (OFD)
          ECOCLICK55 (OFC)

          ECOPROTECTM Anti-Scratch                        ECOPROTECTM PU Oberfläche – Antibakterielle und kratzunempfindliche Oberfläche
          Ceramic PU Coating (Anti-Bacterial)             Traitement de surface PU ECOPROTECTM – Antibactérien et résistant aux rayures



            Clear design protection layer / Hochwertige Nutzschicht / Couche d'usure transparente


                     HD design print layer / Dekorschicht mit innovativen Designs / Film imprimé haute définition


             Extra stabilization core layer / Hochwertige Mittellage / Feuille PVC calandrée


                   Stabilization core layer    / Stabilisierungsschicht / Couche de stabilisation principale



          Curling prevention balance layer       / Gegenzugschicht / Couche de contre-balancement




          ECOTECTURETM Multi-layer         / ECOTECTURETM Mehrschichtaufbau – Für optimale Dimensionsstabilität und einzigartige Qualität
          property technology              ECOTECTURETM Structure à couches multiples pour une stabilité parfaite




                                                                     ECOPROTECTM Anti-Scratch                           ECOPROTECTM PU Oberfläche – Antibakterielle und kratzunempfindliche Oberfläche
                                                                     Ceramic PU Coating (Anti-Bacterial)                Traitement de surface PU ECOPROTECTM – Antibactérien et résistant aux rayures



                                                                                             Clear design protection layer / Hochwertige Nutzschicht / Couche d'usure transparente

                                                                                           HD design print layer / Dekorschicht mit innovativen Designs / Film imprimé haute définition

                                                                                                       Extra stabilization core layer / Hochwertige Mittellage / Feuille PVC calandrée

                                                                                                       Fiberglass stabilization layer / Fiberglass / Voile de verre

                                                                                                   Stabilization core layer     / Stabilisierungsschicht / Couche de stabilisation principale


                                                                           Curling prevention balance layer          / Gegenzugschicht / Couche de contre-balancement


                                                               ECOTECTURETM Multi-layer             / ECOTECTURETM Mehrschichtaufbau – Für optimale Dimensionsstabilität und einzigartige Qualität
                                                               property technology                  ECOTECTURETM Structure à couches multiples pour une stabilité parfaite




Products benefits / Produkt Vorteile / Avantages produits

     2 product structures developed for medium to high traffic commercial areas.
     In 2 Ausführungen für mittleren bis hoch beanspruchten gewerblichen Einsatzbereich erhältlich. / 2 structures produits,
     pour les zones commerciales à trafic modéré et intense.

     Fold-down vertical click system for an easier and quicker installation (Ecoclick55).
     Fold-down Verriegelungssystem für eine einfache und schnelle Verlegung. / Système de clic vertical pour une installation
     facile et rapide (Ecoclick55).

     Ideal for overnight installations without business disruption (Ecoclick 55).
     Ideal für eine schnelle Verlegung über Nacht ohne das laufende Tagesgeschäft zu beeinflussen. / Solutions sans colle et
     sans temps de séchage. Pas d'immobilisation des surfaces de vente et de travail (Ecoclick55).

     Resistant to scuff, scratches and stains.
     Wiederstandsfähig gegen Abrieb, Kratzer und Flecken. / Très bonne résistance aux marques, aux tâches et aux rayures.




                                                                                      Ecoclick55                                      Ecoclick55


10    // ONEFLOR EUROPE
PRODUCT SPECIFICATIONS                                      STANDARD                    ECO55                             ECOCLICK55
                                                                                                                   Heterogeneous resilient floorcovering
Product standard / Belagsart / Standard produit                                        EN ISO 10582             Heterogener elastischer Designbodenbelag
                                                                                                                 Revêtements de sol résilients hétérogènes
Total thickness / Gesamtstärke / Epaisseur totale                                     EN ISO 24346                 2,5 mm                                5.0 mm
Wear layer thickness / Nutzschicht / Couche d'usure                                   EN ISO 24340                                   0,55 mm
Classification / Klassifizierung / Classe d'usage                                      EN ISO 10874            Domestic : 23 / Commercial : 33 / Industrial : 42
Total weight / Gesamtgewicht / Poids total                                            EN ISO 23997                4.100 g/m²                           8.520 g/m²
Wear layer binder content / Bindemittelgehalt / Teneur en agent liant                  EN ISO 10582                            Type I / Typ I / Type I
Abrasion group / Verschleißprüfung / Groupe d'abrasion                                  EN 660-2                               Group T: ≤ 2,00 mm³
                                                                                                         Planks / Dielen / Lames:              Planks / Dielen / Lames:
                                                                                                             177,8 x 1219,2 mm                      185 x 1212 mm
                                                                                                         15 planks/box = 3,25m²                 8 planks/box = 1,79m²
                                                                                                       75 boxes/pallet = 243,75m²             65 boxes/pallet = 116,35m²
                                                                                                         Tiles / Fliesen / Dalles:               Tiles / Fliesen / Dalles:
                                                                                                             457,2 x 914,4 mm                         305 x 610 mm
Dimensions / Dielengröße / Dimensions                                                 EN ISO 24342
                                                                                                           10 tiles/box = 4,18m²                  10 tiles/box = 1,86m²
                                                                                                        40 boxes/pallet = 167,2m²               60 boxes/pallet = 111,6m²
                                                                                                          Tiles / Fliesen / Dalles:             Tiles / Fliesen / Dalles:
                                                                                                             304,8 x 609,6 mm                       462 x 924 mm
                                                                                                           18 tiles/box = 3,34m²                 6 tiles/box = 2,56m²
                                                                                                       66 boxes/pallet = 220,44m²             40 boxes/pallet = 102,4m²
Surface treatment / Oberflächenvergütung / Traitement de surface                            -                                    PUR EcoprotecTM
Edges / Füge / Chanfrein                                                                    -                                          Bevel



                          PRODUCT PERFORMANCES                                        STANDARD                    ECO55                             ECOCLICK55
Dimensional stability / Dimensionsstabilität / Stabilité dimensionnelle               EN ISO 23999                                    ≤ 0,10 %
Castor chair / Schreibtischstuhl / Chaise à roulettes                                    ISO 4918      No damage / Keine Schäden / Aucun dommage (type W)
Furniture leg / Möbelfüße / Pied de meuble                                             EN ISO 16581        No damage / Keine Schäden / Aucun dommage
Squareness & straightness / Rechtwinklichkeit & Geradheit / Equerrage                 EN ISO 24342                                  ≤ 0,25 mm
Residual indentation / Eindruckverhalten / Poinçonnement statique rémanent            EN ISO 24343-1                                ≤ 0,10 mm
Impact sound reduction / Trittschalldämmung / Isolation acoustique                     EN ISO 717-2              ΔLw = 6 dB                            ΔLw = 9 dB
Light fastness / Lichtechtheit / Solidité lumière                                     EN ISO 105-B02                                    ≥6
                                                                                        DIN 51130                                       R10
Slip resistance / Rutschhemmung / Glissance
                                                                                        EN 13893                                        DS
Resistance to chemicals / Chemikalienbeständigkeit / Résistance aux produits
                                                                                      EN ISO 26987      Not affected (0) / Nicht verändert (0) / Non affecté (0)
chimiques
Thermal resistance / Wärmewiderstand / Conductivité thermique                          EN ISO 10456              0,02 m² K/W                          0,04 m² K/W
Curl after exposure to heat / Curling nach Wärmeeinwirkung / Incurvation après
                                                                                      EN ISO 23999                                    ≤ 2 mm
exposition à la chaleur
Fire resistance / Brandverhalten / Classement feu                                       EN 13501-1                                     Bfl-s1
Electrical properties / Elektrostatische Eigenschaften / Charges électrostatiques        EN 1815                                       ≤ 2kV
Resistance against staining / Bestimmung der Fleckenempfindlichkeit / Résis-
                                                                                        EN 26987                   Passed / Bestanden / Haute résistance
tance aux tâches
Underfloor heating suitability / Fußbodenheizung / Compatibilité chauffage par
                                                                                        EN 12524               Suitable / Geeignet / Compatible - max. 27°c
le sol


                      ENVIRONMENT & SUSTAINABILITY                                    STANDARD                    ECO55                             ECOCLICK55
TVOC after 28 days (AgBB test) - Indoor air quality / Raumluftqualität / Qualité de
                                                                                       ISO 16000-9                                  ≤ 100µg/m³
l'air intérieur
Plasticizer / Weichmacher / Plastifiant                                                     -                   Phthalate-free / Phthatalfrei / Sans phtalate
Recyclability / Recyclingfähigkeit / Recyclabilité                                          -                                          100%


                                    WARRANTIES                                              -                     ECO55                             ECOCLICK55
Residential warranty / Garantie im Wohnbereich / Garantie en usage résidentiel              -                               25 years / Jahre / ans
Commercial warranty / Garantie im Objektbereich / Garantie en usage com-
                                                                                            -                               10 years / Jahre / ans
mercial



                                    CE MARKING                                              -                     ECO55                             ECOCLICK55
DoP number / DoP Nummer / Numéro de DoP                                                     -                    No. 001-520                           No. 001-521




                                                                                                                                                                       10
            23                 33                   42

                                                                                                       ECO55             ECOCLICK55


                                                                                                                                                   COLLECTION 2019 //        11
SOLIDE CLICK 30 (OFR)
   The ideal renovation solution for your projects.
   14 exclusive designs, available in the latest generation of rigid & acoustic LVT Click (21dB).


   Die perfekte Renovierungslösung für Ihr Projekt.
   14 attraktive Dekore der neuesten Generation von Rigid Designbelägen mit integriertem
   Trittschall (21dB).

   La solution de rénovation idéale pour vos projets.
   Nouvelle génération de lames et dalles vinyles décoratives, rigides et acoustiques
   (21dB). 14 décors exclusifs.




Origin Concrete Natural                            Origin Concrete Dark Grey
OFR-030-001 | 457.2 x 914.4 mm                     OFR-030-002 | 457.2 x 914.4 mm




Heritage Oak Natural                               Noble Oak Greige
OFR-030-003 | 177.8 x 1219.2 mm                    OFR-030-004 | 177.8 x 1219.2 mm




Royal Oak Natural                                  Authentic Oak Natural
OFR-030-005 | 177.8 x 1219.2 mm                    OFR-030-006 | 177.8 x 1219.2 mm




Pure Oak Natural Light                             Pure Oak Grey
OFR-030-007 | 177.8 x 1219.2 mm                    OFR-030-008 | 177.8 x 1219.2 mm




Prestige Oak Natural                               Manor Oak Natural Dark
OFR-030-009 | 177.8 x 1219.2 mm                    OFR-030-010 | 177.8 x 1219.2 mm




Dockside Oak Natural Light                         Sea Oak White
OFR-030-011 | 177.8 x 1219.2 mm                    OFR-030-012 | 177.8 x 1219.2 mm




Traditional Oak Greige                             Traditional Oak Natural Light
OFR-030-013 | 177.8 x 1219.2 mm                    OFR-030-014 | 177.8 x 1219.2 mm
                                                                                     COLLECTION 2019 //   13
SOLIDE CLICK 30 (OFR)




      PU Coating / PU-Oberfläche / Traitement de surface PU
      Wear Layer / Nutzschicht / Couche d'usure
      Print film / Dekorschicht / Film imprimé
      Extruded Core Layer / Extrem stabile extrudierte Mittellage / Panneau rigide extrudé
      IXPE Backing / IXPE Trittschalldämmung / Envers IXPE




     Products benefits / Produkt Vorteile / Avantages produits


     Direct installation over most existing hard floors and imperfect sub floor possible. Little or no subfloor
     preparation required.
     Kann direkt über vorhandene Fliesen verlegt werden. Keine oder nur geringe Untergrundvorbereitung. / Installation directe
     sur carrelage possible. Pas ou peu de préparation de support exigée.

     Integrated acoustic pad for high sound reduction (21 dB).
     Mit integrierter Trittschallmatte für einen extrem leisen Boden (21dB). /Sous-couche intégrée pour un meilleur confort
     acoustique (21dB).

     Quick and easy to install thanks to the fold-down vertical click system.
     Das neue I4F Klicksystem garantiert eine einfache und schnelle Verlegung. / Nouveau click vertical extrêmement facile et
     rapide à installer.

     Excellent dimensional stability allowing installation in areas with direct sun rays exposure.
     Extreme Dimensionsstabilität sorgt für eine problemlose Verlegung in Räumen mit bodentiefen Fenstern und starker
     Sonneneinstrahlung auf Südseiten. / Stabilité dimensionnelle exceptionnelle permettant la pose dans les zones directement
     exposées aux rayons du soleil.

     Outstanding lock strength for a more durable floor.
     Diese einzigartige Klickverbindung ist 3x stärker, als die herkömmlicher Designbeläge. / Click ultra résistant pour une tenue
     exceptionnelle dans le temps.




14    // ONEFLOR EUROPE
PRODUCT SPECIFICATIONS                                     STANDARD                          SOLIDE CLICK 30
                                                                                                              Heterogeneous resilient floorcovering
Product standard / Belagsart / Standard produit                                        EN ISO 10582        Heterogener elastischer Designbodenbelag
                                                                                                            Revêtements de sol résilients hétérogènes
Total thickness / Gesamtstärke / Epaisseur totale                                     EN ISO 24346                             4,5 mm
Wear layer thickness / Nutzschicht / Couche d'usure                                   EN ISO 24340                            0,30 mm
Classification / Klassifizierung / Classe d'usage                                      EN ISO 10874                Domestic: 23 / Commercial: 31
Total weight / Gesamtgewicht / Poids total                                            EN ISO 23997                           6.450 g/m²
Wear layer binder content / Bindemittelgehalt / Teneur en agent liant                  EN ISO 10582                     Type I / Typ I / Type I
Abrasion group / Verschleißprüfung / Groupe d'abrasion                                  EN 660-2                         Group T: ≤ 2,00 mm³

                                                                                                              Planks / Dielen / Lames : 177,8 x 1219,2 mm
                                                                                                                        12 planks/box = 2,60m²
                                                                                                                     40 boxes/pallet = 104,05m²
Dimensions / Dielengröße / Dimensions                                                 EN ISO 24342
                                                                                                              Tiles / Fliesen / Dalles : 457,2 x 914,4 mm
                                                                                                                           6 tiles/box = 2,51m²
                                                                                                                      52 boxes/pallet = 130,44m²

Surface treatment / Oberflächenvergütung / Traitement de surface                            -                             PUR EcoprotecTM

Edges / Füge / Chanfrein                                                                    -                                Micro bevel



                           PRODUCT PERFORMANCES                                       STANDARD                          SOLIDE CLICK 30
Dimensional stability / Dimensionsstabilität / Stabilité dimensionnelle               EN ISO 23999                             ≤ 0,06 %
                                                                                                         No damage / Keine Schäden / Aucun dommage
Castor chair / Schreibtischstuhl / Chaise à roulettes                                    ISO 4918
                                                                                                                           (Type W)
Furniture leg / Möbelfüße / Pied de meuble                                             EN ISO 16581      No damage / Keine Schäden / Aucun dommage
Squareness & straightness / Rechtwinklichkeit & Geradheit / Equerrage                 EN ISO 24342                            ≤ 0,25 mm
Residual indentation / Eindruckverhalten / Poinçonnement statique rémanent            EN ISO 24343-1                          ≤ 0,10 mm
Impact sound reduction / Trittschalldämmung / Isolation acoustique                     EN ISO 717-2                          ΔLw = 21 dB
Light fastness / Lichtechtheit / Solidité lumière                                     EN ISO 105-B02                              ≥6
                                                                                        DIN 51130                                R10
Slip resistance / Rutschhemmung / Glissance
                                                                                        EN 13893                                 DS
Resistance to chemicals / Chemikalienbeständigkeit / Résistance aux produits
                                                                                      EN ISO 26987     Not affected (0) / Nicht verändert (0) / Non affecté (0)
chimiques
Thermal resistance / Wärmewiderstand / Conductivité thermique                          EN ISO 10456                          0,04 m² K/W
Curl after exposure to heat / Curling nach Wärmeeinwirkung / Incurvation après
                                                                                      EN ISO 23999                             ≤ 2 mm
exposition à la chaleur

Fire resistance / Brandverhalten / Classement feu                                       EN 13501-1                              Bfl-s1

Resistance against staining / Bestimmung der Fleckenempfindlichkeit / Résistance
                                                                                        EN 26987              Passed / Bestanden / Haute résistance
aux tâches
Underfloor heating suitability / Fußbodenheizung / Compatibilité chauffage par le
                                                                                        EN 12524           Suitable / Geeignet / Compatible - max. 27°c
sol



                       ENVIRONMENT & SUSTAINABILITY                                   STANDARD                          SOLIDE CLICK 30
TVOC after 28 days (AgBB test) - Indoor air quality / Raumluftqualität / Qualité de
                                                                                       ISO 16000-9                           ≤ 100µg/m³
l'air intérieur
Plasticizer / Weichmacher / Plastifiant                                                     -               Phthalate-free / Phthatalfrei / Sans phtalate
Recyclability / Recyclingfähigkeit / Recyclabilité                                          -                                    100%


                                     WARRANTIES                                       STANDARD                          SOLIDE CLICK 30
Residential warranty / Garantie im Wohnbereich / Garantie en usage résidentiel              -                          25 years / Jahre / ans
Commercial warranty / Garantie im Objektbereich / Garantie en usage
                                                                                            -                           5 years / Jahre / ans
commercial



                                     CE MARKING                                       STANDARD                          SOLIDE CLICK 30
DoP number / DoP Nummer / Numéro de DoP                                                     -                               No. 17-6133-01




                                                                                                                                    5
            23                  31




                                                                                                                                          COLLECTION 2019 //      15
RIGID 55 (OFG)
  Magnify your home interior.
  Upgrade your floor with one of the 10 authentic
  reproductions of natural materials, available in
  the latest generation of rigid & acoustic LVT Click
  (21dB).


  Verschönere dein Zuhause.
  Verschönere Sie Ihren Fußboden mit einem der 10
  attraktiven und identischen Dekoren von Rigid55.
  Erleben Sie die neueste Generation von Rigid LVT
  mit einer integrierten Trittschallmatte.

  Magnifiez votre intérieur en toute simplicité.
  Sublimez votre sol avec un des décors
  authentiques de la gamme RIGID55, disponible
  dans la dernière génération de LVT Click rigide et
  acoustique.




Elegant Oak Taupe                               Elegant Oak Natural
OFG-055-001 | 185 x 1212 mm                     OFG-055-002 | 185 x 1212 mm




Patina Oak White                                Spanish Oak Dark brown
OFG-055-003 | 185 x 1212 mm                     OFG-055-004 | 185 x 1212 mm




Spanish Oak Taupe                               Spanish Oak Light brown
OFG-055-005 | 185 x 1212 mm                     OFG-055-006 | 185 x 1212 mm




Eternal Oak Natural                             Eternal Oak Greige
OFG-055-007 | 185 x 1212 mm                     OFG-055-008 | 185 x 1212 mm




Modern Concrete Grey                            Modern Concrete Dark grey
OFG-055-009 | 462 x 925 mm                      OFG-055-010 | 462 x 925 mm




                                                                              COLLECTION 2019 //   17
RIGID55 (OFG)




                                ECOPROTECTM Anti-Scratch                            ECOPROTECTM PU Oberfläche – Antibakterielle und kratzunempfindliche Oberfläche
                                Ceramic PU Coating (Anti-Bacterial)                 Traitement de surface PU ECOPROTECTM – Antibactérien et résistant aux rayures

                                + Wear-layer / Nutzschicht / Couche d'usure

                                Print film   / Dek orschicht / Film imprimé


                                Calendered layer        / Hochwertige Mittellage / Feuille calandrée



                                Extruded rigid layer      / Extrem stabile extrudierte Mittellage/ Panneau rigide extrudé |




                                Balancing layer + IXPE Backing
                                Stabilisierungsschicht + IXPE Trittschalldämmung / Couche de stabilisation + Envers IXPE




                                ECOTECTURETM Multi-Layer Property Technology
                                6-layered solid structure for long-term dimensional stability
                                Mehrschichtaufbau für optimale Dimensionsstabilität und einzigartige Qualität
                                Structure multicouches pour une stabilité dimensionnelle exceptionnelle



 Products benefits / Produkt Vorteile / Avantages produits


 Direct installation over most existing hard floors and imperfect sub floor possible. Little or no subfloor
 preparation required.
 Kann direkt über vorhandene Fliesen verlegt werden. Keine oder nur geringe Untergrundvorbereitung. / Installation directe
 sur carrelage possible. Pas ou peu de préparation de support exigée.

 Integrated acoustic pad for high sound reduction (21 dB).
 Mit integrierter Trittschallmatte für einen extrem leisen Boden (21dB). / Sous-couche intégrée pour un meilleur confort
 acoustique (21dB).

 Quick and easy to install thanks to the fold-down vertical click system.
 Das neue I4F Klicksystem garantiert eine einfache und schnelle Verlegung. / Nouveau click vertical extrêmement facile et
 rapide à installer.

 Excellent dimensional stability allowing installation in areas with direct sun rays exposure.
 Extreme Dimensionsstabilität sorgt für eine problemlose Verlegung in Räumen mit bodentiefen Fenstern und starker
 Sonneneinstrahlung auf Südseiten. / Stabilité dimensionnelle exceptionnelle permettant la pose dans les zones directement
 exposées aux rayons du soleil.

 Outstanding lock strength for a more durable floor. Professional quality.
 Diese einzigartige Klickverbindung ist 3x stärker als die herkömmlicher Designbeläge. / Click ultra résistant pour une tenue
 exceptionnelle dans le temps. Qualité professionnelle.




18   // ONEFLOR EUROPE
PRODUCT SPECIFICATIONS                                                 STANDARD                                RIGID55
                                                                                                                          Heterogeneous resilient floorcovering
Product standard / Belagsart / Standard produit                                                        EN ISO 10582    Heterogener elastischer Designbodenbelag
                                                                                                                        Revêtements de sol résilients hétérogènes
Total thickness / Gesamtstärke / Epaisseur totale                                                     EN ISO 24346                              5,0 mm
Wear layer thickness / Nutzschichtdicke / Epaisseur couche d'usure                                    EN ISO 24340                             0,55 mm
                                                                                                                                             Domestic: 23
Classification / Nutzungsklasse / Classe d'usage                                                       EN ISO 10874                        Commercial: 33
                                                                                                                                             Industrial: 42
Total weight / Gesamtgewicht / Poids total                                                            EN ISO 23997          6.600 g/m² (planks) - 7.850 g/m² (tiles)
Wear layer binder content / Bindemittelgehalt / Teneur en agent liant (couche d'usure)                 EN ISO 10582                      Type I / Typ I / Type I
Abrasion group / Verschleißprüfung / Groupe d'abrasion                                                  EN 660-2                         Group T: ≤ 2,00 mm³
                                                                                                                                       Planks / Dielen / Lames:
                                                                                                                                            185 x 1212 mm
                                                                                                                                        8 planks/box = 1,79 m²
                                                                                                                                      65 boxes/pallet = 116,59 m²
Dimensions / Dielengröße / Dimensions                                                                 EN ISO 24342                       Tiles / Fliesen / Dalles:
                                                                                                                                              462 x 925 mm
                                                                                                                                          6 tiles/box = 2,56 m²
                                                                                                                                      40 boxes/pallet = 102,56 m²
                                                                                                                                                   -
Surface treatment / Oberflächenvergütung / Traitement de surface                                            -                              PUR EcoprotecTM
Bevelled edges / Gefaste Kanten (Füge) / Chanfrein                                                          -                                Yes / Ja / Oui


                               PRODUCT PERFORMANCES                                                   STANDARD                                RIGID55
Dimensional stability / Dimensionsstabilität / Stabilité dimensionnelle                               EN ISO 23999                              ≤ 0,06 %
                                                                                                                             No damage / Keine Schäden / Aucun
Castor chair / Schreibtischstuhl / Chaise à roulettes                                                    ISO 4918
                                                                                                                                   dommage (Type W)
                                                                                                                             No damage / Keine Schäden / Aucun
Furniture leg / Möbelfüße / Pied de meuble                                                             EN ISO 16581
                                                                                                                                        dommage
Squareness & straightness / Rechtwinklichkeit & Geradheit / Equerrage                                 EN ISO 24342                            ≤ 0,25 mm
Residual indentation / Eindruckverhalten / Poinçonnement statique rémanent                            EN ISO 24343-1                           ≤ 0,10 mm
Impact sound reduction / Trittschalldämmung / Isolation acoustique                                     EN ISO 717-2                           ΔLw = 21 dB
Light fastness / Lichtechtheit / Solidité lumière                                                     EN ISO 105-B02                              ≥6
                                                                                                        DIN 51130                                 R10
Slip resistance / Rutschhemmung / Glissance
                                                                                                        EN 13893                                  DS
Resistance to chemicals / Chemikalienbeständigkeit / Résistance aux produits                                            Not affected (0) / Nicht verändert (0) / Non
                                                                                                      EN ISO 26987
chimiques                                                                                                                               affecté (0)
Thermal resistance / Wärmewiderstand / Conductivité thermique                                          EN ISO 10456                          0,04 m² K/W
Curl after exposure to heat / Curling nach Wärmeeinwirkung / Incurvation après
                                                                                                      EN ISO 23999                              ≤ 2 mm
exposition à la chaleur
Fire resistance / Brandverhalten / Classement feu                                                       EN 13501-1                               Bfl-s1
Electrical properties / Elektrostatische Eigenschaften / Charges électrostatiques                        EN 1815                                 ≤ 2kV
Resistance against staining / Bestimmung der Fleckenempfindlichkeit / Résistance aux
                                                                                                        EN 26987            Passed / Bestanden / Haute résistance
tâches
Underfloor heating suitability / Fußbodenheizung / Compatibilité chauffage par le sol                   EN 12524       Suitable / Geeignet / Compatible - max. 27°c


                                       ENVIRONMENT                                                    STANDARD                                RIGID55
TVOC after 28 days (AgBB test) - Indoor air quality / Raumluftqualität / Qualité de l'air intérieur    ISO 16000-9                            ≤ 100µg/m³
Plasticizer / Weichmacher / Plastifiant                                                                     -          Phthalate-free / Phthatalfrei / Sans phtalate
Recyclability / Recyclingfähigkeit / Recyclabilité                                                          -                                    100%



                                        WARRANTIES                                                          -                                 RIGID55
Residential warranty / Garantie im Wohnbereich / Garantie en usage résidentiel                              -                           25 years / Jahre / ans
Commercial warranty / Garantie im Objektbereich / Garantie en usage commercial                              -                            10 years / Jahre / ans



                                         CE MARKING                                                         -                                 RIGID55
DoP number / DoP Nummer / Numéro de DoP                                                                     -                                No. 530-002




                                                                                                                        B
                                                                                                                        DOP:530-002                                  10
            23                    33                   42




                                                                                                                                                       COLLECTION 2019 //   19
SOLIDE CLICK 55 (OFR)
 Designed to be the best.
 18 exclusive designs, available in the latest generation of rigid
 & acoustic LVT Click (22dB).

 Entwickelt, um das Beste zu sein
 18 attraktive Dekore der neuesten Generation von Rigid
 Designbelägen mit integriertem Trittschall (22dB).

 Conçu pour être le meilleur.
 Nouvelle génération de lames et dalles vinyles décoratives,
 ultra rigides et acoustiques (22dB). 18 décors exclusifs.




Vintage Oak Grey                       Forest Oak Natural Light      Mountain Oak Greige
OFR-055-001 | 185 x 1212 mm            OFR-055-002 | 185 x 1212 mm   OFR-055-003 | 185 x 1212 mm




Mountain Oak Natural                   Mountain Oak Grey             Rustic Oak Greige
OFR-055-004 | 185 x 1212 mm            OFR-055-005 | 185 x 1212 mm   OFR-055-006 | 185 x 1212 mm




Rustic Pine Brown                      Rustic Pine White             Antique Oak Grey
OFR-055-007 | 185 x 1212 mm            OFR-055-008 | 185 x 1212 mm   OFR-055-009 | 185 x 1212 mm




Antique Oak Dark Natural               Modern Oak Natural            Modern Oak Greige
OFR-055-010 | 185 x 1212 mm            OFR-055-011 | 185 x 1212 mm   OFR-055-012 | 185 x 1212 mm




Modern Oak White                       Spanish Oak Natural           Spanish Oak Natural Light
OFR-055-013 | 185 x 1212 mm            OFR-055-014 | 185 x 1212 mm   OFR-055-015 | 185 x 1212 mm




Cement Natural                         Cement Dark Grey              Cement Pearl
OFR-055-016 | 462 x 925 mm             OFR-055-017 | 462 x 925 mm    OFR-055-018 | 462 x 925 mm
                                                                                         COLLECTION 2019 //   21
RIGID55 XL (RECXL)
In XL format, it's even more beautiful.
Upgrade your floor with one of the 4 trendy XL oaks (152,4 cm), available in the latest
generation of rigid & acoustic LVT Click.

Zeigen Sie einzigartige Größe mit unserem XL-Format.
Verschönere Sie Ihren Fußboden mit einem der 4 attraktiven XL Dekoren von RIGID55
XL (152,4 cm). Erleben Sie die neueste Generation von Rigid LVT mit einer integrierten
Trittschallmatte.

En format XL, c'est encore plus beau.
Sublimez votre sol avec un des 4 décors chênes XL de la gamme RIGID55 XL (152,4
cm), disponible dans la dernière génération de LVT Click rigide et acoustique.




                               Chêne Fumé
                               RECXL553126 | 225 x 1524 mm




                               Chêne Gris Mer
                               RECXL5531217 | 225 x 1524 mm




                               Chêne Gris Clair
                               RECXL553672 | 225 x 1524 mm




                               Chêne Moderne Brun
                               RECXL55400A1 | 225 x 1524 mm
                                                                          COLLECTION 2019 //   23
SOLIDE CLICK 55 (OFR)
     RIGID 55 XL (RECXL)


                               ECOPROTECTM Anti-Scratch                             ECOPROTECTM PU Oberfläche – Antibakterielle und kratzunempfindliche Oberfläche
                               Ceramic PU Coating (Anti-Bacterial)                  Traitement de surface PU ECOPROTECTM – Antibactérien et résistant aux rayures

                                + Wear-layer / Nutzschicht / Couche d'usure

                                Print film   / Dek orschicht / Film imprimé


                                Calendered layer        / Hochwertige Mittellage / Feuille calandrée



                                Extruded rigid layer      / Extrem stabile extrudierte Mittellage/ Panneau rigide extrudé |




                                Balancing layer + IXPE Backing
                                Stabilisierungsschicht + IXPE Trittschalldämmung / Couche de stabilisation + Envers IXPE




                                ECOTECTURETM Multi-Layer Property Technology
                                6-layered solid structure for long-term dimensional stability
                                Mehrschichtaufbau für optimale Dimensionsstabilität und einzigartige Qualität
                                Structure multicouches pour une stabilité dimensionnelle exceptionnelle


     Products benefits / Produkt Vorteile / Avantages produits


 Very rigid product. Direct installation over most existing hard floors and imperfect sub floor possible.
 Little or no subfloor preparation required.
 Kann direkt über vorhandene Fliesen verlegt werden. Keine oder nur geringe Untergrundvorbereitung. /Produit très rigide.
 Installation directe sur carrelage possible. Pas ou peu de préparation de support exigée.

 Integrated acoustic pad for high sound reduction (22 dB).
 Mit integrierter Trittschallmatte für einen extrem leisen Boden (22dB). / Sous-couche intégrée pour un meilleur confort
 acoustique (22dB).

 Quick and easy to install thanks to the fold-down vertical click system.
 Das neue I4F Klicksystem garantiert eine einfache und schnelle Verlegung. / Nouveau click vertical extrêmement facile et
 rapide à installer.

 Excellent dimensional stability allowing installation in areas with direct sun rays exposure.
 Extreme Dimensionsstabilität sorgt für eine problemlose Verlegung in Wintergärten, Räumen mit bodentiefen Fenstern und
 starker Sonneneinstrahlung auf Südseiten. / Stabilité dimensionnelle exceptionnelle permettant la pose dans les zones
 directement exposées aux rayons du soleil.

 Outstanding lock strength for a more durable floor. Professional quality.
 Diese einzigartige Klickverbindung ist 3x stärker als die herkömmlicher Designbeläge. / Click ultra résistant pour une tenue
 exceptionnelle dans le temps. Qualité professionnelle.




24    // ONEFLOR EUROPE
PRODUCT SPECIFICATIONS                                     STANDARD                          SOLIDE CLICK 55
Product standard / Belagsart / Standard produit                                        EN ISO 10582           Heterogeneous resilient floorcovering
                                                                                                           Heterogener elastischer Designbodenbelag
                                                                                                            Revêtements de sol résilients hétérogènes
Total thickness / Gesamtstärke / Epaisseur totale                                     EN ISO 24346                             6,0 mm
Wear layer thickness / Nutzschicht / Couche d'usure                                   EN ISO 24340                            0,55 mm

Classification / Klassifizierung / Classe d'usage                                      EN ISO 10874        Domestic: 23 / Commercial: 33 / Industrial: 42
Total weight / Gesamtgewicht / Poids total                                            EN ISO 23997                           9.300 g/m²

Wear layer binder content / Bindemittelgehalt / Teneur en agent liant»                 EN ISO 10582                     Type I / Typ I / Type I
Abrasion group / Verschleißprüfung / Groupe d'abrasion                                  EN 660-2                         Group T: ≤ 2,00 mm³
Dimensions / Dielengröße / Dimensions                                                 EN ISO 24342                        SOLIDE CLICK 55
                                                                                                               Planks / Dielen / Lames : 185 x 1212 mm
                                                                                                                        6 planks/box = 1,35m²
                                                                                                                     65 boxes/pallet = 87,45m²

                                                                                                                             RIGID55 XL
                                                                                                              Planks / Dielen / Lames : 225 x 1524 mm
                                                                                                                       6 planks/box = 2,06m²
                                                                                                                     64 boxes/pallet = 131,84m²
                                                                                                                             SOLIDE CLICK 55
                                                                                                                Tiles / Fliesen / Dalles : 462 x 925 mm
                                                                                                                            5 tiles/box = 2,14m²
                                                                                                                       40 boxes/pallet = 85,47m²
Surface treatment / Oberflächenvergütung / Traitement de surface                            -                             PUR EcoprotecTM

Edges / Füge / Chanfrein                                                                    -                                   Bevel


                           PRODUCT PERFORMANCES                                       STANDARD                          SOLIDE CLICK 55
Dimensional stability / Dimensionsstabilität / Stabilité dimensionnelle               EN ISO 23999                             ≤ 0,06 %
Castor chair / Schreibtischstuhl / Chaise à roulettes                                    ISO 4918        No damage / Keine Schäden / Aucun dommage
                                                                                                                           (Type W)
Furniture leg / Möbelfüße / Pied de meuble                                             EN ISO 16581      No damage / Keine Schäden / Aucun dommage
Squareness & straightness / Rechtwinklichkeit & Geradheit / Equerrage                 EN ISO 24342                            ≤ 0,25 mm
Residual indentation / Eindruckverhalten / Poinçonnement statique rémanent            EN ISO 24343-1                          ≤ 0,10 mm
Impact sound reduction / Trittschalldämmung / Isolation acoustique                     EN ISO 717-2                          ΔLw = 22 dB
Light fastness / Lichtechtheit / Solidité lumière                                     EN ISO 105-B02                              ≥6
Slip resistance / Rutschhemmung / Glissance                                             DIN 51130                                R10
                                                                                        EN 13893                                 DS
Resistance to chemicals / Chemikalienbeständigkeit / Résistance aux produits          EN ISO 26987     Not affected (0) / Nicht verändert (0) / Non affecté (0)
chimiques
Thermal resistance / Wärmewiderstand / Conductivité thermique                          EN ISO 10456                          0,04 m² K/W
Curl after exposure to heat / Curling nach Wärmeeinwirkung / Incurvation après        EN ISO 23999                             ≤ 2 mm
exposition à la chaleur
Fire resistance / Brandverhalten / Classement feu                                       EN 13501-1                              Bfl-s1

Resistance against staining / Bestimmung der Fleckenempfindlichkeit / Résistance        EN 26987              Passed / Bestanden / Haute résistance
aux tâches
Underfloor heating suitability / Fußbodenheizung / Compatibilité chauffage par le       EN 12524           Suitable / Geeignet / Compatible - max. 27°c
sol


                       ENVIRONMENT & SUSTAINABILITY                                   STANDARD                          SOLIDE CLICK 55
TVOC after 28 days (AgBB test) - Indoor air quality / Raumluftqualität / Qualité de    ISO 16000-9                           ≤ 100µg/m³
l'air intérieur
Plasticizer / Weichmacher / Plastifiant                                                     -               Phthalate-free / Phthatalfrei / Sans phtalate
Recyclability / Recyclingfähigkeit / Recyclabilité                                          -                                    100%


                                     WARRANTIES                                       STANDARD                          SOLIDE CLICK 55
Residential warranty / Garantie im Wohnbereich / Garantie en usage résidentiel              -                          25 years / Jahre / ans
Commercial warranty / Garantie im Objektbereich / Garantie en usage                         -                           10 years / Jahre / ans
commercial


                                     CE MARKING                                       STANDARD                          SOLIDE CLICK 55
DoP number / DoP Nummer / Numéro de DoP                                                     -                                No. 530-001




                                                                                                                                                      10
            23                  33                   42




                                                                                                                                          COLLECTION 2019 //      25
ECO70 (OFD)
Designed to last.
The ideal blend of style and performance. 8 elegant colors with
commercial grade wear-layer.

Entwickelt um gegen Extreme zu bestehen.
Die ideale Kombination aus Design und Leistung. 8 elegante Dekore für
die Eignung in hoch beanspruchtem Objekt.

Conçu pour durer.
Parfait équilibre entre style et performances. 8 décors exclusifs. Qualité
professionnelle adaptée aux zones commerciales à fort trafic.




                        Sandstone Grey
                        OFD-070-001 | 914.4 x 914.4 mm




                        Sandstone Pearl
                        OFD-070-002 | 914.4 x 914.4 mm




                        Sandstone Greige
                        OFD-070-003 | 914.4 x 914.4 mm


                        EIR


                        Vintage Oak Light Grey
                        OFD-070-004 | 177.8 x 1219.2 mm


                        EIR


                        Vintage Oak Grey
                        OFD-070-005 | 177.8 x 1219.2 mm


                        EIR


                        Vintage Oak Dark Natural
                        OFD-070-006 | 177.8 x 1219.2 mm


                        EIR


                        Antique Oak Natural
                        OFD-070-007 | 177.8 x 1219.2 mm


                        EIR


                        Antique Oak Light Natural
                        OFD-070-008 | 177.8 x 1219.2 mm
                                                          COLLECTION 2019 //   27
ECO70 (OFD)




                                         ECOPROTECTM Anti-Scratch                     ECOPROTECTM PU Oberfläche – Antibakterielle und kratzunempfindliche Oberfläche
                                         Ceramic PU Coating (Anti-Bacterial)          Traitement de surface PU ECOPROTECTM – Antibactérien et résistant aux rayures


                                                                  Clear design protection layer / Hochwertige Nutzschicht / Couche d'usure transparente


                                                       HD design print layer / Dekorschicht mit innovativen Designs / Film imprimé haute définition


                                                Extra stabilization core layer / Hochwertige Fiberglas Mittellage / Feuille PVC calandrée avec voile de verre


                                                                  Stabilization core layer     / Stabilisierungsschicht / Couche de stabilisation principale



                                                                     Curling prevention balance layer / Gegenzugschicht / Couche de contre-balancement




                                       ECOTECTURETM Multi-layer     / ECOTECTURETM Mehrschichtaufbau – Für optimale Dimensionsstabilität und einzigartige Qualität
                                       property technology          ECOTECTURETM Structure à couches multiples pour une stabilité parfaite




     Products benefits / Produkt Vorteile / Avantages produits



 Professional quality. Ideal for high traffic commercial areas.
 Die «Profi-Qualität» für hoch beanspruchte gewerbliche Einsatzbereiche. Qualité professionnelle. Produit conçu pour les
 zones commerciales à trafic intense.

 Exclusive designs and colors, all wood options with embossing-in-register for a more natural look
 and feel.
 Exklusive Oberflächen und Farben. Alle Holzoptiken mit Synchronoberfläche. / Dessins exclusifs. Tous les décors bois avec
 grainage au rapport pour un rendu plus naturel.

 Resistant to scuff, scratches and stains.
 Wiederstandsfähig gegen Abrieb, Kratzer und Flecken. / Très bonne résistance aux marques, aux tâches et aux rayures.




28    // ONEFLOR EUROPE
PRODUCT SPECIFICATIONS                                     STANDARD                                 ECO70
                                                                                                              Heterogeneous resilient floorcovering
Product standard / Belagsart / Standard produit                                        EN ISO 10582        Heterogener elastischer Designbodenbelag
                                                                                                            Revêtements de sol résilients hétérogènes
Total thickness / Gesamtstärke / Epaisseur totale                                     EN ISO 24346                             2,5 mm
Wear layer thickness / Nutzschicht / Couche d'usure                                   EN ISO 24340                             0,70 mm
Classification / Klassifizierung / Classe d'usage                                      EN ISO 10874       Domestic : 23 / Commercial : 34 / Industrial : 43
Total weight / Gesamtgewicht / Poids total                                            EN ISO 23997                            4.200 g/m²
Wear layer binder content / Bindemittelgehalt / Teneur en agent liant                  EN ISO 10582                     Type I / Typ I / Type I
Abrasion group / Verschleißprüfung / Groupe d'abrasion                                  EN 660-2                         Group T: ≤ 2,00 mm³

                                                                                                              Planks / Dielen / Lames: 177,8 x 1219,2 mm
                                                                                                                       15 planks/box = 3,25m²
                                                                                                                     75 boxes/pallet = 243,75m²
Dimensions / Dielengröße / Dimensions                                                 EN ISO 24342
                                                                                                               Tiles / Fliesen / Dalles: 914,4 x 914,4 mm
                                                                                                                           6 tiles/box = 5,02m²
                                                                                                                       37 boxes/pallet = 185,74m²



Surface treatment / Oberflächenvergütung / Traitement de surface                            -                             PUR EcoprotecTM


Edges / Füge / Chanfrein                                                                    -                                    Bevel



                           PRODUCT PERFORMANCES                                       STANDARD                                 ECO70
Dimensional stability / Dimensionsstabilität / Stabilité dimensionnelle               EN ISO 23999                              ≤ 0,10 %
                                                                                                         No damage / Keine Schäden / Aucun dommage
Castor chair / Schreibtischstuhl / Chaise à roulettes                                    ISO 4918
                                                                                                                           (Type W)
Furniture leg / Möbelfüße / Pied de meuble                                             EN ISO 16581      No damage / Keine Schäden / Aucun dommage
Squareness & straightness / Rechtwinklichkeit & Geradheit / Equerrage                 EN ISO 24342                            ≤ 0,25 mm
Residual indentation / Eindruckverhalten / Poinçonnement statique rémanent            EN ISO 24343-1                          ≤ 0,10 mm
Impact sound reduction / Trittschalldämmung / Isolation acoustique                     EN ISO 717-2                           ΔLw = 6 dB
Light fastness / Lichtechtheit / Solidité lumière                                     EN ISO 105-B02                              ≥6
                                                                                        DIN 51130                                 R10
Slip resistance / Rutschhemmung / Glissance
                                                                                        EN 13893                                  DS
Resistance to chemicals / Chemikalienbeständigkeit / Résistance aux produits
                                                                                      EN ISO 26987     Not affected (0) / Nicht verändert (0) / Non affecté (0)
chimiques
Thermal resistance / Wärmewiderstand / Conductivité thermique                          EN ISO 10456                          0,02 m² K/W
Curl after exposure to heat / Curling nach Wärmeeinwirkung / Incurvation après
                                                                                      EN ISO 23999                             ≤ 2 mm
exposition à la chaleur

Fire resistance / Brandverhalten / Classement feu                                       EN 13501-1                               Bfl-s1

Electrical properties / Elektrostatische Eigenschaften / Charges électrostatiques        EN 1815                                 ≤ 2kV
Resistance against staining / Bestimmung der Fleckenempfindlichkeit / Résistance
                                                                                        EN 26987              Passed / Bestanden / Haute résistance
aux tâches
Underfloor heating suitability / Fußbodenheizung / Compatibilité chauffage par le
                                                                                        EN 12524           Suitable / Geeignet / Compatible - max. 27°c
sol



                       ENVIRONMENT & SUSTAINABILITY                                   STANDARD                                 ECO70
TVOC after 28 days (AgBB test) - Indoor air quality / Raumluftqualität / Qualité de
                                                                                       ISO 16000-9                            ≤ 100µg/m³
l'air intérieur
Plasticizer / Weichmacher / Plastifiant                                                     -               Phthalate-free / Phthatalfrei / Sans phtalate
Recyclability / Recyclingfähigkeit / Recyclabilité                                          -                                    100%


                                     WARRANTIES                                             -                                  ECO70
Residential warranty / Garantie im Wohnbereich / Garantie en usage résidentiel              -                          30 years / Jahre / ans
Commercial warranty / Garantie im Objektbereich / Garantie en usage commer-
                                                                                            -                           15 years / Jahre / ans
cial



                                     CE MARKING                                             -                                  ECO70
DoP number / DoP Nummer / Numéro de DoP                                                     -                                No. 001-520




                                                                                                                                             30         15
            23                  34                   43




                                                                                                                                           COLLECTION 2019 //     29
ECOLAY70 (OFL)
Simply lay it and the job is done!
Express yourself through flooring with 8 exclusive colors, available in a unique loose-lay construction for fast,
easy and cost-saving installations.

Einfach hinlegen und die Arbeit ist getan.
Verlegen Sie schneller mit 8 attraktiven Dekoren, erhältlich in einer einzigartigen Looselay Produktqualität für
schnelles, einfaches und kostensparendes Verlegen.

Posez et le tour est joué !
Laissez libre cours à votre imagination avec 8 décors conçus pour être assemblés. Lames et dalles auto-
plombantes amovibles pour une pose facile, rapide et à moindre coût.
Origin Concrete Natural
OFL-070-005 | 457.2 x 914.4 mm




Luna Graphite
OFL-070-006 | 914.4 x 914.4 mm




Valley Oak Brown
OFL-070-007 | 228,6 x 1422,4 mm




Valley Oak Blonde
OFL-070-008 | 228,6 x 1422,4 mm




Arctic Oak White
OFL-070-009 | 228,6 x 1422,4 mm




Garden Oak Cloud
OFL-070-010 | 184,1 x 1219,2 mm




Garden Oak Natural
OFL-070-011 | 184,1 x 1219,2 mm




Canadian Oak Medium
OFL-070-012 | 184,1 x 1219,2 mm
                                  COLLECTION 2019 //   31
ECOLAY70 (OFL)




                                                             ECOPROTECTM Anti-Scratch                           ECOPROTECTM PU Oberfläche – Antibakterielle und kratzunempfindliche Oberfläche
                                                             Ceramic PU Coating (Anti-Bacterial)                Traitement de surface PU ECOPROTECTM – Antibactérien et résistant aux rayures



                                                                                      Clear design protection layer / Hochwertige Nutzschicht / Couche d'usure transparente

                                                                                  HD design print layer / Dekorschicht mit innovativen Designs / Film imprimé haute définition

                                                                                               Extra stabilization core layer / Hochwertige Mittellage / Feuille PVC calandrée

                                                                                               Fiberglass stabilization layer / Fiberglass / Voile de verre

                                                                                           Stabilization core layer     / Stabilisierungsschicht / Couche de stabilisation principale


                                                                  Curling prevention balance layer           / Gegenzugschicht / Couche de contre-balancement


                                                       ECOTECTURETM Multi-layer             / ECOTECTURETM Mehrschichtaufbau – Für optimale Dimensionsstabilität und einzigartige Qualität
                                                       property technology                  ECOTECTURETM Structure à couches multiples pour une stabilité parfaite



 Installing tiles/planks with a full coverage tackifier is highly recommended.
 Wir empfehlen die Benutzung einer Fixierung auf der gesamten Unterboden.
 L'utilisation d'un poissant sur l'ensemble de la surface est fortement conseillée.




     Products benefits / Produkt Vorteile / Avantages produits


 Loose-lay product developed for high traffic commercial areas (0.70 mm wear-layer).
 Ein Looselay Boden der für hoch beanspruchte gewerbliche Einsatzbereiche entwickelt wurde. / LVT plombantes conçues
 pour les zones commerciales à trafic intense (couche d'usure de 0,70 mm).

 Outstanding dimensional stability. As durable as glue-down LVTs.
 Einzigartige Dimensionsstabilität. Vergleichbar mit einem verklebten Vinylbelag. / Stabilité dimensionnelle exceptionnelle.
 Très grande durabilité.

 Adhesive free product. Quick and easy to install. Ideal for overnight installations without business
 disruption.
 Klebstofffreies Produkt. Schnell und einfach zu verlegen. Ideal für eine Verlegung über Nacht, ohne den täglichen
 Arbeitsbetrieb zu unterbrechen. / Produit à installer sans colle. Idéal pour les projets de rénovation rapide sans interruption
 des activités commerciales.

 Possibility to create stunning layouts with XL formats available (91,44 x 91,44 cm and 22,86 x 142,24 cm).
 Mit den XL Formaten sind tolle Gestaltungsmöglichkeiten gegeben (91,44 x 91,44 cm und 22,86 x 142,24 cm). / Possibilité de
 créer des décors stupéfiants avec les lames et dalles XL (91,44 x 91,44 cm et 22,86 x 142,24 cm).

 Can be removed without leaving any residue.
 Schnell und einfach zu verlegen und wieder zu entfernen ohne Rückstände am Unterboden. / Facile et rapide à installer et
 à enlever, sans laisser de traces et sans endommager le support.




32    // ONEFLOR EUROPE
Pages que vous pourriez aussi aimer
Partie suivante ...
Annuler