Votre assurance invalidité - Fédération des médecins spécialistes
→
Pages que vous pourriez aussi aimer
Si votre navigateur ne supporte pas JavaScript, lisez s'il vous plaît le contenu de la page ci-dessous:
Votre assurance invalidité - Fédération des médecins spécialistes
→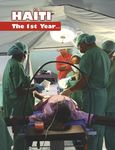 Vol. 12 no. 4 December 2010 LESPÉCIALISTE LE MAGAZINE DE LA FÉDÉRA TION DES MÉDECINS SPÉCIALISTES DU QUÉBEC Votre assurance invalidité voir texte p.35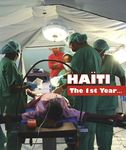 DESCRIPTION DU CONCOURS Le Conseil consultatif d'information sur la santé d'IMS Brogan a créé les Prix IMS Brogan pour souligner les travaux de médecins et pharmaciens concernant l'utilisation clinique efficiente des médicaments. Ces prix représentent une valeur totale de 30 000 $ qui est répartie de la façon suivante : ƒ à la Fédération des médecins omnipraticiens du Québec (FMOQ) et à la Fédération des médecins spécialistes du Québec (FMSQ) deux prix de 3 000 $ à chaque fédération pour un article sur l'utilisation appropriée des médicaments; ƒ aux pharmaciens, par l'entremise de l'Association québécoise des pharmaciens propriétaires (AQPP), deux prix de 3 000 $ chacun pour un article sur l'utilisation appropriée des médicaments; ƒ à chacune des quatre facultés de médecine, un prix de 2 000 $ à un étudiant pour la meilleure note en pharmacologie; ƒ aux facultés de pharmacie (Université de Montréal et Université Laval), deux prix de 2 000 $ aux étudiants méritants pour un stage à l'extérieur. DESCRIPTION DES PRIX DÉCERNÉS Deux bourses de 3 000 $ seront décernées à deux méde- cins spécialistes (ou deux groupes de médecins) s'étant distingués par l'excellence de leur article sur l'utilisation efficiente de médicaments, à titre d'exemple : ƒ importance de l'observance du traitement médicamenteux; ƒ meilleur traitement dans le cas d'une maladie donnée; ƒ revue de l'utilisation de médicaments dans un contexte clinique; ƒ utilisation efficiente de médicaments les uns par rapport aux autres dans un contexte clinique.
RÈGLEMENTS L'auteur principal (premier auteur) de l'article doit être un médecin spécialiste membre d'une association affiliée à la Fédération des médecins spécialistes du Québec.Tout article original paru dans une revue pharmaceutique ou médicale spécialisée (excluant les entrevues et articles de journaux) au cours de l'année civile (de janvier à décem- bre 2010) peut être soumis à condition qu'il appartienne à l'une des catégories précisées ci-dessus. De plus, ƒ les traductions, adaptations ou reproductions d'articles ne sont pas admissibles; ƒ les articles acceptés pour publication mais non encore publiés ne sont pas admissibles; ƒ les articles en deux parties comptent pour un seul texte; ƒ si un article a été rédigé par plus d'un auteur, le prix sera remis à l'auteur principal.
SÉLECTION DES ARTICLES Les articles seront soumis par leurs auteurs qui devront les faire parvenir, avant le 31 janvier 2011, au directeur de l'Office de développement professionnel de la Fédération des médecins spécialistes du Québec, 2 Complexe Desjardins, porte 3000, Montréal (Québec) H5B 1G8. Ils seront ensuite évalués par un comité de sélection mis sur pied par l'Office et composé d'un représentant de chacune des quatre facultés de médecine du Québec. Le directeur de l'Office communiquera à IMS Brogan le nom des auteurs des deux articles retenus comme étant les meilleurs. IMS Brogan remettra officiellement le prix lors d'une conférence de presse.
Concours Prix IMS Brogan 12e édition Deux bourses de 3 000 $ à gagner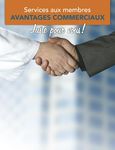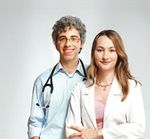 Par Nathalie Soucy, vice-présidente, Marché des professionnels de la santé RBC Banque Royale® Comme membre de la FMSQ, vous pouvez bénéficier de l'un des plus avantageux forfaits de services bancaires du marché. Grâce à notre offre remarquable, vous économisez et obtenez d'intéressantes bonifications sur vos prêts. La FSMQ et RBC Banque Royale : un partenariat privilégié RBC® entretient une relation d'affaires privilégiée avec les membres de la Fédération des médecins spécialistes du Québec (FMSQ) en offrant depuis 1995 un ensemble complet de services bancaires spécialement adapté auxmédecins spécialistes. Un service rapide et des conseils judicieux Nous savons que votre horaire est chargé et que votre temps est précieux. Vous vous attendez donc à un service attentionné et rapide. Nous pouvons vous l'offrir tout en simplifiant les démarches pour vous faciliter la vie.
Nous savons également que vous souhaitez recevoir des conseils financiers adaptés à votre pratique et à vos objectifs financiers personnels. Comme nous comprenons vos défis sur le plan financier et que nous voulons répondre à vos besoins en constante évolution, nous pouvons vous prodiguer des conseils personnalisés, conçus tout spécialement pour vous. « Mon équipe, spécialisée dans le domaine de la santé, se démarque par une prestation de service hors du commun. Comme nous comprenons les réalités des professionnels de la santé, nous pouvons leur offrir un service rapide, des conseils à valeur ajoutée et des produits adaptés à leurs besoins. Nos directeurs de comptes collaborent avec des partenaires compétents qui offrent des services complémentaires, notamment en fiscalité et en comptabilité, » explique Nathalie Soucy de RBC Banque Royale.
Le Forfait bancaire privilège RBC : Petit prix. Grande valeur. Le Forfait bancaire privilège RBC vous en donne plus pour votre argent. Non seulement vous profitez pleinement de tous les avantages du Forfait bancaire VIP RBC, mais vous obtenez également une tarification préférentielle qui vous fera réaliser des économies substantielles. Forfait bancaire VIP RBC® : Obtenez une réduction sur les frais mensuels de ce forfait, soit une économie annuelle de 210 $. En plus de recevoir un service prioritaire, vous pouvez notamment effectuer un nombre illimité d'opérations et choisir l'une de nos cartes de crédit de prestige sans frais annuels ainsi que plusieurs comptes personnels. « Ma famille et moi, nous vivons une expérience bancaire extrêmement facile et plaisante grâce au Forfait bancaire VIP », déclare Dr François Dufresne. « Ce forfait est très avantageux ; il me fait vraiment économiser. » Carte Visa‡ Infinite VoyagesMC RBC : Cette carte vous donne la possibilité d'accumuler de précieux points RBC Récompenses® et de les échanger contre des billets d'avion pour le vol de votre choix, sur n'importe quelle compagnie aérienne, sans période d'interdiction ni restriction de sièges. À titre de client élite, profitez d'avantages de voyage exclusifs tels que des surclassements gratuits (selon les disponibilités) et des tarifs privilégiés lorsque vous effectuez vos réservations. Qui plus est, vous pouvez compter sur la carte Visa Infinite Voyages pour vous fournir la couverture d'assurance dont vous avez besoin et voyager en toute tranquillité d'esprit. Et ce n'est pas tout ! Conscients de la valeur de votre temps, nous vous invitons à tirer parti d'un service de conciergerie haut de gamme, une gracieuseté de Visa Infinite. Que ce soit pour organiser une sortie, réserver une bonne table ou acheter des billets pour des événements spéciaux ou des cadeaux fabuleux, la conciergerie Visa Infinite peut répondre à pratiquement toutes vos demandes, en tout temps.
Marge de crédit : Accédez à des fonds facilement et rapidement, grâce à une marge de crédit qui vous est offerte au taux préférentiel, soit le plus bas taux du marché. Vous pouvez ainsi disposer de vos fonds comme bon vous semble, tout en limitant les frais d'intérêt au minimum. Une nouveauté cette année ! Le Forfait bancaire privilège RBC inclut également une offre avantageuse pour les médecins spécialistes, propriétaires d'une clinique médicale : un compte d'affaires sans aucuns frais bancaires !
Dr François Dufresne ajoute : « Je fais affaire avec le même conseiller depuis neuf ans ; il sait me guider. J'aime obtenir des conseils plutôt que me sentir poussé à acheter des produits. Peu importe mes besoins, je l'appelle. Quand j'ai voulu ouvrir mon compte d'affaires, c'est lui qui m'a aidé à organiser un rendez-vous. Ça m'a démontré qu'à RBC, les différents partenaires peuvent travailler ensemble. » Les stratégies, les conseils et le contenu de la présente publication sont offerts à titre indicatif seulement, au profit de nos clients. Les lecteurs devraient consulter leur fiscaliste, leur conseiller juridique, leur conseiller en affaires lors de la planification de l'implantation d'une stratégie ou d'une stratégie de planification fiscale afin de s'assurer que leur situation particulière fait l'objet d'un examen approprié reposant sur les derniers renseignements disponibles.
® Marques déposées de la Banque Royale du Canada. RBC et Banque Royale sont des marques déposées de la Banque Royale du Canada. MC Marques de commerce de la Banque Royale du Canada. ‡ Toutes les autres marques de commerce sont la propriété de leur détenteurs respectifs. VPS60396 (10/2010) Pour en savoir davantage sur nos solutions et services conçus pour répondre à vos besoins professionnels et personnels : Q rendez-vous au www.rbcbanqueroyale.com/sante Q composez le 1 800 80 SANTÉ (1 800 807-2683) Le Forfait privilège RBC : une offre inégalée à un coût très avantageux !
PUBLIREPORTAGE
Q LE SPÉCIALISTE VOL.12 NO. 4 DECEMBER 2010 5 THIS EDITION'S ADVERTISERS: • IMS Brogan 2 • Fondation Lucie et André Chagnon 3 • RBC Banque Royale 4 • Financière des professionnels 6 • La Personnelle 8 • ASSS du Bas-Saint-Laurent 11 • Club Voyages Berri 14 • Sogemec Assurances 35 • Services aux médecins MD 39 Summary WORD FROM THE PRESIDENT The Importance of Participation IN THE NEWS A Cry for Help! DID YOU KNOW... LEGAL ISSUES The Federation Files Suit Against the MSSS FOLLOWING SEPTEMBER'S EDITION Leaving Medicine... or Leaving Quebec! GREAT NAMES IN QUEBEC MEDICINE Dr. Ernesto Schiffrin, internist CONTINUING PROFESSIONAL EDUCATION An Infrastructure Needed... and the Means! SOGEMEC ASSURANCES FINANCIÈRE DES PROFESSIONNELS LE MOT DU PRÉSIDENT L'importance de la participation MEMBERS SERVICES Commercial Benefits 13 15 DOSSIER HAÏTI The 1st Year... • Centre for International Studies and Cooperation . 18 • Médecin du Monde (Canada . 21 • Médecins Sans Frontières . 23 • GRAHN, a Universal Vehicule of Hope . 25 • Rebuilding Haïti . 27 • Learning from Others . 28 16 40 32 30 37 36 34 31 10 7 EDITORIAL COMMITTEE Dr. Bernard Bissonnette Dr. Raynald Ferland Dr. Diane Francœur Maître Sylvain Bellavance Nicole Pelletier, APR, director Patricia Kéroack, communications consultant DELEGATED PUBLISHER Nicole Pelletier, APR RESPONSIBLE FOR PUBLICATIONS Patricia Kéroack REVISION Angèle L'Heureux ASSISTANT Annie Bissonnette GRAPHISME Dominic Armand TRANSLATION Anne Trindall Annette Grimaïla PUBLICITY France Cadieux PRINTING Impart Litho CIRCULATION 13,200 copies TO JOIN US EDITION Telephone: 514 350-5021 Fax: 514 350-5175 E-Mail: communications@fmsq.org PUBLICITY Telephone: 514 350-5274 Fax: 514 350-5175 E-Mail: fcadieux@fmsq.org www.magazinelespecialiste.com Fédération des médecins spécialistes du Québec 2, Complexe Desjardins, porte 3000 C.P. 216, succ. Desjardins, Montréal QC H5B 1G8 Telephone: 514-350-5000 PUBLICATIONS MAIL Mailing Indicia 40063082 Legal Deposit 4th quarter 2010 Bibliothèque nationale du Québec ISSN 1206-2081 All pharmaceutical product advertisement's have been approved by the Pharmaceutical Advertising Advisory Board (PAAB).
CCAB audits the medical specialists and residents database (10,770 copies audited for June 2010) The FMSQ also distributes around 1,000 copies to Researchers and Professors of the 4 Medical Faculties in Quebec,as well as managers and leaders of the Québec healthcare system. The authors of signed articles are sole responsible for the opinions expressed therein. The Fédération des médecins spécialistes du Québec represents the following specialties: Allergy and Clinical Immunology, Anesthesiology, Cardiac Surgery, Cardiology, Community Health, Dermatology, Diagnostic Radiology, Emergency Medicine,Endocrinology,Gastroenterology,General Surgery,Geriatrics,Hematology and Medical Oncology,Internal Medicine,Medical Biochemistry,Medical Genetics, Medical Microbiology and Infectious Diseases,Nephrology,Neurology,Neurology, Nuclear Medicine, Obstetrics and Gynecology, Ophthalmology, Orthopedics, Otorhinolaryngology,Pathology,Pediatrics,Physiatry,Plastic Surgery,Pneumology, Psychiatry, Radiation Oncology, Rheumatology and Urology. LE SPÉCIALISTE IS PUBLISHED 4 TIMES PER YEAR BY THE FÉDÉRATION DES MÉDECINS SPÉCIALISTES DU QUÉBEC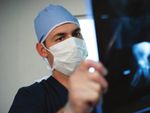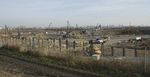 ramatically, on October 21, 2010 the name of the person selected to be President of the Collège des médecins du Québec (the CMQ) was drawn by lot! In actual fact, this election was a fantastic case that should be studied in all universities and even in society at large when the time comes for people to be convinced not only to become involved, but that their vote actually counts. But, how does it really count? First of all, at the level of the CMQ Board of Directors, where the first difficulty arises. The Board is composed of 28 members, 20 of whom are elected physicians with the right to vote. It may be thought that the intention when the CMQ statutes were drawn up was that the two groups making up the medical community in Quebec – i.e. generalists and specialists – should have equal representation. That would be logical, because their numbers are still more or less equivalent today. However, such equal representation can never truly become reality precisely because it is inevitably skewed by the CMQ's method of election. Since the vote is "by region", it is easy to see that it is impossible to achieve the 10-10 split desired as, apart from the Island of Montreal, Sherbrooke and Quebec City, general practitioners are in a strong majority. Let's look at the Montérégie, for example. There are 1,443 general practitioners on the Order's rolls versus 1,013 specialists – i.e. 42.5% more generalists. It is therefore clear that it is virtually impossible for a medical specialist to achieve election outside Montreal, Quebec City or Sherbrooke. Only one conclusion can be drawn from this demographic: if balanced representation of both groups is desired, this intention must be stated in the statutes of the CMQ itself.
Now, what about the election of the Board of Directors and the President? Let's take the FMSQ. Its Board is composed of 9 members elected by an assembly of 125 delegates who themselves are designated by the Executive of an affiliated association's Board which, in its turn, is elected by the members of each association. If you take the delegates alone, the representation is 125 for around 8,500 paid-up members, or approximately 1 delegate for each 70 members. The CMQ equivalent is 20 elected members – or around 1 elected member per 800 members! At the FMSQ, the President is elected, by name, by 125 delegates; at the CMQ, the person is elected by name by only 20 elected members. If you take a closer look at the FMSQ, your opinion – even if you do not actively participate in your association – has a greater chance of being heard because your representatives are aware of the realities of your life, if only by dint of practising in the same field. So it is difficult for them to act in a vacuum. Furthermore, to be heard, you only need to attend meetings very occasionally or contact your association. Instances where associations have acted or taken a position that differed greatly from that of their members have rarely been seen. Conse- quently, there is a far greater chance that the positions defended by your association's delegate are close to your own. The opposite is true at the CMQ, however. Except in very rare cases, most of you do not know the positions that will be defended by those for whom you have voted. Usually, the vote is based on perception, a candidate's reputation, specialty or the university to which they belong. In short, the degree to which this vote is "blind" is greater than that for a vote cast in your association. The same goes for many candidates; they only have a more or less accurate idea of how the CMQ functions.
Is the vote too blind? Not necessarily: perception, reputation, specialty and university affiliation remain relevant criteria with regard to "regional" selection. But is compulsory equalization with regard to candidates for the presidency too blind? We believe that it is. The detailed voting results in this respect are very instructive. First of all, it is obvious that, despite similar participation levels in previous years, voters took an uncompromising attitude to Dr. Lamontagne's slate of candidates: all but one were beaten. That sends a very clear message. In fact, if it were not for what follows, it is likely this last member would also have gone down to defeat. The number of votes obtained by each person elected clearly indicates not only what happened but, above all, the value, true importance, weight and absolute necessity of taking part in a vote of whatever kind. Yes! Each vote does count – and voting works!
Many groups and organizations strongly urged their members to vote. We ourselves did so several times, particularly to improve the representation of medical specialists, and we IF YOU TAKE THE DELEGATES ALONE, THE REPRESENTATION HFOR THE FMSQI IS 125 FOR AROUND 8,500 PAID=UP MEMBERS, OR APPROXIMATELY 1 DELEGATE FOR EACH 70 MEMBERS. THE CMQ EQUIVALENT IS 20 ELECTED MEMBERS C OR AROUND 1 ELECTED MEMBER PER 800 MEMBERS! CMQ Elections The Importance of Participation LE SPÉCIALISTE VOL.12 NO. 4 DECEMBER 2010 7 WORD FROM THE PRESIDENT Dr.Gaétan Barrette D
MD Marque déposée de La Personnelle, compagnie d'assurances. Grâce au partenariat entre La Personnelle et Sogemec Assurances, vous avez droit à une assurance des entreprises qui inclut des protections adaptées à vos besoins et un service exceptionnel. Votre Fédération fait de vous quelqu'un de privilégié LA PERSONNELLE OFFRE ÉGALEMENT UNE ASSURANCE COMMERCIALE POUR VOTRE CLINIQUE OU VOTRE CABINET PRIVÉ, PROFITEZ DES PRIVILÈGES QUE VOUS OFFRE UN ASSUREUR D'EXCEPTION 1 866 350-8282 sogemec.lapersonnelle.com Offrez-vous le privilège de comparer dès aujourd'hui! Demandez une soumission: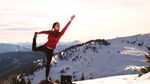 WORD FROM THE PRESIDENT FSUITEG partially succeeded. But specialists' response to the FMSQ's call varied greatly "geographically". Other groups and organizations did the same, particularly with regard to family medicine and FM Groups, as well as at McGill. Hence the slate effect. Dr. Desbiens' team, even though very incomplete (only eight candidates instead of ten) included two leading lights in the field of family medicine (Dr. Lajeunesse and, in particular, Dr. Authier), whose outstanding reputations speak for themselves. Two other candidates practise at McGill: Dr. Côté and Dr. Freeman. It is interesting to note that it was their first election to the Collège in each case. Drs. Fiset and Martin (Dr. Bernard's team) were elected; both practise at McGill. Finally, and this is what is most fascinating, the candidates who received the largest number of votes were, Dr. Freeman, Dr. Authier, Dr. Fiset, Dr. Martin, Dr. Lajeunesse, Dr. L'Espérance and Dr. Garner. Again, the message could not be clearer! McGill and family medicine practitioners obviously looked after their own affairs and answered the call – and we say "Bravo!" to them. Voting works! And, more than ever before, it can be said that those who were absent were the ones at fault.
But that is what led to the random drawing which, in itself, is most disturbing. In actual fact, this vote should in a way be that of "delegates" only – representatives of certain regions. Period. Unfortunately, the election became a campaign for the presidency, which in our opinion was inappropriate. Physicians cast their individual votes with a normal level of interest, which is how it should be. Perception, reputation, specialty and university affiliation were relevant criteria for "regional" selection. We believe that that blindly took precedence. Locally-justified slates were perhaps blindsided with respect to the candidacy for the President's position.
But there is a clear lesson here and an obvious parallel with the FMSQ. When the time comes to vote and above all get mobilized, everything counts and those who are absent or inactive will always be at fault. Moreover, they will get exactly what they deserve. That's it. That's all. Yours in solidarity! The Collège des médecins du Québec (the CMQ) has been working for several months on harmonizing Quebec's medical specialties with those recognized by other Canadian authorities. This work is now finished. The final Regulation respecting Medical Specialties was published on November 10 in the Gazette officielle and became effective on November 25, 2010.
The new Regulation recognizes 19 new medical specialties by the CMQ, thus bringing the number of specialties recognized in Quebec to 54. Changes have sometimes been made to the length of training. Slight alterations have been made to the names of six existing specialties. For example, Endocrinology becomes Endocrinology and Metabolism. You can consult the Regulation respecting Medical Specialties at www.fmsq.org (in French). At the time of writing, the CMQ should have forwarded a notice to all physicians informing them of the creation of these new specialties and the modalities for applying for certification. It appears that the deadline for submitting an application is six months after the CMQ's* notice is sent out. Recognition of these new medical specialties has already caused a number of medical specialists to wonder about their possible impact, particularly with regard to the remuneration provisions already contained in the FMSQ- MSSS Agreement. There is no doubt that adjustments and changes will have to be made to the Agreement to meet the situation. It is, however, important to understand that the extent of the changes will depend on the number of practitioners who will be recognized with regard to these new specialties and their decisions as to setting up specific measures of remuneration or new associations to represent them. In the latter case, it will also be necessary to assess the impact on the Federation's Bylaws and the manner in which associations are represented.
Before submitting an application for certification in a new specialty, it is obvious that some physicians might first want to know the impact such action could potentially have on their remuneration. However, this may not be possible given the six-month deadline for submitting an application, the need for recognized physicians to make decisions on how they will be grouped and subsequent discussions on methods of remuneration. For the moment, it appears that the physicians concerned will therefore have to make such decisions without the benefit of such details. To follow… * Other provisions in the Regulation may allow certain physicians to disregard this time period and apply for recognition after the deadline. This is, however, not yet certain and will only be able to be studied on a case-by-case basis by the CMQ, with the risk that the physicians concerned may have their application rejected. That is why the CMQ has informed us that the notice being sent out will lay particular emphasis on the specific rule applicable in the circumstances, which provides for a six-month deadline for presenting an application.
New medical specialties… By Maître Sylvain Bellavance LS LS LE SPÉCIALISTE VOL.12 NO. 4 DECEMBER 2010 9 LS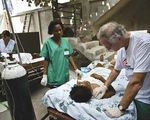 10 LE SPÉCIALISTE VOL.12 NO. 4 DECEMBER 2010 In my role as a delegate from the Association des médecins psychiatres du Québec (AMPQ) to the FMSQ, I was surprised during a meeting to hear a colleague question the mission of the Quebec Physicians' Assistance Program (Programme d'aide aux médecins du Québec – PAMQ). She was especially surprised by the nature of the health problems treated. Ever since, as a clinical professor at Hôpital Charles LeMoyne, I have got into the habit of discussing this with my students who, almost always, are also surprised to learn that mental illness is the main cause of disability for Quebec physicians. In itself, there is nothing really surprising about this fact, since psychiatric illnesses are in the process of becoming the principal cause of disability in our society, if this is not already the case. What is astounding is physicians' reaction of surprise, even denial, when faced with this data. It is hard to ignore a certain medical culture that, too often, seems to deny that a physician is, more than anything else, a human being. Could it be that the taboo that seems to persist concerning these illnesses is, sadly and paradoxically, more tenacious within the medical community (and, in all humility, I have to include my own specialty)?
Simply consider how peers judge an affected colleague: it certainly does not encourage anyone to ask for assistance. We should not forget the impact of a disability on peers in clinical settings where a precarious balance already exists between work overload and the impossibility of getting replacements. The inevitable increase in stress and pressure on colleagues, which certainly does not foster empathy towards those affected, places colleagues still in place at risk. And so we get into a vicious circle.
In the spring of 2010, the General Manager of the PAMQ, Dr. Anne Magnan, advised the AMPQ of her concern. Between 2007-2008 and 2009-2010, new applications by medical specialists for assistance from the PAMQ have increased substantially, from 56 to 105 (without counting those who go elsewhere or who do not ask for help…). The new cases are people who had never before dared get in touch with the PAMQ and who were therefore more or less familiar with the program. The history of the PAMQ clearly shows how its clientele has evolved. The creation of an assistance program for Quebec physicians in 1990 was based on the realization that physicians, too, could become ill... and that most of them remained isolated, without help, not knowing where to turn. Towards the end of the 1990's, retirement programs met with a great deal of success (too much!). The first signs of burn-out began to appear among physicians who continued practising. Shortly afterwards, the PAMQ started to see a new clientele among physicians for whom the work environment posed problems. Since 2003, the PAMQ has also been accepting individuals whose distress is mainly related to professional factors (pressure and burn-out). Its expertise is often called upon by teams that have become dysfunctional because of a lack of manpower, inappropriate behaviour and, unfortunately, regrettable events that upset colleagues.
Since its creation and in spite of the changing and complex needs of its clientele, the three main principles of the PAMQ's mission have always been the same: intervention, prevention and research. Contrary to popular belief, addiction is not the chief factor behind calls for assistance; instead, it tends to be mental health problems (in the broadest since of the term) that lead physicians and residents to consult. The problems can include psychiatric illnesses (burn-out, anxiety, stress, post- traumatic stress); substance abuse or dependency (alcohol, medication, drugs, sex, gambling); interpersonal difficulties (family or conjugal problems, financial stress, physical conditions having a psychological or professional impact, bereavement); professional problems (complaints, lawsuits, professional investigations, academic failure or difficulty, harassment, intimidation, professional misconduct, age- or retirement-related problems, career change). During the last few years, many voices have attempted to break the silence and fight the taboos. In February 2010, the Canadian Medical Association produced a strategic report in order to optimize the assistance available to physicians with mental health problems. In Quebec, a third conference on physicians' health will take place in September 2011. And, on an individual basis, more and more physicians with a mental illness agree to speak out publicly.
The AMPQ is already well aware of the increase in mental health problems among physicians, and has recently assured the PAMQ that its members would be available to assist colleagues in difficulty, in particular by facilitating access to care. In short, physicians will be helping physicians for the improved well- being of all members of our profession. A Cry for Help! By Mylène Bédard, MD PSYCHIATRIST IN THE NEWS Editor's note: The Fédération des médecins spécialistes du Québec took part in setting up the PAMQ and provides a portion of its financing every year. In 2010, the FMSQ's annual contribution paid was of $370,000. In addition, the FMSQ takes part in organizing the medical federations' golf tournament in aid of the PAMQ. LS
FIQ-MSSS Agreement in Principle The Fédération interprofessionnelle de la santé (FIQ) has reached an agreement in principle with the government on the renewal of the collective agreement covering its 58,000 members (nurses, nursing assistants and respiratory therapists). The agreement in- cludes an increase of approximately 3.45% in work shift overlap payments for full-time nurses employed in a hospital, a 40% re- duction in the external workforce (personnel from private agen- cies) within five years, overtime pay for clinical nurse specialists working in centres where services are available all the time, and a substantial increase in premiums for evening work (from 6% to 8 %), night work (maximum premium from 11% to 16%) and critical care (premiums from 12% to 14%). All increases are in addition to the salary increase of 7% over five years negotiated with the Common Front. The agreement must be ratified by the FIQ membership.
Another Proposed Private Member's Bill to Watch Out For The MP for Winnipeg, Rod Bruinooge, tabled a private mem- ber's bill last April that would impose penalties on any person who might induce or push a woman to have an abortion. This new private member's bill appears to join the parade of other pri- vate member's bills like C-484, C-291 and C-43 all of which have so far been defeated or dropped. Called Roxanne's Law, this bill was named for a young Winnipeg woman, Roxanne Fernando, who was beaten to death in February 2007 after having refused to have an abortion.
According to many observers, this private member's bill is, once again, a pretext for giving legal status to a fetus. The FMSQ is ac- tively following developments since, if the bill passed, it could have serious repercussions on the work and professional liabil- ity of medical specialists in Quebec. A (Small) Opinion Poll On its Internet site, L'Actualité médicale, a private publication belonging to the Rogers Group, asked physicians what their position was on the lawsuit brought by the Conseil de protection des malades, which claims $7 million in damages from medical specialists as a result of their three-day strike in 2002 and 2003.
Rate of response: 50 physicians in total!!! Of these, 63% replied, "It was unfortunate for our patients, but we have to be able to say what we think"; 29% said, "It could have had serious consequences for patients. It is normal that they should be compensated"; and 5% indicated, "Financial compensation, why not? But $7 million? That's a joke!" IN THE NEWS LE SPÉCIALISTE VOL.12 NO. 4 DECEMBER 2010 11
12 LE SPÉCIALISTE VOL.12 NO. 4 DECEMBER 2010 LS FOLLOWING THE NEWS Building the new UHCs MUHC Since September, we have been reporting photographically on how construction work is advancing on the new university hospital centres being built in Quebec. As a picture is worth a thousand words, it's a pleasant way to keep track of these projects! The new McGill University Health Centre will open its doors in the fall of 2014, while the CHUM is expected to open in 2018. CHUM Picture taken on November 14, 2010 Picture taken on November 16, 2010
LE SPÉCIALISTE VOL.12 NO. 4 DECEMBER 2010 13 International Society of Nephrology Prize Dr. Daniel Bichet, a nephrologist and researcher at Hôpital du Sacré-Cœur Research Centre in Montreal, has received the International Society of Nephrology's Jean Hamburger Award. This medal, the highest distinction given by this organization, underlines the outstanding contribution of Dr. Bichet's laboratory to the understanding of hereditary diabetes insipidus. 2010 André-Dupont Prize The Club de recherche clinique du Québec has awarded the André Dupont Prize to Dr. Paul Khairy of the Montreal Heart Institute to mark the excellence of his work in the field of biomedical research. This prize is awarded annually to a young researcher who has no more than 10 years' experience as an independent researcher. Dr. Khairy's research has already had a major impact with regard to electrophysiology and congenital heart disease. Montreal Heart Institute Foundation To underline Dr. John D. Rioux' contri- bution to the advance of personalized medicine, the Montreal Heart Institute Foundation awarded him the 2010 Martial G. Bourassa Prize. Dr. Rioux is an associate professor of medicine at Université de Montréal, director of the Laboratory in Genetics and Genomic Medicine of Inflammation at the Montreal Heart Institute, and also holds the Canada Research Chair in Genetics and Genomic Medicine of Inflammation.
An Avalanche of Honours for Dr. Michel L. Roy The Society of Obstetricians and Gynaeco- logists of Canada has awarded the President's Medal for 2010 to Dr. Roy to mark his contri- bution and commitment to the promotion of excellence in the practice of obstetrics- gynecology and women's health. During the 26th International Conference on the Human Papilloma Virus (HPV), Dr. Michel L. Roy received the Interna- tional Papilloma Virus Society Prize for Excellence for his exceptional contribution to HPV research and teaching. Lastly, in 2010 the Argentinian Society for Gynaecological Oncology and Colposcopy named Dr. Roy an Honorary Member for his contribution to the development and teaching of conser- vative surgical techniques in the field of gynecological cancer. Annual Prizes – Société canadienne- française de radiologie The SCFR recognized the work of a number of radiologists during its annual meeting, as well as their outstanding contribution to the profession or in a parallel field of activity. Four prizes were awarded, three of them to radiologists.
Prix Albert Jutras 2010 (awarded posthumously) Dr. Marie-Claire Descary who passed away a few short months ago, is considered a radiology pioneer. The first woman with a subspecialty in cardiopulmonary imaging, she was a career-long clinician, teacher and administrator, mainly within a CPDP. Interested in ethical issues, she helped develop the specialized higher studies degree (DESS) teaching program, the Master's program in bioethics and the Université de Montréal ethics teaching program for residents.
Prix Bernadette Nogrady 2010 Highlighting both her academic/ scientific accomplishments and her human qualities, Dr. Isabelle Trop is a leading figure in breast imaging in Quebec. An assistant clinical professor, clinician, researcher and the person responsible for the radiology fellowship program, a speaker and member of a scientific review committee, Dr. Trop has also authored thirty or so scientific articles, many of which have received recognition Prix Personnalité SCFR 2010 Since becoming certified, Dr. Robert Fradet has rapidly become a notable and dynamic figure in the profession. With both a hospital and office practice at Sherbrooke, Dr. Fradet is also a department head in various hospitals in the region (Asbestos, Memphrémagog and the Institut de gériatrie). In 2008, he became president of the RadiologiX group, which has the mission of protecting the integrity of radiological care delivered and promoting the business development of private radiology clinics. Prizes and Awards DID YOU KNOW...
2010 Mental Health Champion Prize As part of Mental Awareness Week, the Canadian Alliance on Mental Illness and Mental Health presented its Champions of Mental Health Awards to mark the contribution of people who have had a positive impact regarding the issue of mental health in Canada. The Alliance awarded the Mental Health Champion Prize in the Research Category to Dr. Brian G. Bexton. Award for Excellence in Research The Journal of Continuing Education in the Health Professions gave its 2009 Award for Excellence in Research to Réjean Laprise, Dr. Robert Thivierge, Dr. Gilbert Gosselin et al for their article on Improved cardiovascular prevention using best CME practices: A randomized trial. Réjean Laprise, Ph. D., is a senior research consultant in the FMSQ's Office of Professional Development. This prize is given annually by the JCEHP in conjunction with the Alliance for Continuing Medical Education, the Society for Academic Continuing Medical Education and the Association for Hospital Medical Education. Things are buzzing at the AMLFC The Association des médecins de langue française du Canada (or AMLFC) revamped its image. With a new name and new logo, the Association is now better equipped to meet the changing needs of French- speaking physicians. This repositioning is the outcome of deliberations that began some years ago. The new name – Médecins francophones du Canada (AMFC) – and the logo were unveiled during the 5th French-Language Symposium on Medicine held in Montreal at the end of October. The Association's new President is Dr. Conrad Pelletier. Médecin de coeur et d'action Prizes Médecin de coeur et d'action" prizes were awarded to 10 recipients to mark the quality of their work and commitment. Four Quebec medical specialists were honoured: Dr Pierre Drouin obstetrician-gynecologist Dr Horacio Arruda community health medical specialist Dr Hubert-Antoine Wallot psychiatrist Dr Jean Robert microbiologist and specialist in infectious diseases Reconnaissance Prize from the Institut de Cardiologie de Montréal Dr. Robert Blain, anesthesiologist at the Institut de Cardiologie de Montréal was awarded the Reconnaissance Prize for his exceptional contribution, his commitment and his contribution to the institution's development. Dr. Blain, a former head of anesthesiology from 1998 to 2007, is recognized for his legendary patience and is a constant inspiration source for his colleagues. DID YOU KNOW... FSUITEG Croisière seulement, prix par personne en occupation double, vol, taxes et pourboires en sus. Cette offre de même que les itinéraires sont sujets à changement sans préavis. Plusieurs conditions s'appliquent; consultez les brochures 201 1-2012 ou l'un de nos conseillers. Tous les détails en agences. Immatriculation de navire: Malta. Club Voyages est une division de Transat Distribution Canada Inc. Permis No 753141 au Québec. Siège Social : 300, rue Léo-Pariseau, bureau 1601, Montréal, Québec H2X 4B3 Consultez les conseillers SPÉCIALISTES-CROISIÈRES de votre agence partenaire.
BERRI-UQAM 920, boul. de Maisonneuve E. 1 888 732-8688 Appelez-nous pour tous les détails ! Appelez-nous pour tous les détails ! PROMOTION EXCLUSIVE : Crédit à bord de 50 $ par cabine si réservé avant le 3 1décembre 2010 Caraïbes : • Celebrity Eclipse départ de Miami le 15 janvier Véranda à partir de 7 19 $ CAD • Celebrity Summit départ de San Juan le 15 janvier Véranda à partir de 909 $ CAD Méditerranée: • Celebrity Equinox départ de Rome le 16 mai à partir de 2208 $ CAD Chaque lever du soleil vous révèle une nouvelle aventure. Prix excluant le 3,50$/1000$ de services touristiques achetés représentant clients au Fonds d'indemnisation des clients des agents de voyages. LS 14 LE SPÉCIALISTE VOL.12 NO. 4 DECEMBER 2010
LE SPÉCIALISTE VOL.12 NO. 4 DECEMBER 2010 15 On October 28, 2010 the Federation took legal action against the MSSS with the aim of having certain provisions of the Act respecting health services and social services (AHSSS) as it applies to specialized medical centres (SMC) declared null and void. Filing suit against the MSS is a very unusual occurrence. Indeed, legal action by the FMSQ against the MSSS has only happened a few times over the years. And that in itself is a good thing, because when we have to take such a step it calls for two unfortunate conclusions.
It means that the government has exceeded the acceptable limits of its role and has adopted a line of conduct or action with regard to physicians or their patients that we consider must be condemned, that rights have been infringed. It also means that the government and its institutions, as well as those working in them, have not known how to listen sufficiently well to modify their approach, and that the Federation's efforts and representations to correct this situation have been unsuccessful. It indicates nothing more nor less than a failure of our democratic system and our institutions. There is, therefore, no other option than to apply for the intervention of the Courts. A brief reminder of the situation The SMC issue first surfaced in 2006 when we were in the middle of a dispute with the government. On December 13, 2006 the National Assembly passed Bill 33 tabled by Philippe Couillard, the then Minister of Health. Some of the provisions of this Bill covered the setting up of SMCs. The explanatory notes specified that "The bill provides for supervision of the quality and safety of the medical services provided in a specialized medical centre." " The services in question were hip or knee replacement, cataract extraction or other specialized medical treatment determined by regulation of the Minister. The Federation supported the measures intended to foster the quality and safety of treatments in centres. The Bill provided that a majority of the owners of such a centre must be physicians, that a medical director should be appointed to ensure the quality and safety of care and that the SMC must be certified by a competent body.
The Federation however opposed all measures and requirements that did not relate to the objectives of quality and safety, including those that effectively called into question the rights and fundamental freedoms of physicians, their professional independence or their relationship with their patients. Among these was one that provided that an SMC must be composed only of physicians participating in the Quebec health insurance plan or only of physicians not participating in the plan. Physicians were thus banned from grouping themselves in another manner, placing restrictions on their freedom.
The Federation has made various representations in an attempt to correct these measures. This process finally stretched over a period of more than three years, during which time a new regulation was adopted by the government specifying 50 other specialized medical treatments covered by the SMC requirements. The effective date of this regulation was postponed, thus permitting the adoption of new SMC measures within Bill 34, passed in June 2009. We had to wait until March 31, 2010 for the different rules on SMCs to really come into effect and be enforced by the government. The Federation's representations over the years achieved some leeway in the SMC rules. However, the government still wanted to hear nothing about the restriction on participating/non- participating physicians' freedom to practise. The Federation argued for a long time that such a restriction infringed physicians' rights and freedoms and was unacceptable. We emphasized the fact that there was no valid reason for preventing participating and non-participating physicians from being in practice together, that there was absolutely no justification for the ban with respect to the quality and safety objectives identified from the beginning. We stated that the ban would have the effect of ending already- existing physician partnerships and thus cause various types of harm, notably to their patients.
The government refused to withdraw the restriction. The most it did was pass a temporary provision allowing certain participating/non-participating physicians to continue their joint practice for a certain period of time. The legal action taken In its suit, the Federation asks the Court to declare the provisions contained in the AHSSS banning the joint practice of participant and non-participant physicians null, void and inoperative. The text of the action (available in the Federation's website at www.fmsq.org – In French only) gives a fuller explanation of the various problems arising from the passage of this ban. The legal action was taken jointly with a medical specialist, Dr. Claude Trépanier, an anesthesiologist, in order to support the problems identified.
It is unfortunate that we have to have recourse to the Courts to defend the rights of medical specialists. The Federation will never hesitate to take such action when circumstances justify it, whatever the number of physicians affected by a discriminatory measure. The Federation Files Suit Against the MSSS By Maître Sylvain Bellavance DIRECTOR, LEGAL AFFAIRS LEGAL ISSUES LS
16 LE SPÉCIALISTE VOL.12 NO. 4 DECEMBER 2010
LE SPÉCIALISTE VOL.12 NO. 4 DECEMBER 2010 17 In a few short weeks from now, Haiti will be remembering the day when, just a year ago, the earth took away the lives of hundreds of thousands of persons and destroyed daily life for all Haitians. In just a few minutes on January 12, at 4:53 p.m., an earthquake measuring 7.0 on the Richter scale, with an epicentre located a few kilometres from Léogâne, destroyed the capital city of Port-au Prince which alone had more than 2 million inhabitants, along with some coastal villages on the southern side of the island. Because of the extent of the disaster, the entire world would unite and organize immediate rescue plans. The needs were considerable, especially supplying the population with the basic necessities of life and survival, such as water, food and first aid.
As a result of the catastrophe, the Fédération des médecins spécialistes du Québec took action on several fronts. It first responded to the many requests from physicians who, touched by the distress of the Haitian people, wanted to know how to get there and give their time to deliver first aid. The Federation then donated $70,000 to be divided between the three organizations that have a direct link with the work of our medical specialists in Quebec (Doctors Without Borders, Doctors of the World (Canada) and the Centre for International Studies and Cooperation). Lastly, it set up a vast fund-raising campaign covering the whole community of medical specialists, both active and retired. This latter initiative brought in close to $160,000, in just a few days.
What has been happening, then, over almost a full year? Le Spécialiste has invited the three organizations who received the sums donated by the Federation to bring us up to date. One reports on what has been accomplished in the field; the second takes a critical look at the situation that still exists; and the third, managing yet another health crisis in Haiti, deals with the current situation including the cholera epidemic. Le Spécialiste also wanted to take another look at the media storm surrounding the request made by orthopedic surgeons, and asked the President of the Association at that time to talk about what happened. The editorial team has added a summary of the events and action taken in this regard. But, Haiti has still not been rebuilt. Far from it. What about the rebuilding projects that were covered so extensively by the media during the first summit meeting in Montreal? Le Spécialiste has met a few members of a citizens' group within the Haitian community who are totally dedicated to the sustainable reconstruction of their native land. The group includes several Quebec medical specialists, and has just published its vision for a new Haiti: a Haiti they hope to see rebuilt, with a more open, fair society that will one day be able to meet its own needs.
Dossier The editorial team wishes to thanks the Centre for International Studies and Cooperation, Doctors of the World (Canada) and Doctors Without Borders for having granted us permission to use their photos in this present dossier.
Since the first day of the Emergency Haiti Campaign launched by CECI, donations of goods and money totaling more than $17 million have been collected. Today, nearly 600,000 individuals have benefited from our actions overall. During the initial phase of the emergency, CECI was one of the first organizations to mobilize to help victims. CECI has been present in Haiti for close to 40 years and used its expertise and detailed knowledge of the area to maximize the effectiveness of its actions. During the very first days of the disaster, the organization came to the rescue of thousands of victims in Port-au-Prince, Delmas, Croix des Bouquets, Carrefour, Gressier and Léogâne, distributing emergency supplies it had stored in the warehouses of the Organization for the Development of the Artibonite Valley (ODVA) in preparation for the 2010 hurricane season.
Following the earthquake, CECI completed the last activities that had been planned as part of its program aimed at women. Financed by the Ministère des Relations internationales du Québec (MRI) and carried out in collaboration with Haitian organizations promoting women's rights, this portion of the program made it possible to offer medical care and distribute medicine in its temporary shelters. Pregnant or nursing women and children under a year old benefited from this program. Pregnant women also received kits containing supplies to help make delivery safer, items for newborns and food. Hygiene kits as well as women's and children's clothing were also distributed under this part of the program. At the same time, the first humanitarian aid convoys set out from the neighbouring Dominican Republic, with the help of a Dominican partner. Additional personnel flew in on January 15 to support our teams on both sides of the border. In the field, work was coordinated with the Civil Protection Department (Direction de la protection civile - DPC), the Catholic Relief Service (CRS), Oxfam Québec and Caritas. From January to July 2010, more than 120,000 victims received health care from medical teams recruited in Canada by CECI and assigned to hospital centres in Carrefour (Haitian Adventist Hospital), Saint-Marc and Gonaïves. CECI also distributed medication and medical supplies valued at $1,230,427 overall; $1,210,026 was in the form of goods, $20,401 was from funds raised. These amounts included the cost of sea and ground transportation, customs, warehousing, and labour to assemble and distribute the kits. During this same period, CECI also implemented a specific program for women dealing with reproductive health (pre- and post-delivery, and infant care) and with the recapitalization of women. The program, financed by the MRI and carried out in collaboration with Haitian organizations promoting women's rights, has had conspicuous results: Haiti: Strength through Unity On January 12, 2010 the most devastating countrywide earthquake in human history overwhelmed Haiti, affecting the lives of thousands of people: 200,000 of them died and 1.5 million were victims of the disaster. Our 160 Haitian colleagues who make up our national team (the one located in Haiti) have been working ceaselessly since the day immediately following the catastrophe, and have made every effort to support the Haitian population and provide the basic necessities of life.
18 LE SPÉCIALISTE VOL.12 NO. 4 DECEMBER 2010 "ON JANUARY 12, AT 4:53 P.M., LIFE STOPPED FOR EVERYONE IN HAITI." = LÉONEL GARNIER, EMERGENCY OPERATIONS COORDINATOR FOR CECI IN HAITI. Special Collaboration – Report from the Centre for International Studies and Cooperation (CECI)
• Assignment of a medical team made up of five women recruited in Canada (two physicians, two nurses and one social worker) to the Diquini Camp to support and reinforce two nurses who live on site and act as midwives in a mobile clinic; • 400 medical consultations of pregnant or nursing women, and children less than 1 year old; • Distribution of medicines, vitamins, etc. following medical consultation; • Distribution of 500 kits for pregnant women (providing supplies to help ensure safer deliveries); • Distribution of 1,000 kits for newborns and 2,000 kits containing hygienic items for mothers. This program enabled us to provide financial help and technical support to more than 500 business women to restart their economic activities.
Outside Port-au-Prince, CECI's actions affected displaced persons and host families in several communities. Activities included health services in Artibonite through the PALIH-2 team, a project financed by the Canadian International Development Agency (CIDA) designed to improve the quality of health services in this target area. The project is operated jointly by CECI and the Center for International Cooperation in Health and Development (CCISD) and has allowed the distribution of medicine and medical supplies throughout the country, particularly in hospitals in the Artibonite region, the North-East, the Central Plateau, the South and the Gonâve area. An agricultural program was also implemented to support hundreds of displaced persons and host families in the commune of Verrettes in the Artibonite region. It must also be emphasized that CECI obtained more than US$5,000,000 last July from USAID to finance a large-scale program for displaced persons in 11 communities in the Artibonite. This project mainly deals with recapitalizing women. In addition, this financial aid has enabled the introduction of a major cash-for-work program that will help restore agricultural infrastructures and work on watershed protection. Other activities covered by the project are a widespread hygiene campaign targeting 20,000 persons and the construction of three community centres, each capable of accommodating more than 500 persons in cases of natural disasters.
Helping the Economy by Recapitalizing Women If we consider the traditional role of women in certain cultures, they are often more vulnerable than men when a disaster occurs. After the earthquake in Haiti, one of the priorities announced on February 27, 2010 by the Haitian Minister of Women's Rights was the importance of fighting against the feminization of poverty. Although the specific needs of the most vulnerable women were systematically taken into account, business women had lost all their sources of income during the earthquake. That is why CECI chose to provide capital to women who had lost their small businesses to the quake. The loss of the income used to support several members of a family gave rise to an extremely precarious situation in the shelters, leaving women vulnerable to various forms of exploitation. Recapitalizing displaced women who lost their businesses enabled them to re-enter the economy, better provide for the needs of their children and other relatives, and be better equipped to leave the shelters. The strategy has had very promising results. To date, more than 1,500 women have each received a start-up amount of CA$400. This has allowed them to finance a basic inventory for their businesses. We esti- mate that each recipient can provide for the needs of five to seven persons. Many of them have been able to leave the camps thanks to this support. LE SPÉCIALISTE VOL.12 NO. 4 DECEMBER 2010 19
Based on the success of this initiative, CECI now plans to help 5,000 women in the Artibonite region, a department close to Port-au-Prince, in order to alleviate the effects of the exodus of Port-au-Prince's urban population. "We have to convert what has happened in Haiti into an opportunity to rebuild, but to rebuild in a completely different, more sustainable way and, above all, with the participation of Haitians." - Jacquelin Eugène, Project Manager, Haiti Although the challenges remain immense in Haiti, we are convinced of the relevance of our values and our approach to help Haiti's population in its effort to rebuild which, in our opinion, rests upon three pillars: the active, well-thought out participation of the Haitian government and population; cooperation and partnership between the government and the civil society; and lastly, local development based mainly on the agricultural sector.
This means Haitian authorities must be central to the reconstruction, so that a master plan can be developed incorporating an approach that decentralizes public services. The international community must take steps to support their endeavours and provide the necessary technical means. Haitian civil society, aided by recognized national and international non-governmental organizations (NGOs), must play a front-line role with regard to public-private partnership. This is a guarantee of appropriation and sustainability. The impact of this earthquake was enormous for a small country like Haiti that has few means, other than those accorded by the international community. It is obvious that Haiti needs substantial ongoing aid to recover. The incredible surge of unity that occurred the day after January 12, 2010, now needs to consolidate over the long-term and incorporate the restructuring of the economy and society as a whole, a strategy that will make Haitians the principal actors in their own development.
Finally, special attention must be paid to the situation in which women and young girls find themselves. Almost half of Haitian homes are headed by women; rehabilitating the infrastructure and social services must take their needs into consideration and must do so as a priority. The Cholera Epidemic and Hurricane Tomas - News from the field Almost a year after the disastrous earthquake, we were unprepared for the arrival of two new humanitarian crises in Haiti. In response to the cholera epidemic that has been raging since October 19 and also to Hurricane Tomas, our teams, already in the field working on rebuilding, are also working hard to limit damage and to prevent the spread of the cholera epidemic. Once again, rapid action is needed to avoid yet another disaster.
20 LE SPÉCIALISTE VOL.12 NO. 4 DECEMBER 2010 LS "WE HAVE TO CONVERT WHAT HAS HAPPENED IN HAITI INTO AN OPPORTUNITY TO REBUILD, BUT TO REBUILD IN A COMPLETELY DIFFERENT, MORE SUSTAINABLE WAY AND, ABOVE ALL, WITH THE PARTICIPATION OF HAITIANS." = JACQUELIN EUGÈNE, PROJECT MANAGER, HAITI
On January 12, 2010, the earth shook in Haiti. Losses were heavy – 230,000 dead, 300,000 injured and 1.2 million homeless – making it the worst disaster ever to hit the Americas. The disaster also touched the rest of the world. It riveted our attention. What could this small country, remarkable because of its symbolism, teach us about the organization of healthcare? Inadequate foundations Before the earthquake, the health situation in Haiti was already a cause for great concern,1 with very high infant and mother mortality rates (57/1,000 and 630/100,000 live births respectively; the rate in Canada is 5/1,000 and 5/100,000). Less than half the population had access to formal healthcare services, which generally had to be paid for, and 50% of families stated they did not have the money needed to access them. Three-quarters of the population lived on less than $2 per day. The healthcare system was very centralized and community health services were few and far between. Rural areas were poorly served with limited transportation. The healthcare system depended greatly on a non-profit private system, which was more or less integrated with the public system. Most hospitals were managed by non-governmental (NGO) or religious organizations. A marginal private, for-profit system was also in operation. Limited access was partially offset by consulting traditional practitioners (oungan, manbo, doktè fey ) as a first reaction to illness.
Haiti lacked the human resources necessary to look after its population, with an average of 5.9 physicians or nurses per 10,000 residents (versus Quebec, where there are approximately 10 family physicians and 10 medical specialists for 10,000 residents). Paradoxically, by offering better salaries and benefits, the NGOs and the private sector have helped delay the development of the public sector. The performance of health workers was also criticized, in great part because of poor working conditions and poor supervision.
Healthcare financing was low, but it did exist (5.7% of GDP compared to 10% in Canada). Nevertheless, there were major problems with regard to users recovering costs and the size of international aid funds which did not all take a long-term view. The Minister of Public Health and Population (MSPP) had difficulty in taking a lead, coordinating and regulating the delivery of healthcare services which were generally inaccessible, centralized and fragmented. January 12, 2010 - Emergency response The situation grew worse after the earthquake. In addition to the astounding number of deaths, serious injuries and traumas, 60% of hospitals in three departments were destroyed or heavily damaged and the structures housing the Ministry of Health and the UN collapsed. The displacement of 1.2 million people created enormous pressure on the healthcare system outside affected areas.
Access to drinking water, food and shelter was difficult because transportation routes were cut and safety was compromised. The immediate risk to public health was evident. New groups of vulnerable people appeared: amputees (4,000), and individuals with psychological problems. Close to 300 NGOs specialized in health concerns, but with widely varying degrees of experience in humanitarian aid, took part in rescue operations along with the Haitian population. The Haitian Doctors of the World network (Médecins du monde – MdM), with 7 delegations on site, coordinated with other rescue organizations and covered Port-au-Prince, Petit Goâve and Grande Anse. As early as January 13, Médecins du Monde (Canada), which has been in Haiti since 1996, dispatched its first medical teams to the disaster areas in Cité Soleil, the worst slum in the country, with a population of close to 350,000 inhabitants. At the Centre Hospitalier Sainte-Catherine-Labouré (CHOSCAL), the only public hospital centre, Médecins du Monde worked with Doctors Without Borders (MSF) to provide emergency first aid and perform certain surgical procedures. In the two months between mid-January and mid-March, more than 7,000 persons received medical care from MdM (Canada).
Three mobile clinics were set up to deliver medical aid in 16 camps for Cité Soleil displaced persons. With 1 or 2 physicians, 2 nurses, a psychologist, two assistant pharmacists and three health agents, each mobile clinic treats up to 2,000 patients per month. During the national vaccination campaign, 18,000 persons were vaccinated. Even today, all 3 mobile clinics continue working in Cité Soleil, providing medical care and psychological support to more than 70 persons per day. With the appearance of cholera, 2 additional emergency medical teams provide prevention and identification services, as well as rehydration care within the community. MdM (Canada) is also ready to respond if other weather systems (hurricanes, torrential rains, etc.) hit the region. While MdM is still dealing with the current emergency, plans for its long-term action in Haiti are also being developed. At the Heart of the Community LE SPÉCIALISTE VOL.12 NO. 4 DECEMBER 2010 21 Nicolas Bergeron, MD PRESIDENT, MÉDECINS DU MONDE (CANADA) PSYCHIATRIST - CHUM
Humanitarian aid close to us MdM differs from other NGOs because of its local action. For the past 10 years in Montreal, for instance, two community nurses and volunteer physicians provide care to people on the fringe of the healthcare system (young aboriginals, homeless people, drug addicts, sex workers and migrants with no health coverage). MdM also offers professional and psychological support to people working the streets for some forty partner organizations. It was therefore totally normal for Médecins du Monde to assist Haitian exiled community organizations, like the Maison d'Haïti, which is still welcoming thousands of immigrant Haitian disaster victims to Quebec (an initial wave of 2,500, and a projected second one of approximately 3,000). If access to healthcare is the fundamental principle underlying our actions, logic dictates that we need to face the challenge at home as well as abroad. Future directions On March 31, 2010, the international community undertook to pay $5.3 billion for the reconstruction of Haiti over the next 18 months. A major challenge will be to ensure that the coordination of investments and projects is acceptable to Haitian authorities. Knowledge and effective cooperation often have to be balanced against the autonomy and sovereignty of Haitians. There is a fear of corruption and failure.
In health, as in other areas of development, structures, training and financing cannot be short-circuited. The solution to the problem of reconstruction and development in Haiti will never be a question of humanitarian response. It is political. Médecins du Monde nevertheless believes that humanitarian aid organizations have a role to play in the political response provided they do not become embroiled in politics per se and free themselves of certain aspects of their organizational culture. Not an easy proposition. Acting as a substitute for a healthcare network that has been destroyed or badly damaged by a disaster is legitimate. It can save lives. On the other hand, NGOs must be fully cognizant of the negative effects of a too lengthy substitution on the general population. Relations between NGOs and local communities can be an inspiring source of close cooperation, but they can also create deep-seated tension and violence. MdM views emergencies within a context of development and sustainability. As soon as the situation became stabilized, MdM (Canada) returned to its development projects: an HIV program, family planning, and pregnancy monitoring. A mother-and-child health project will probably be launched at the beginning of 2011. At the same time, a community health project and a mental health project are being prepared. Our organization now has more than 165 Haitian employees and 5 to 7 expatriates to achieve the success of its operations.
At the time of writing, the strategy for Médecins du Monde (Canada) in Haiti had still not been finalized, but specific directions are appearing, based on our intimate experience of on-site conditions. The projects will be community-oriented, in line with Ministry of Public Health and Population (Haiti) policies, with decentralized primary healthcare. Certain specialized services (HIV, reproductive health, mental health) will be maintained and integrated. Several specialists are taking part in developing our programs, such as emergency care, public health, gynecology and obstetrics, microbiology and psychiatry.
Although modest in scope, our actions have a real impact on people's health. Our donors can be reassured: their funds do arrive on-site. We also believe that helping to develop a new healthcare organization model in Haiti is a valid undertaking. Our argument in favour of access to care and our power to influence decisions are based on a bottom-up approach, from the field to the structures. The Médecins du Monde network recently contacted fund managers in order to ensure free access to care, while the emergency lasts, for pregnant women, children under 5 years of age, and people who are still homeless because of the earthquake. It has been demonstrated that eliminating direct user payments improves access to care as well as the efficiency of services.2 This echoes our debate on the introduction of a "user fee" in Quebec. Stable financing will remain a major stake in the reconstruction of Haiti.
Humanitarian aid is also an enriching experience which, if it is well thought out and delivered, can offer an opportunity for becoming involved and exercising social responsibility. It can also provide a new outlook on our own health system. That is the mirror effect of humanitarian aid: Haiti needs us; the opposite is also true. 22 LE SPÉCIALISTE VOL.12 NO. 4 DECEMBER 2010 LS References Complete references for this article are available in page 39.
1 Text based on the report entitled Réponse d'urgence après le séisme en Haïti : Choix opérationnels, obstacles, activités et finances, published by MSF in July 2010, six months after the January 12 earthquake and covering the period up to May 31, as well as interim reports published on November 4 on www.msf.ca. Doctors Without Borders: Always at the Heart of the Action Six months after the earthquake that devastated Haiti on January 12, 2010, Doctors Without Borders (Médecins Sans Frontières - MSF) published an initial activity report on the greatest emergency response in the history of the organization. Analyzing the extent of the material and medical aid provided to Haiti since the disaster, the report highlights the challenges and dilemmas facing the organization.
LE SPÉCIALISTE VOL.12 NO. 4 DECEMBER 2010 23 Special Collaboration Médecins Sans Frontières (MSF)1 MSF started working in Haiti 19 years before the earthquake, providing a whole range of medical services from maternity care to physiotherapy and psychological support programs. The organization has extensive experience in the country and knew that most people in Haiti did not have access to the healthcare system. Many medical areas lacked qualified medical personnel, and were totally unprepared for a natural catastrophe of such magnitude and its medical consequences. The earthquake destroyed 60% of existing healthcare structures and 10% of medical personnel died or left the country following the catastrophe. MSF had to transfer its services to other centres, build hospitals in shipping containers, work under temporary tents and even install an inflatable hospital. It manages 19 health centres and has more than 1,000 beds available in the country. Between January 12 and September 30, MSF treated more than 339,000 people, performed more than 15,700 surgeries, and delivered more than 9,900 babies. MSF continues to provide primary medical care and relief supplies to displaced persons living in the camps in Port-au-Prince through its mobile and fixed clinics, and supplies water purification services for displaced persons in the Cité Soleil slum.
Six months after the catastrophe, medical care has considerably improved and the poorest people, who did not have access to healthcare before the catastrophe, can now benefit from it. Nevertheless, the sustainability of the situation depends on international commitments continuing and the quality of aid being maintained. Shelter remains the most urgent need; reconstruction is very slow and the upcoming rainy season risk makes the situation even more precarious. The poorest members of the population in Haiti are used to living with limited resources, but MSF teams can see that frustration and anger are growing because too little change has occurred in living conditions since the earthquake. THE EARTHQUAKE DESTROYED 60% OF EXISTING HEALTHCARE STRUCTURES AND 10% OF MEDICAL PERSONNEL DIED OR LEFT THE COUNTRY FOLLOWING THE CATASTROPHE.
Cholera: a new catastrophe In the midst of the cholera epidemic that rages in Haiti today, MSF medical teams continue to treat patients. As at October 31st, MSF had treated nearly 3,600 persons who had come to the medical sites with varying degrees of acute diarrhea and symptoms that could be attributed to cholera infection. In the five MSF sites in Port-au-Prince, the capital, teams are ready to treat people presenting with cholera symptoms, with more than 300 isolation beds set aside in the cholera treatment centres (CTC). Up to 1,000 beds will be available shortly in case the epidemic spreads. A cholera treatment centre has also been set up at Léogâne, where the MSF already runs a hospital.
"Dedicated treatment centres, where patients can be isolated, are essential for the effective treatment of cholera," stated Jean Pletinckx, emergency coordinator for MSF in Haiti. "Cholera is easy to treat and prevent, especially when symptomatic patients are treated in a controlled environment like a CTC. The presence of CTCs in areas affected by cholera can reduce the pressure on the local hospitals and health facilities which, in turn, greatly reduces the risk of infecting hospitalized patients and the community at large." MSF activities are now expanding in the northern part of the country. A 30-bed cholera treatment centre with 30 beds is being set up by MSF for Gonaïves and Gros-Morne. The situation is being evaluated elsewhere in the north at Port de Paix, Pont Sondé, Dessalines, Villard, La Chapelle and Lester, to determine whether medical intervention is required. Other assessments are taking place to the south and east of Saint- Marc, at Archaie, Cabaret, and Verrettes. In Montrouis, MSF has provided a local health centre with medical supplies, including beds for cholera patients. Additional investigations are also planned for Bassin Bleu and Saint Michel de l'Attalaye.
In all fields where MSF is active, teams adopt a community approach to teach inhabitants how to prevent cholera infection and explain that the illness can be easily treated and cured. "Although cholera and its related symptoms can appear very quickly and become potentially fatal, unnecessary deaths can easily be avoided with rapid access to facilities properly equipped with supplies and personnel close to the zones affected," said Dr. David Olson, MSF's cholera medical specialist in Haiti.
MSF has extensive experience in fighting cholera epidemics in various countries around the world and has already treated 329,000 persons between 2006 and 2009. Last year, MSF responded to cholera outbreaks in Cameroon, Chad, Niger, Nigeria, Papua New Guinea and Zambia. MSF operations in Haiti to date During the emergency cholera response, all MSF's "regular" operations in Haiti continue uninterrupted, including post-op care, maternal healthcare, secondary care, surgery and mental health programs.
MSF has more than 3,000 Haitian and international medical and non-medical employees providing aid to the population. The teams run 7 private, free, secondary-level care hospitals and support 2 Ministry of Health facilities in Port-au-Prince, for nearly 1,000 hospital beds. MSF also supports Ministry of Health hospitals in Léogâne and Jacmel, with nearly 200 beds. 24 LE SPÉCIALISTE VOL.12 NO. 4 DECEMBER 2010 LS Did you know... The magnitude of the earthquake that devastated Haiti in January 2010 was not the highest ever felt in Central and Latin America. In the last decade, some fifteen quakes, six registering higher than 7.0 on the Richter scale, have been recorded and have killed more than 2,000 people, without counting the 2,500 or so who disappeared, the many wounded and almost 2 million other victims.
Source: Cyberpresse, January 12, 2010.
In a few weeks, Haiti will mark the day when, one year ago, the earth forever changed the face of the country. The year 2010 has been devastating for Haiti. The January earthquake killed at least 5% of its total population, and another large segment of its population suffered serious, often disabling injuries. Although the whole world mobilized to help Haiti, the country has still not recovered from the effects of the earthquake. On the contrary, the situation has deteriorated: there have been other weather-related catastrophes, including Hurricane Tomas at the beginning of November. And, for the past few weeks, the country has been hit by a serious cholera outbreak which has already killed more than one thousand people. The political situation is also in a state of complete stagnation. With a presidential election in the offing, the country is looking for a leader, someone with vision who can generate hope and confidence. In the streets and slums, clashes, uprisings and disputes are breaking out everywhere, signaling generalized exasperation and discontent. Some search for someone to blame but, in reality, the search is for a way out of the chaos the country has been plunged into since the start of the year. What has happened in the past year with regard to rebuilding Haiti? In preparing this article, Le Spécialiste met three members of an organization at the very heart of the plans to rebuild Haiti. Dr. Jean-Claude Fouron is a pediatric cardiologist at Sainte Justine University Hospital Centre, Pierre Toussaint, Ph.D., is a professor in the Department of Education at Université du Québec à Montréal, and James Féthière, Ph.D., is a researcher at the Institute for Research in Immunology and Cancer. The members of the organization are all Haitians, mostly exiles, who rallied to face the catastrophe and relieve the distress of their compatriots. They are physicians, professors and researchers who, above all, wish for the structured, planned development of a new society in a better Haiti.
Samuel Pierre, a Montreal engineer of Haitian origin and a professor at École polytechnique de Montréal, is the person who gathered a multitude of stakeholders to undertake one grand project. The group received support from other Haitians all over the world who also felt the desire to get involved in rebuilding Haiti. The Group (known in French as the Groupe de réflexion et d'action pour une Haiti nouvelle – GRAHN), intends not only to consider the foundations for the reconstruction of Haiti, but to see to it that these meet present and future needs, beyond simply repairing or rebuilding physical infrastructures. GRAHN is looking to rebuild the country for the long term, based on educational, social, political, environmental, community and other values. Since its creation, GRAHN has spread into several countries, where committed members of the diaspora have felt called upon to play a concrete role in the reconstruction of Haiti. The Group has no government or international organization mandate; it is completely voluntary, moving from observation to deliberation and, subsequently, contacts with major financial sources and leaders.
Since January 20, GRAHN has accelerated its meetings, seeking worldwide support to benefit Haiti. "Everything started on January 20, 2010 at the Polytechnique in Montreal," explained James Féthière, a member of the GRAHN-Health committee. "Two conferences were held on March 4 and 5, followed by a large international conference on May 20 and 21, also in Montreal. Some groups had already started getting together elsewhere in the world, for example in Paris and Chicago. When they saw the magnitude of the project and GRAHN's structure, they became interested in joining the Group. And, as all the GRAHN projects here were developed in conjunction with thinkers in Haiti, a GRAHN-Haiti group was born." A dozen separate working groups (the committees) are closely studying their specific fields of expertise (land management and national infrastructures, economics, politics, education, health, etc.). The Group has also created a unified structure for itself so that the work of each committee will mesh with that of the others. A strict working framework avoids the risk of committees working in isolation. The committees discuss concrete proposals and structuring projects. In doing so, they have to abide by six main principles, including social justice and citizen participation, the right and access to basic services, the ongoing nature of GRAHN, a Universal Vehicle of Hope LE SPÉCIALISTE VOL.12 NO. 4 DECEMBER 2010 25 By Patricia Kéroack From left: Dr. Jean-Claude Fouron, Chair - Public Health and Population Committee, Pierre Toussaint, Ph. D, co-chair of the Education Committee and James Féthière, Ph. D., co-chair of the Education Committee and member of the Public Health and Population Committee.
positive action taken, meshing urgent requirements with long-term projects, and sustainable development. To date, they have developed specific short-, medium- and long-term goals. Project proposals will be realized within a span of 20 years. GRAHN undertakes to develop and embark on projects with various partners (governments, major financial sources, international development organizations, etc.). The difference between GRAHN and the other groups that have been organized since the earthquake and are on site is that GRAHN is proposing a holistic, integrated approach. The vast majority of the groups currently in the field have specific projects of limited duration. Some are building houses without however looking at needs in terms of infrastructure, education or health services; as soon as the housing project has been completed, these stakeholders will leave.
"GRAHN groups become a kind of pressure group with regard to various governments and financial sources. For example, if the Canadian government undertakes to provide funds and difficulties arise, GRAHN-Canada may demand explanations," explains James Féthière. Reconstruction Everything has disintegrated since the earthquake: major structures, buildings, the Presidential Palace, the public school system, etc. Everything has to be rebuilt. The capital is still a vast construction site today, with mounds of debris from concrete, steel, bricks and dirt. The physical ruins hide the even greater devastation of a society where hundreds of thousands of displaced persons are still living in primitive conditions, at the mercy of the weather, waiting for international aid and the distribution of food and basic necessities.
The government in place created the Interim Haiti Recovery Commission (IHRC), co-chaired by former U.S. President, Bill Clinton, and the Prime Minister of Haiti, with a number of appointed members from donating countries. A GRAHN member is also an active member of this commission, which will decide in a few months what programs and reconstruction projects in Haiti will receive the funds collected. "When you look at the pictures on television, night after night, you really get the impression that nothing is happening," explained Pierre Toussaint, Ph.D., who is responsible for the GRAHN-Education committee. "But such an enormous task cannot be accomplished overnight." We have to realize that rebuilding an entire country cannot be done in a few weeks. Furthermore, GRAHN is planning reconstruction in a holistic, interrelated and sustainable fashion. It is useless to build hundreds of houses if the infrastructures are not there, if there is no school system for the children and no hospital to care for the sick. A country's development has to be structured taking an overall view in order to promote economic, social and political development afterwards.
"The last thing we want," explained Dr. Jean-Claude Fouron, a pediatric cardiologist at Sainte Justine Mother and Child University Hospital Centre who is responsible for the GRAHN-Health committee, "is to put a lot of effort into a plan that will, ultimately, gather dust on a shelf. No one specifically mandated GRAHN. We created our own mandate and promoted it sufficiently to become crucial to the project. Not one week goes by that we don't meet some influential person or organization that recognizes our power, vision and work. The result is that our hands are not tied and we can channel our actions in the direction we want, the one that is best for Haiti." 26 LE SPÉCIALISTE VOL.12 NO. 4 DECEMBER 2010 LS Construction d'une Haïti nouvelle On November 3, GRAHN pub- lished the results of its delibe- rations in Presses internationales Polytechnique. This joint document is designed to be a small contribution of the Groupe de réflexion et d'action pour une Haiti nouvelle (GRAHN) to the deliberations that must underpin the emergence of a new Haiti. The book is divided into ten sections representing the ten areas to be considered in the reconstruction of the country: land management and the environment, economic development and job creation, national infrastructures, rebuilding the State and governance, public health and the population, solidarity and social development, the Haitian education system, heritage and culture, emergency and post-emergency projects, overall planning and financing. GRAHN's deliberations have resulted in 175 proposals of action to be undertaken over a period of 20 years, in order to deal with the problems identified. Among these are 24 structuring projects which, when completed, would allow the country to progress to a quality modern life, and still cope with the social problems in Haiti.
The book was compiled under the direction of Samuel Pierre, Ph.D. Eng., one of the founders of GRAHN-World, with the cooperation of 120 co-authors and contributors.
Rebuilding through Health and Education Dr. Jean-Claude Fouron is a pediatric cardiologist at Sainte Justine University Hospital Centre. He was born and raised in the community of Cayes, in Haiti, and it is still dear to his memory. Since leaving there, Dr. Fouron has felt indebted to his native country. Therefore, he did not hesitate a single minute to commit himself fully. He accepted the responsibility of the GRAHN Public Health and Population Committee, made up of 15 persons, some of whom are physicians. LE SPÉCIALISTE VOL.12 NO. 4 DECEMBER 2010 27 By Patricia Kéroack The committee has carefully studied the organization of health services in Haiti, both the reality in the field and what had been written, planned and recorded by the government. After completing its deliberations, the committee drew up its recommendations on rebuilding the Haitian healthcare system, which obviously had to be integrated into the overall plan presented by the other GRAHN committees.
The committee settled on three goals: the access to primary care, education of the population and the development of a mother-and-child network. Proposing a system that is, first of all, responsive According to Dr. Fouron, "The great problem for Haiti at present lies in a healthcare system that is incapable of meeting the population's needs." The current system has two operating levels: one network for those who can pay for care and another for everyone else. The latter network has literally been taken over by the large international humanitarian organizations and by denominational organizations, because the government can no longer ensure its operation. The private sector could remain in place, but a public network first needs to be built. "In a responsive system, the individual, no matter where he lives in Haiti, must have a gateway to access primary care services: a clinic manned by at least one doctor, a nurse or other professional. And yet such a plan for accessing care already exists (on paper!) at the Ministry of Public Health and Population (MSPP) in Haiti; the problem is that it has not been implemented. For example, there is a network known as UCS (unités communales de santé), community health organizations mainly located around the periphery of the island. According to the MSPP, there are approximately 80 UCS in Haiti, but fewer than 20 appear to be operating. The others lack personnel, money or supplies and cannot offer any type of care to a population whose needs continue to grow." The healthcare system must have a gateway that is both efficient and well-structured if it is to deal with its clients properly. This is the first goal proposed by the working group. Access to a higher level referral centre is needed if the situation calls for it. "That's already part of the MSSP's plans, but it has left the NGOs to organize care and services in its stead because it is not capable of doing so adequately." We should remember that a thousand NGOs are on the ground today, all of which provide emergency and first-line care. Their work is colossal and important in the short term, but it does not help the country in the long term. "As long as the situation is serious in Haiti, there will be NGOs to look after basic needs, but when a greater humanitarian catastrophe occurs elsewhere in the world, they will leave and go where the need is greatest.
"We also have to equip ourselves with monitoring and follow-up tools to collect data on patients, consultations, public health, diagnoses, and so forth. There are no such tools today, and it's a serious problem, because we don't know exactly what is being done," adds Dr. Fouron. Taking care of the health of mothers and children Dr. Fouron dreams of developing a Haitian network of mother- and-child centres. These centres, which already exist throughout French-speaking countries, offer quality care and healthcare services for both mothers and children. In a country where infant mortality is over 5%, where post-natal services are often deficient and where members of the population cannot afford care because they do not have the means, these centers represent a first step in the reconstruction that is so greatly desired. Educating to rebuild the future Haiti's reconstruction needs to be undertaken in a sustainable fashion, and a good way to do this is to invest in educating the population. People, who know how to read and write can work, meet the needs of a family, and plan for the future, all without having to depend on outside aid. Education is thus the cornerstone of the development and future of Haiti. It is of paramount importance for Haiti, and is a great beacon of hope for these resilient people. Educating a population is not only just learning to read, to write and other basic concepts. It also involves learning to be an adult within a society. For a nation, it is learning to think, act, and foresee future development. One of the great dramas for Haiti has been the brain drain it has experienced for the last 40 years and, more recently, the departure of most of its middle class.
LS
It will be almost a year soon – or has it already been a year? Was it a dream or a nightmare? Sadly, it was reality! The end of the world with walking dead, a kind of apocalypse 2010… A news report, a telephone call was all it took for some of us to head for the (blood)-red country; some, like me, within 72 hours. We were sure of our skills as surgeons and anesthetists, but we were worried about the availability of resources. Our uncertainty was short-lived: human resources were gathering, but material resources did not exist. What we learned and discovered in Haiti was that our strength came through teamwork, through the sum of the whole. Even more importantly, we learned that the greatest difficulty was not in operating, anesthetizing, triaging or treating the injured, but rather in trusting a stranger - a Tibetan, a Cuban, an American - since there was no time to get to know one another.
We didn't see the first days go by; we were so absorbed in providing treatment, and probably also too busy trying to tame our own demons. And what can be said about the food riots, the lack of water at the hospital, and the opulence enjoyed by the leaders. The poverty of the families caught up with us. It was four or five days later that we realized the extent of the catastrophe and the constant flow of patients who kept arriving with unimaginable fractures. We were faced with a gigantic amount of work. In Quebec, we would have needed more physicians to treat the same number of patients; in Haiti, there were fewer of us but we were all united in our efforts. This was our lifesaver, as I and my colleagues came to see. And yet, the courage, the resilience of the people, their calmness in the face of horrific sights and, in spite of everything, the joy that shone in their eyes when they saw us, as well as the magical reaction when they realized we could speak French with them, was the salve we needed. That was the true revelation, at least for me. The Haitians carried within themselves a portion of the moral and psychological support we needed and from which we drew comfort. What a paradox! Haitians, in spite of their distress, helped us to weather an ordeal, even though it wasn't ours to start with.
After a hundred, a thousand, ten thousand amputations, external fixators, plates, screws, tractions, infections, debridements, the work is still incomplete. Without even mentioning psychological distress and family upheavals, just taking the surgical aspect alone (essentially orthopedic and reconstructive plastic surgery), it should be repeated that there is still a colossal amount of work that needs to be done. Many Quebec physicians have already responded positively to the call for help. Many were ready to say "yes" to the next stage, and there is still time to act. There is still time to help Haiti.
For the project to succeed, we need: a specific destination; a functional workplace; the equipment for delayed reconstructions and finally, the necessary medication and appropriate teams. I hope I have succeeded in adequately representing those who went to help the people of Haiti. I also want to thank the Haitians for having taught us the importance of teamwork, because that is something we will also need to use here in Quebec. Learning from Others 28 LE SPÉCIALISTE VOL.12 NO. 4 DECEMBER 2010 By Jacques Desnoyers, MD ORTHOPEDIC SURGEON Meanwhile, back home… As a direct result of the earthquake and before even thinking of going to Haiti, I wrote a letter to the Minister of Health and Social Services. He had asked for a meeting with the Association d'orthopédie du Québec in the immediate future to discuss the various issues, and my intention was to elaborate upon the content of my letter during that meeting. The idea was to put together a plan that would allow Quebec surgical teams, in association with the government of Quebec, to travel to Haiti on a regular basis over a year or two, and thus follow-up on the original treatments which, of course, basically involved life-saving emergency care. We knew that the need would be immense and last a long time. I left in a mad rush for Haiti, so the meeting with the Minister was naturally cancelled. During my absence and completely unexpectedly, someone decided to torpedo the entire project by misrepresenting the idea, attributing mercenary intentions to it and giving a copy of my letter to the press before we could even discuss it with the government. A media outcry followed and the project was aborted. Today, I still do not know who did this or why. What I do know, however, is that orthopedists are not the ones who suffered; the Haitians are - the Haitians who have been denied health teams from Quebec that would have been there for 12 to 24 months. LS
LE SPÉCIALISTE VOL.12 NO. 4 DECEMBER 2010 29 Timeline January 12, 2010 Earthquake January 13, 2010 During a press briefing around 5:15 p.m., Premier Charest provides details of the services to be offered to Haiti by Quebec. Initially, Quebec will rapidly furnish personnel and supplies to help first-aid workers already on site, together with police, firefighters and search dogs. The Quebec government also promises to send medical personnel, in particular doctors and nurses.... January 15, 2010 The daily, Le Soleil, publishes an article indicating that "the aid using Quebec manpower favoured by Premier Charest will be under the strict control of the Canadian Red Cross. At the moment, 11 physicians are leaving this morning; two are already on site to evaluate needs ) These physicians are part of a group of some one hundred physicians trained by the Red Cross ) Calls are coming in from other physicians who want to go, but they really need to have been trained for these situations…" January 18, 2010 A nine-person medical delegation from the Université de Sherbrooke reaches the Albert Schweitzer Hospital in Deschapelles, a small town located some sixty kilometres from the Haitian capital. The University will be sending further medical teams later on.
January 20, 2010 Dr. Jacques Desnoyers, President of the Association d'orthopédie du Québec, sends a letter to Health Minister Yves Bolduc, in which he suggests the payment of a per diem similar to the one already received by physicians sent by large non-governmental organizations. The letter is addressed to the Minister and to the Presidents of all medical associations affiliated with the FMSQ. January 23, 2010 Dr. Jacques Desnoyers leaves Quebec for Haiti. January 29, 2010 Health Minister Bolduc sends a reply to Dr. Desnoyers, refusing his request.
February 8, 2010 Dr. Desnoyers returns to Quebec after more than two weeks in Haiti. We would like to take this opportunity to express our thanks to all the medical specialists of Quebec who went to help the Haitian people after the earthquake on January 12th. Thank you to all: Dr. Alix Adrien, community health specialist. Dr. Claudie Bergeron, resident in internal medicine. Dr. Nicolas Bergeron, psychiatrist. Dr. Lucie Brazeau-Lamontagne, radiologist. Dr. François Cabana, orthopedic surgeon. Dr. Lionel Carmant, neurologist. Dr. Pierre Charron, internal medicine specialist. Dr. Éric Chiasson, resident in psychiatry. Dr. Jean-François Chicoine, pediatrician. Dr. Michel Clairoux, anesthesiologist. Dr. Jean-François Corbin, psychiatrist. Dr. Jacques Desnoyers, orthopedic surgeon. Dr. Raymond Duperval, internal medicine. Dr. Vincent Échavé, general surgeon. Dr. Karl Fournier, orthopedic surgeon. Dr. Élisabeth Leblanc, resident in orthopedic surgery. Dr. Joane Liu, pediatrician. Dr. Anne Méziat-Burdin, general surgeon. Dr. Lys Montas, ophtalmologist. Dr. David Morris, endocrinologist. Dr. Marco Sirois, cardio-vascular and thoracic surgeon. Dr. Sylvain Tanguay, urologist. Dr. Javier Teijera, cardio-vascular and thoracic surgeon. Dr. James Walsh, emergency medicine specialist.
Thank you as well to all the other medical specialists we may have forgotten in this short list. Your expertise and devotion have certainly contributed to saving the lives of many Haitian victims. Source: The Editorial team
Dear Dr. Verret, Thank you for your comments. You are quite right, and what you propose is certainly one of the avenues open to medical specialists who wish to retire on a gradual basis, rather than abruptly and, possibly, traumatically. Narrowing the field of practice would in fact allow specialists to maintain their competence longer and update their knowledge. Concentrating one's practice on lighter duties or removing the obligation of being on call in the evenings or at night is another option. Unfortunately, the MSSS's medical manpower plans (PEMs) often make this solution difficult, if not impossible. At present, the PEMs do not allow for part-time physicians or for those who do not assume on-call duties. As a result, younger physicians will often want to exclude such practitioners from the medical team, claiming that they block a position, recruitment, etc. As you know with any publication, authors suffer constraints because of lack of space. The purpose of my article was mainly to announce that workshops were available for physicians, not to cover all the issues related to retirement. Your comments lead me to believe that you might like to attend these activities and, in particular, workshop number 3 on psychological and social considerations. The workshop format allows discussion between participants, and you could give your colleagues the benefit of your experience and suggestions. Thank you for your interest in my article and for having taken the time to write to me.
Gilles Hudon, MD, FRCPC Director, Health Policies and Professional Development 30 LE SPÉCIALISTE VOL.12 NO. 4 DECEMBER 2010 FOLLOWING SEPTEMBER'S EDITION Leaving Medicine... or Leaving Quebec! E-Mail from a Reader LE SPÉCIALISTE VOL.12 NO 3 SEPTEMBRE 2010 31 Par Gilles Hudon, M.D. DIRECTEUR, POLITIQUES DE SANTÉ ET OFFICE DE DÉVELOPPEMENT PROFESSIONNEL Quitter la médecine... ou le Québec! Chez les infirmières, les enseignants et autres travailleurs du secteur parapublic, la formule du «85» est à l'honneur pour déterminer l'âge de la retraite : l'addition de l'âge de la personne et du nombre d'années de service (par exemple : 55 ans et 30 ans de service formant un total de 85) rend éligible à la retraite. Et ils sont nombreux à se prévaloir de ce privilège. Les travailleurs autonomes prennent leur retraite à un âge plus avancé que les employés tant du secteur privé que du secteur public, soit à 63,6 ans. En contrepartie, les médecins spécialistes prennent leur retraite à un âge moyen de 72 ans (68 ans pour les omnipraticiens), une différence de 12 ans avec la population en général. Comment expliquer cet écart? Les médecins spécialistes sont-ils si différents du reste de la population? Est-ce par amour du travail qu'ils continuent d'exercer jusqu'à un âge avancé? Ou est-ce plutôt qu'ils sont mal préparés à la prise de la retraite, à la fois financièrement et psychologiquement?
Selon un planificateur financier ayant œuvré auprès des médecins spécialistes pendant 30 ans, les médecins continuent de travailler après 65 ans pour des raisons diverses : certains par insécurité, caractéristique propre aux personnes âgées, particulièrement chez les plus instruites; certains par blocage psychologique au décaissement d'économies réalisées pendant 35 ans de pratique; d'autres ne savent rien faire d'autre : ils ont travaillé de longues heures toute leur vie et ont été de garde plus de 60 heures par semaine, laissant peu de temps pour les loisirs ou les amis; d'autres encore trouvent à l'hôpital un refuge et un réseau social; d'autres enfin continuent de pratiquer par besoin de reconnaissance des patients, par sentiment de rester utiles. L'insuffi- sance de ressources financières ne serait pas en cause pour la majorité des médecins. Un facteur qui pourrait expliquer que les médecins spécialistes tardent à prendre leur retraite des spécialistes est qu'ils débutent plus tard leur pratique, soit entre 30 et 35 ans. Quelques statistiques En janvier 2010, 1 469 médecins spécialistes avaient plus de 65 ans, soit 16 % des médecins spécialistes actifs; de ce nombre, 71 avaient plus de 80 ans. Et leurs activités restent importantes si on considère leurs revenus : la facturation des 16 % des médecins spécialistes âgés de plus de 65 ans représente 11 % de la masse monétaire globale; et la facturation des 7 % de médecins spécialistes âgés de plus de 70 ans représente encore 4 % de la masse monétaire de la FMSQ. L'âge et la pratique médicale selon le Collège des médecins du Québec (CMQ) Selon la Direction de l'amélioration de l'exercice du CMQ, plusieurs médecins âgés restent très actifs, mais négligent leur développement professionnel continu (DPC) : plus le médecin est âgé, plus les problèmes de compétence surgissent. Les médecins actifs de plus de 65 ans (11 % des omnipraticiens et 16 % des spécialistes) font l'objet de 35 % des visites d'inspection du CMQ et les interventions pédagogiques lourdes dont ils font l'objet amènent une surcharge des milieux d'enseignement. Selon le CMQ, la mauvaise tenue des dossiers, un mauvais plan de DPC et l'âge seraient donc tous des facteurs de risque pour la qualité de l'exercice. Un constat : il faut aider les médecins Au cours de l'année 2008, le Collège a insisté auprès des deux fédérations médicales pour la création d'un partenariat visant à mieux préparer les médecins à l'éventualité d'une retraite qui, tôt ou tard, devra bien prendre effet. L'objectif avoué du CMQ : un médecin heureux de prendre sa retraite, au bon moment, est informé de ses obligations et de ses droits au moment de sa retraite. Insistant sur la pertinence pour nos trois organisations de développer des outils sur la planification de la retraite, le CMQ faisait valoir que, selon ses constatations, plusieurs médecins ne planifient pas ou mal leur retraite; que plusieurs médecins ne développent aucun autre intérêt que leur travail; que plusieurs médecins ne réalisent pas qu'ils n'ont plus la capacité de travailler comme médecin. Par ailleurs, pour les fédérations, il appert que plusieurs médecins se sentent coincés par leur clientèle qu'ils ne veulent pas abandonner devant la pénurie de médecins; que plusieurs établissements exagèrent dans leurs demandes aux médecins âgés qui mériteraient un horaire et une charge de travail allégés, mais dont la réduction de la charge de travail est très problématique dans le contexte des plans d'effectifs médicaux (PEM-PREM) en établissement. La FMSQ a pris conscience de l'importance des services rendus par des médecins relativement âgés : plus de 10 % des soins médicaux spécialisés sont rendus par 16 % de médecins spécialistes de plus de 65 ans. Il reste à convaincre le MSSS de modifier sa vision des plans d'effectifs pour permettre aux médecins d'aborder progressivement la retraite en diminuant leurs activités et en réduisant leur champ de pratique.
Les médecins spécialistes et la retraite L'âge moyen de la prise de la retraite par les travailleurs québécois était d'environ 60,2 ans en 2008, plus précisément 61,4 ans pour les hommes et 59,7 ans pour les femmes. Dans la fonction publique, une pension est accordée à tout fonctionnaire qui a au moins 35 années de service ou qui a au moins 32 années de service et 55 ans : ainsi, rares sont les fonctionnaires qui prennent leur retraite au-delà de l'âge de 58 ans. LS I am a 68-year old neurologist, with a subspecialty in pediatric neurology and epilepsy, along with certification in electroencephalography. I am writing to you as an older medical specialist, who continues to practise part-time because my younger colleagues do not want me to leave (I hope). Your article (yes, I still read) Physicians and Retirement, on page 31 of the September issue, got a reaction from me and I would like to share it with you. Although I generally agree with what you wrote, particularly when discussing the difficulties of keeping up to date in a given specialty as one ages, often because of advances in medicine, you did not mention an extremely important issue for any medical specialist who is getting on and for the 80% of neurologists who, like me, are over 60 . The issue is the following: Any aging medical specialist who wishes to continue practising, for whatever reason, must become more specialized in his practice, i.e. he must develop a subspecialty in his discipline. This would allow him to keep up to date in this more specialized field and even teach this subspecialty to family doctors, residents in the training program and younger colleagues. This is exactly what I and four of my colleagues (also over 60) have done.
I gave up general and pediatric neurology and turned my practice to caring for epileptics. I practise part-time, thereby sacrificing 75% of my clinical remuneration. My neurologist colleagues over 60 and myself do not want to quote ourselves as an example, but we believe that taking such steps is the only way to go. It requires a given hospital department to have the ability, power, regulations and tolerance to take this type of action for those 60 and over. This is what happens at Hôpital de l'Enfant-Jésus, our hospital centre affiliated with Université Laval. It allows us older neurologists, via a Department of Neurological Sciences regulation, to give up being on call and taking care of "complex" neurological or neurosurgical patients after age 60, and to devote our practice hours to teaching, administration, consulting, and subspecialty practice. Simon Verret, pediatrician and neurologist.
LE SPÉCIALISTE VOL.12 NO. 4 DECEMBER 2010 31 Dr. Ernesto Schiffrin has devoted his life to the study of hypertension and, specifically, hormonal mechanisms, angiotensin, atrial natriuretic peptide, aldosterone, etc. He has also investigated the role of vessel wall inflammation and, more recently, that of lymphocyte immunity in vascular damage associated with hypertension and cardiometabolic disease. Dr. Schiffrin was born in Buenos Aires, the capital of Argentina and a beacon of culture – and tango. His father (a pneumologist and director of a city hospital) and his mother (a school principal) enrolled Ernesto in an English school, convinced of the advantages such an education would bring. A friend of his used to visit the Alliance française in Buenos Aires and one day, giving in to his curiosity, Ernesto decided to see what it offered! His friend eventually gave up, but Ernesto, by this time a true Francophile, remained at the Alliance française totally unaware that French would be so useful to him in his future!
Like his father, Ernesto went into medicine. After completing his studies, he became a physiology instructor in the department where the role of angiotensin had once, been discovered. His work and contacts with various mentors widened his horizons. Like many before him, he knew he would one day leave his native country to further his knowledge. "I was surrounded by people who led an academic life, practised cutting-edge medicine and were involved in research, all at the same time. It was a great inspiration to me." He spent his residency at the Institute of Medical Investigation in Buenos Aires, in a university department involved in research, teaching and clinical activities. The department was very busy and offered hemodialysis, kidney transplants and peritoneal dialysis, the only one in the country to do so. The cases referred to them were unique and complex.
With his first fellowship in hand and after a year of clinical research, Ernesto Schiffrin was referred by his supervisor to two leading experts who were in a position to guide him and permit him to carry on his research. The first was the head of clinical research in hypertension, at the Cleveland Clinic, while the other was Dr. Jacques Genest, founder of the Clinical Research Institute of Montreal (IRCM). Dr. Schiffrin already had links with the IRCM; in Buenos Aires, he had worked in the laboratory that had co- discovered cerebral renin with the IRCM.
The IRCM accepted him immediately. An offer was received from the Cleveland Clinic a few weeks later, but Dr. Schiffrin had already opted for Montreal. His wife, an endocrinologist, found a position thanks to her director's recommendation to a former colleague from Johns Hopkins Center, who was then at the Montreal Children's Hospital. The two offers made life much easier for the couple who, with two children aged 6 and 22 months, were moving far away from both of their families. An Argentinian friend made them welcome and offered them temporary accommodation. But they still had to adjust to a new life, juggling work schedules, child care, studies and the search for an apartment better suited to the family's requirements. Dr. Schiffrin began his Quebec career at the IRCM, under the direction of Roger Boucher who, recognizing his potential, recommended that he undertake Ph. D. studies at McGill University. For 25 years, Dr. Schiffrin mainly practised internal medicine at Hôtel-Dieu hospital in Montreal, was an associate and then full professor at the Université de Montréal in addition to directing a hypertension research laboratory at the IRCM. This was an auspicious period, filled with great challenges, during which the laboratory achieved numerous successes and there were many publications. Dr. Schiffrin could have concentrated on the research aspect, but he considered clinical practice to be crucial and, somehow, he managed to balance his teaching, research and clinical responsibilities.
During his practice, he received several grants allowing him to continue his research activities. He joined professional associations in which, following his mentor and guide, Dr. Jacques Genest, he accepted administrative positions with major responsibilities, such as President of the Canadian Hypertension Society and the Société québécoise d'hypertension artérielle, and Chair of the American Heart Association's Council for High Blood Pressure Research. Since 2006, Dr. Schiffrin has been Physician-in-Chief, Department of Medicine, at the Jewish General Hospital to which he moved his research laboratory and set up the Cardiovascular Prevention Centre. He is also a Professor and Vice-Chair (Research) at McGill's Department of Medicine at McGill and holds the Canada Research Chair in Hypertension and Vascular Research. Dr. Schiffrin has authored close to 500 articles, chapters and books. He has received many prizes including the American Heart Association's Lifetime Achievement Award, the Canadian Hypertension Society Distinguished Service Award, the Canadian Society of Internal Medicine Award, the Björn Folkow Award of the European Society of Hypertension and, this year, he was named a Member of the Order of Canada.
Dr. Schiffrin encourages all physicians to be vigilant and watch out for precursors of hypertension. Therapeutic inertia must be avoided at all costs: it is essential that we reduce blood pressure to the target levels recommended by the Canadian Hypertension Society, battle unhealthy habits, improve lifestyles and nutrition, reduce salt consumption, eliminate excess weight, follow exercise programs, etc. By Patricia Kéroack GREAT NAMES IN QUEBEC MEDICINE Dr. Ernesto Schiffrin Internist Targeting the Silent Killer LS
The information in this article comes from a survey taken in the spring of 2010 among the 34 professional associations affiliated with the Federation concerning the resources made available for continuing professional development (CPD) through the political power of the associations. Each association has a CPD unit responsible for organizing educational activities for its members. A typical unit is made up of a committee comprising a physician responsible for CPD within his or her association, assisted by representatives from the various regions and practice settings, supported by the association's administrative personnel. The associations with the largest numbers of members usually have the most resources available for CPD (see table 1). In addition to internal resources, one association out of three calls upon outside services to deal with the logistics for the activity and to manage their web site. CPD committees organize an average of more than three accredited activities per year. As a general rule, that represents more than 120 CPD activities on offer. The cost of participating in these activities and membership fees represent nearly 50% of the financial resources channeled to CPD, while the remaining 50% or so comes from industry subsidies. The dependence on external financing varies greatly from one association to the next and ranges from 0% to 85%. Association involvement is important for the profession, as the CPD activities organized are, for most specialties, the only ones available in Quebec. The associations thus make a significant contribution to the transfer of research-based knowledge by giving specialists from all regions as well as a majority of francophone members' access to high-level training in their mother tongue. Their activities encourage the adaptation of knowledge to the specific context of our own healthcare system. They enable the sharing of good practices between establishments and the development of solutions to the specific problems experienced by our patients and institutions. At a time when the population requires ever more efficient care and the practice of medicine becomes increasingly complex, association involvement in CPD appears essential for the profession. A profession that is based on expertise and has the power to regulate itself, has everything to gain by ensuring that its members constantly renew their skills, if it wishes to retain this privilege.
It is thanks to CPD committees that associations can be proud of the excellent work accomplished in this field for more than 40 years. But the role of these committees, which is little known, has changed a great deal over time and the impact of these changes has not yet been fully understood by physicians. What has changed? During the 1970s, at the very start of associations becoming engaged in continuing development, the role of the CPD committee was mainly confined to organizing the specialty's annual scientific conference. Its duties primarily consisted of choosing topics of the moment and the site for the conferences, then of finding the speakers and social activities that would attract members. Financing for the activity as well as the logistics were generally supported by the industry, and pharmaceutical representatives (often members of the scientific committee) could even suggest their own speakers. Once the conference was over, committee members often yielded their seats to others. Succession was ensured by a system that was at times remarkably efficient, in particular by alphabetical order. In that way, all members of the association were sure that, at some point in their careers, they would be helping to organize the conference or undertaking some other task. New recruits accepted this temporary volunteer work willingly. Some organizers were compensated for their efforts by commercial partners.1 At that time, CPD ethics were more flexible. CPD was not compulsory and normally focused on the speakers. It served to foster a feeling of belonging to the profession and was often limited to listening to experts present their discoveries or speak about their vision of medicine. Forty years later, the role and responsibilities of CPD committees have changed substantially. They are now part of a well-established academic, ethical and legal framework. Organizers are required to respect accreditation standards that are the same throughout North America and serve to guarantee that the training provided has as much value in Montreal as elsewhere in Canada or in the United States. Among other things, these standards2,3 require that activities be based on the real needs of physicians and their patients, which implies that the target audience has been consulted and that guidelines have been reviewed beforehand. The educational objectives designed to fulfill documented needs must be drawn up and appropriate teaching methods used to encourage active participation. The activity's impact on performance, or at least on knowledge and skills, must be evaluated.
Quality Continuing Professional Development An Infrastructure Needed... and the Means! 32 LE SPÉCIALISTE VOL.12 NO. 4 DECEMBER 2010 By Réjean Laprise, Ph. D. CONSULTANT, OFFICE OF PROFESSIONAL DEVELOPMENT CONTINUING PROFESSIONAL EDUCATION Collaborators: Vincent Jobin, CPD Organizer, Association des pneumologues de la province de Québec and Gilles Hudon, Director of Professional Development, FMSQ
To be able to offer CPD activities, associations must also undergo an accreditation process every five years.3 Accreditation standards require that CPD committees put together a strategic plan that meets the needs of society, support self-managed learning, teach CanMEDS roles, provide distance learning, innovate, evaluate the impact of the development program and comply with good management practices. These standards are also equivalent to those used to certify comparable organizations elsewhere in North America. Lastly, as a result of the many scandals that made front-page news in Quebec in the 1990s, creating a stir in Canada4 and the United States,5 new codes of ethics affecting both medical stakeholders6,7 and the industry8 appeared. This resulted in a reduction in the commercial financing of CPD and a ban on gifts received by some organizers.
Then what? There is no doubt that complying with current CPD standards requires a much greater personal and professional investment on the part of organizers than in the past. The survey revealed that those responsible for CPD spend an average of three hours per week on their association's CPD program (see table 1). This fact however seems to be virtually unrecognized by some associations. For example, it is common for the physicians who are invited to speak to receive more money for a 60-minute presentation than the physicians who organize all CPD activities throughout the year. Those responsible for CPD receive a median annual compensation of $2,000. That means that 50% of associations spend less than $2,000 per year for three hours of work per week; the other members of the committee receive a median of $300 per year. Figure 1 shows the disparity between associations. Contrary to popular belief, it is not necessarily the small associations that pay their colleagues less for the services they provide. Compensation can take various forms: monetary (e.g., salary, honorarium, token) or other benefits (e.g., meals, free registration for the conferences organized, accommodation).
The survey results suggest that some associations have not adjusted the resources they make available for CPD, despite the major changes that have occurred in their CPD committees' roles and responsibilities. The task has become substantially heavier. Recognition and compensation are minimal and administrative support sometimes nonexistent. It is therefore not surprising that many associations are now confronted with a problem of succession at the very time when this discipline requires more and more expertise on the part of candidates. The specific expertise required to manage a CPD program has become so important that, in the United States, many organizations are starting to insist upon a certificate.4 It may therefore be time for the members of our associations to ask themselves the following questions: What message do we want to convey to the government and the public on the importance we accord our members' CPD? How do we interest younger-generation members, whose work values differ from our own, to take up this task? Does this threaten the viability of CPD within our associations? What are the alternatives? Do we have the means, as professionals with essential and recognized expertise, not to invest in quality CPD for our members that meet today's standards?
LE SPÉCIALISTE VOL.12 NO. 4 DECEMBER 2010 33 CONTINUING PROFESSIONAL EDUCATION FSUITEG References Complete references for this article are available in page 39 Table 1: Human resources dedicated to CPD according to the size of the association (n = 26) Type of resource Small Associations (< 140 members) N = 7 Mid-Size Associations (141 – 225 members) N = 10 Large Associations (> 225 members) N = 9 Minimum from all Associations N = 26 Maximum from all Associations N = 26 CPD Organizer Number of hours/week 2.1 3.1 4.0 1 8 CPD Committee Number of members 4.3 7.0 7.9 3 12 Administrative Staff Number of days/week 0.8 1.1 2.2 0 ≥4 Rémunération annuelle des responsables des unités de DPC agréées des associations affiliées à la FMSQ $- $- $- $- $200 $250 $800 $1,000 $2,000 $2,000 $2,500 $3,000 $6,000 $10,000 $10,000 $10,000 $10,000 $40,000 $15,000 $- $10,000 $20,000 $30,000 $40,000 1 2 3 4 5 6 7 8 9 10 11 12 13 14 15 16 17 18 19 Figure 1: Annual remuneration of physicians responsible for accredited CPD units in associations affiliated with the FMSQ LS Associations Median Compensation: $2,000/year (n = 19) > 225 members: $10,000/year 141-225 members: $240/year < 141 members: $1,000/year Associations
Physicians keep a great number of important documents on paper. Do you have any idea how much it would cost to restore all these records in the case of a disaster? If your records were partially or completely destroyed because of vandalism, fire or water, would you be able to reconstruct them in their original form? The destruction of important documents because of a disaster can have very serious consequences, both financially and as far as the day-to-day management of your practice is concerned. When you consider the impact of such a disaster and the virtually immediate financial implications, it can be frightening. A business insurance policy, issued by a b bu us siin ne es ss s iin ns su ur ra an nc ce e e ex xp pe er rt t, , can be invaluable if problems arise. Protection just for you! Thanks to its business insurance partner, The Personal Insurance Company, Sogemec Assurances can offer medical specialists a comprehensive insurance package for their offices. This includes the protection of important records. The Personal's Business Insurance provides basic protection of $10,000 for the reproduction, replacement or restoration of your patient records in the event of an insured peril.
You will thus be indemnified for certain costs such as hiring a firm specialized in the reconstitution of records, additional personnel to help with research, etc. For even better coverage, you can increase your basic protection. Consult an agent to determine the product that best meets your needs. To each his own specialty Sogemec Assurances knows all the problems you will have to deal with in case of a disaster and, on your behalf, we have negotiated a whole range of other commercial insurance products with our partner, The Personal, that will truly meet your individual needs.
Great protection and benefits The Personal's Business Insurance comprises many other advantages that make it unique on the market, such as: • Increase tenant liability protection ($2 million instead of $250,000) • Lower deductibles • No proportional rule, unlike most other business insurance contracts available on the market. This rule sets the minimum amount of insurance that has to be taken out based on a predetermined percentage; without it, the insured may be penalized. No such rule exists at The Personal.
In addition to basic protection Business insurance for FMSQ members also features coverage normally considered to be optional and thus subject to an additional premium. With The Personal, a number of options (e.g., sewer backup) are automatically included at no extra cost. When you consider that water is one of the most common causes of damage, this protection is definitely worthwhile. Coverage at no additional cost FMSQ members also benefit from exclusive coverage specially negotiated with The Personal by Sogemec on their behalf. This covers loss of income and goods caused by damage to outside power sources. For example, if Hydro- Québec equipment is damaged by a windstorm and you suffer a loss of income because of the resulting power outage, damage will be covered up to $25,000. Lastly, as with The Personal's group automobile and home insurance, FMSQ members receive preferential rates and a reliable, recognized claims service 24 hours a day, 7 days a week.
For more information on The Personal's Business Insurance or valuable advice from an insurance agent, contact 1 1- -8 86 66 6- - 3 35 50 0- -8 82 28 82 2. . Sogemec Assurances is proud of having served medical specialists for more than 30 years. Please contact us to discuss your insurance needs. 34 LE SPÉCIALISTE VOL.12 NO. 4 DECEMBER 2010 Are Your Patient Records Properly Protected? SOGEMEC ASSURANCES By Chantal Aubin DIRECTOR, PLAN ADMINISTRATION Visit www.sogemec.lapersonnelle.com for more information.
The fundamental principle underlying the concept of disability insurance is the need, should disability occur, to replace the earned income previously relied on. However, when disability insurance is taken out, the insurer determines the insurable earned income based on current earnings. This restricts the amount of possible benefits to preset maximums. It is therefore important to check the maximum benefit payable by the insurer because, in some cases, the ceiling is two-thirds of income. Imagine the disabled person's surprise at being deprived of one-third of their income at a time when they have to pay additional costs required for their recovery, such as paratransit facilities or physiotherapy!
Unlike many other disability insurance plans, the Sogemec Assurance association group plan offers medical specialists a higher maximum benefit than that found on the individual insurance market. In fact, the association group plan provides medical specialists with 100% coverage of their net income.1 1 Get the information you need, ask the right questions and, above all, consult experts who can provide a disability insurance plan designed just for you, your particular circumstances and your current income. That's the best way to protect yourself against nasty surprises!
Consult the wealth management experts at Sogemec Assurances. Your Disability Insurance Greater Coverage for the Same Income POUR TOUS VOS BESOINS D'ASSURANCES Avec le SERVICE PRÉFÉRENCE de Sogemec Assurances, toutes vos assurances sont pensées en fonction de votre style de vie et de vos besoins. Grâce au SERVICE PRÉFÉRENCE SOGEMEC ASSURANCES ÉVOLUE AVEC VOUS POUR EN SAVOIR PLUS : 1 800 361-5303 / 514 350-5070 / 418 658-4244 Par courriel ou Internet : information@sogemec.qc.ca / www.sogemec.qc.ca SOGEMEC ASSURANCES filiale de la LE SPÉCIALISTE VOL.12 NO. 4 DECEMBER 2010 35 SOGEMEC ASSURANCES By Yves Martel WEALTH MANAGEMENT CONSULTANT 1 Certain conditions apply. Contact Sogemec Assurances for more information.
You were recently wondering whether to incorporate your professional practice. Once you have done it, you have to learn how to gain the maximum benefit from the new structure. Preferred investments At a corporate level, the tax rate on interest earned is 46.57%; 33.33% on dividend income; and 23.29% on capital gains. These rates should encourage you to lean towards growth income (capital gains and dividends) when choosing investments inside the company. However, you need to pay attention and always keep in line with your investor profile (risk tolerance assessment). If you have a low risk tolerance, you should no doubt eventually hold interest-generating income in your company, particularly when amounts start to accumulate and in order to complete your overall investment portfolio. Make sure you invest certain amounts in lower risk investments, in case you have to withdraw money during the years to come. In this way, you will reduce the possibility of having to accept losses when you make withdrawals.
To withdraw or not to withdraw If you have to take money to meet cost of living needs, you could use your unregistered investments previous to incorporation and let revenue accumulate in your company. This tactic can be effective in certain cases, particularly if you are nearing retirement and your investments have generated an appreciable amount. However, take your future need for liquid assets into account. Let us take an example: in a few years' time, the purchase of a high-value durable good may oblige you to make a major withdrawal from your company to pay for it, if your unregistered investments no longer exist. The withdrawal would make your personal income tax rate climb for the year in question, whereas paying for your purchase from your unregistered savings would have no effect on your tax rate.
Some advice: • Make sure that you pay yourself a taxable revenue that at the very least corresponds to the basic personal exemptions of our tax system. In 2010, this was $10,382 for the federal government and $10,505 for the provincial. • If you can split your company's income with your spouse and/or your adult children, it would definitely be preferable for your company to pay you an income rather than take the amounts necessary for your cost of living out of your unregistered investments.
• Do not make any withdrawals from your TFSA and continue maximizing your contributions over the years, even if you have to take money out of the company to compensate. • If the annual revenue generated by your company is more than $500,000, think about paying yourself a salary in order to decrease taxable revenue below this threshold, thereby reducing the taxable rate applicable to your company. Salary or dividends? There are advantages to paying yourself a salary. It allows you to make payments to an RRSP or individual pension plan, the Quebec Pension Plan and the Quebec Parental Insurance Plan. You can also deduct child-care costs on your federal return. On the other hand, certain deductions are made from your salary, which is not the case when a dividend is paid. Paying yourself a dividend makes it easier to deduct eligible loan interest at the provincial level. It also means you can recover part of the income tax paid on investment income within the company. Dividends do however have drawbacks: they do not allow you to make payments to an RRSP or individual pension plan, nor the Quebec Pension Plan (which may be an advantage in the case of divorce, since amounts paid into an RRSP or the Quebec Pension Plan are subject to the division of the family patrimony if the couple are separate as to property) or the Quebec Parental Insurance Plan (this should be noted by those planning to start a family in the near future). A dividend does not allow child-care costs to be deducted at the federal level. Lastly, we must inform you that should you have to make a claim to the Société d'assurance automobile du Québec (SAAQ), benefits are based on employment earnings at the time of the accident. If you only pay yourself dividends, this could make the claim application more difficult. The regulation covering determination of income and employment, and the payment of an income replacement indemnity covered in section 83.30 of the Automobile Insurance Acts makes no mention of dividend income paid by a company. This type of income might therefore not be considered when establishing the amount of the benefit. Other measures can be set up to maximize your incorporation, such as paying yourself a dividend when your capital dividend account is positive; taking out life insurance through your company; transferring your current personal life insurance to your company; setting up an individual pension plan (IPP); buying or transferring a building to your company. These matters will be covered in an upcoming article. In the meantime, please consult our Financial Solutions Advisors; they can provide guidance on how you can maximize your incorporation.
How to Maximize Your Incorporation 36 LE SPÉCIALISTE VOL.12 NO. 4 DECEMBER 2010 FINANCIÈRE DES PROFESSIONNELS By Alain Doucet, a.s.a., acs, Financial Planner SENIOR MANAGER - FINANCIAL PLANNING
e 21 octobre dernier, le président du Collège des médecins du Québec (CMQ) était élu par un dramatique tirage au sort! En réalité, cette élection aura été un «cas» fantastique dont l'étude pourrait être l'objet d'un cours dans toutes les universités et même dans la société civile quand vient le temps de la convaincre, non seulement de s'impliquer, mais que son vote compte bel et bien. Mais au fait, comment compte-t-il? D'abord, de la composition du conseil d'administration (CA) du CMQ. Première difficulté. Le CA est composé de 28 membres dont 20 d'entre eux sont des médecins élus et ont un droit de vote. On peut penser que l'intention qui a guidé les auteurs à l'origine des statuts du CMQ visait à s'assurer d'une représentation égale des deux groupes qui constituent le corps médical du Québec, à savoir omnipraticiens et spécialistes. Logique, car encore aujourd'hui, ils sont en nombre quasi équivalent. Cependant, cette représentation égale ne pourra essentiellement jamais se concrétiser précisément parce que le mode électoral du CMQ vient biaiser cette réalité d'une manière imparable. En effet, en imposant le vote «par région», on comprendra qu'il soit impossible d'atteindre l'équilibre souhaitable 10-10 puisque à l'extérieur de l'île de Montréal, de Sherbrooke et de Québec, les omnipraticiens sont largement majoritaires.
Prenons par exemple la Montérégie. Il y a 1 443 omnipraticiens pour 1 013 spécialistes inscrits au tableau de l'Ordre, soit 42,5 % de plus d'omnipraticiens. On voit bien qu'il est quasiment impossible pour un médecin spécialiste de se faire élire au CMQ en dehors de Montréal, Québec et Sherbrooke. Une seule conclusion peut être tirée de la situation démographique : si l'intention est d'avoir une représentation équilibrée entre les deux groupes, elle doit être inscrite dans les statuts du CMQ eux-même. Qu'en est-il maintenant de l'élection des membres du CA et du président? Prenons la FMSQ. Son CA est composé de 9 membres élus par une assemblée de 125 délégués, eux-mêmes désignés par l'exécutif d'un CA associatif qui, lui, est élu par les membres de chacune des associations. Si on ne prend que les délégués, la représentation est de 125 pour environ 8 500 membres cotisants, soit 1 délégué par environ 70 membres. Au CMQ, l'équivalent est composé de 20 membres élus; la représentation est alors d'environ 1 élu par 800 membres! À la FMSQ, le président est élu nominativement par 125 délégués, au CMQ, nominativement par seulement 20 élus.
Si vous y regardez de plus près, à la FMSQ, votre opinion - même si vous ne participez pas activement à l'organisation qu'est votre association - a plus de chance d'être entendue parce que vos représentants associatifs représentent votre réalité, ne serait-ce que par la communauté de la pratique. Ainsi, il est difficile pour vos représentants d'agir en vase clos. Qui plus est, pour avoir droit au chapitre, vous n'avez qu'à participer un tant soit peu à vos assemblées ou encore à vous manifester auprès de votre association. On a rarement vu des associations qui pouvaient agir ou prendre position d'une façon grandement détachée de ses membres. Conséquemment, il y a beaucoup plus de chances que les positions défendues par le délégué de votre association se rapprochent des vôtres.
Au CMQ, c'est tout le contraire. Sauf pour de très rares exceptions, la majorité d'entre vous ne connaît pas les positions qui seront défendues par celles et ceux pour qui vous avez voté. En général, il s'agit d'un vote basé sur la perception, la réputation d'un candidat, ou encore sa spécialité ou son université d'appartenance. Bref, ce vote est plus aveugle si on le compare à celui de votre association. Il en est de même pour plusieurs candidats; nombreux sont ceux qui n'ont qu'une idée plus ou moins précise du mode de fonctionnement du CMQ.
Le vote est-il alors trop aveugle? Pas nécessairement. Perception, réputation, spécialité et université d'appartenance demeurent des critères pertinents pour la «sélection régionale». Mais l'adéquation forcée avec un candidat à la présidence est-elle trop aveugle? Nous croyons que oui. À cet égard, les résultats détaillés du vote sont très éducatifs. En premier lieu, force est de constater que, malgré une participation semblable à celle des années antérieures, l'électorat a pris une position sans appel quant à l'équipe du Dr Lamontagne : tous, sauf un, ont été battus. On ne peut qu'y voir un message clair. D'ailleurs, n'eût été ce qui suit, ce dernier membre aurait probablement, lui aussi, été battu. En effet, la lecture du nombre de votes obtenus par chacun des élus indique clairement, non seulement ce qui s'est passé, mais surtout la valeur, l'importance réelle, le poids et l'absolue nécessité de participer à un vote, quel qu'il soit. Oui! Chaque vote compte! Et voter, ça marche!
En effet, plusieurs groupes et organisations avaient enjoint leurs membres à voter. Nous l'avons fait nous-mêmes à plusieurs reprises, particulièrement pour améliorer la représentation des LE MOT DU PRÉSIDENT L SI ON NE PREND QUE LES DÉLÉGUÉS, LA REPRÉSENTATION HÀ LA FMSQI EST DE 125 POUR ENVIRON 8 500 MEMBRES COTISANTS, SOIT 1 DÉLÉGUÉ PAR ENVIRON 70 MEMBRES. AU CMQ, L'ÉQUIVALENT EST COMPOSÉ DE 20 MEMBRES ÉLUS; LA REPRÉSENTATION EST ALORS D'ENVIRON 1 ÉLU PAR 800 MEMBRES! Dr Gaétan Barrette Élections au CMQ L'importance de la participation LE SPÉCIALISTE VOL.12 NO. 4 DECEMBER 2010 37
38 LE SPÉCIALISTE VOL.12 NO. 4 DECEMBER 2010 médecins spécialistes et ce fut en partie réussi. Mais la réponse des spécialistes à l'appel de la FMSQ a été «géographiquement» très asymétrique. D'autres groupes et organisations ont fait de même, notamment à Montréal, dans le milieu de la médecine familiale et des UMF, de même qu'à McGill. D'où l'effet de «slate». L'équipe du Dr Desbiens, bien que très incomplète (seulement huit candidats plutôt que dix), incluait deux candidates de grande renommée dans le monde de la médecine familiale, soit Dre Lajeunesse et surtout Dre Authier, dont la grande réputation n'est plus à faire. Deux autres candidates pratiquent à McGill : Dre Côté et Dre Freeman. Il est intéressant de noter qu'elles en étaient toutes à leur première élection au Collège. Dans l'équipe du Dr Bernard, ont été élus les Drs Fiset et Martin, tous deux pratiquant à McGill. Finalement, et c'est ce qui est le plus fascinant, les candidats qui ont reçu le plus grand nombre de votes sont Dre Freeman, Dre Authier, Dr Fiset, Dr Martin, Dre Lajeunesse, Dr L'Espérance et Dr Garner. On ne peut plus éducatif! De toute évidence, McGill et le milieu de la médecine de famille se sont occupés de leurs affaires et ont répondu à l'appel et nous leur disons bravo! Voter, ça marche! Et, plus que jamais, on peut dire que les absents ont tort.
Mais, c'est ce qui a mené à ce tirage au sort, qui est en soi désolant. En réalité, ce vote ne devait en être un, en quelque sorte, que de «délégués». Des représentants de certaines régions. Point. Malheureusement, cette élection s'est transformée en une campagne à la présidence, à notre avis, inappropriée. Les médecins ont bel et bien exercé un vote individuellement et normalement intéressé, comme il se doit. Perception, réputation, spécialité et université d'appartenance ont été des critères pertinents pour la «sélection régionale». Nous croyons que c'est ce qui a «aveuglément» primé. L'effet de «slate», localement justifié, a peut-être été aveugle pour la candidature à la présidence.
Mais la leçon est limpide et le parallèle évident avec la FMSQ. Quand vient le temps de voter et surtout de se mobiliser, tout compte et tant les absents que les immobiles auront toujours tort; de même, ils n'auront que ce qu'ils méritent. That's it. That's all. Syndicalement vôtre! Le Collège des médecins du Québec (CMQ) a œuvré pendant plusieurs mois à l'harmonisation des spécialités médicales québécoises avec celles reconnues par les instances canadiennes. Ces travaux sont dorénavant terminés. Le règlement final sur les spécialités médicales a été publié le 10 novembre dans la Gazette officielle du Québec et est entré en vigueur le 25 novembre 2010.
Ce nouveau règlement entraîne la reconnaissance de 19 nouvelles spécialités médicales par le CMQ, portant ainsi à 54 le nombre de spécialités reconnues au Québec. Des modifications ont parfois été apportées à la durée de formation. On modifie légèrement la désignation de six spécialités existantes : à titre d'exemple, la spécialité endocrinologie devient endocrinologie et métabolisme. Vous pouvez prendre connaissance du règlement sur les spécialités médicales au www.fmsq.org.
Au moment de lire ces lignes, le CMQ devrait avoir transmis à tous les médecins un avis les informant de la création de ces nouvelles spécialités et des modalités pour présenter une demande de certification. Il appert que le délai pour faire une demande est de six mois suivant l'expédition de l'avis du CMQ*. La reconnaissance de ces nouvelles spécialités médicales amène déjà plusieurs médecins spécialistes à se questionner sur les impacts qui pourraient en découler, notamment sur les modalités de rémunération déjà prévues à l'Entente FMSQ-MSSS. Nul doute que des précisions et modifications devront être apportées à l'Entente afin d'en tenir compte. Il est toutefois important de comprendre que l'ampleur de ces modifications dépendra du nombre de médecins qui seront reconnus dans ces nouvelles spécialités et de leurs décisions quant à la mise en place de mesures de rémunération spécifiques ou de la constitution d'une nouvelle association pour les représenter. Dans ce dernier cas, il sera également nécessaire d'en évaluer l'impact sur le règlement interne de la Fédération et les modalités de représentation des associations. Avant de présenter une demande de certification dans une nouvelle spécialité, il est indéniable que certains médecins souhaiteraient au préalable connaître les impacts qui pourraient en résulter sur leur rémunération, le cas échéant. Toutefois, ceci ne peut être possible compte tenu du délai de six mois pour présenter une demande, de la nécessité pour les médecins reconnus de prendre une décision quant à leur regroupement et des discussions qui devront suivre par la suite quant aux modalités de rémunération. Pour l'instant, il appert donc que les médecins concernés doivent prendre cette décision sans cet éclairage. À suivre... * D'autres dispositions du règlement pourraient peut-être permettre à certains médecins de passer outre à cette échéance et de demander une reconnaissance après ce délai. Cette possibilité est toutefois incertaine et ne pourra être analysée qu'au cas par cas par le CMQ, avec le risque pour les médecins concernés de se voir refuser leur demande. C'est pourquoi le CMQ nous informe que l'avis à être transmis insistera avant tout sur la règle spécifique applicable dans les circonstances et qui prévoit un délai de six mois pour présenter une demande. Nouvelles spécialités médicales… Par Me Sylvain Bellavance LS LS LE MOT DU PRÉSIDENT FSUITEG
LE SPÉCIALISTE VOL.12 NO. 4 DECEMBER 2010 39 R RE EF FE ER RE EN NC CE ES S Page 32 An Infrastructure Needed... and the Means! Page 21 At the Heart of the Community References 1. Rothman, DJ et al. Professional medical associations and their relationships with industry: a proposal for controlling conflict of interest. JAMA 2009;301:1367-72. 2. Anonymous. Accreditation guide. Continuing professional development (CPD) events for specialists. Royal College of Physicians and Surgeons of Canada, Ottawa. 2005: 17 p. 3. Comité d'éducation médicale et d'agrément. L'agrément des fédérations médicales et organisations professionnelles du Québec. Montreal: Collège des médecins du Québec, 2009. 4. See the National Commission for Certification of CME Professionals website at www.nccme.org 5. Hébert, PC et al. The need for an institute of continuing health education. CMAJ 2008;178:805-10.
6. Wazana A. Physicians and the pharmaceutical industry: is a gift ever just a gift? JAMA 2000;283:373-80. 7. Conseil d'éducation médicale continue du Québec. Code d'éthique des intervenants en éducation médicale continue : Les relations entre les organismes médicaux et les sociétés commerciales Montréal : CEMCQ, 2003. http://www.cemcq.qc.ca/fr/documents/Code_ethique_fr.pdf. 8. Canadian Medical Association. Guidelines for Physicians in Interactions with Industry. Ottawa : AMC, 2007. http://policybase.cma.ca/dbtw-wpd/Policypdf/PD08-01.pdf 9. Canada's Research-Based Pharmaceutical Companies. 2010 - Code of Ethical Practices. Ottawa. Rx&D, 2010. https://www.canadapharma.org/en/commitment/healthcare/ pdfs/2010 - Code of Ethical Practices_en.pdf References 1. Health Sector Interim Plan / April 2010 – September 2011 2. Study on the impact of eliminating direct payment on the use and costs of healthcare services in the Grande Anse department in Haiti, Médecins du Monde (France), October 2009.
Finances Pratique Mieux-être md.amc.ca L'administration de la facturation est souvent complexe, exigeant beaucoup d'attention et de suivi avec la RAMQ. Pensée par et pour des médecins, Facturation.net est la seule solution Web sur le marché à la fois sécurisée, adaptée à votre pratique et simple à utiliser. Vous entrez vos données en un rien de temps et on s'occupe de les valider, puis de les traiter pour vous... car vous avez bien d'autres préoccupations.
Des solutions Web jusqu'à l'impartition totale de votre facturation, faites appel à un leader reconnu en facturation médicale au Québec. Si vous êtes membre de l'AMC, profitez d'un rabais de 10 % sur tous les plans à tarif fixe. Facturation.net 1866332-2638 (1 866-3FACNET) Parce que votre temps est trop précieux pour le perdre
Nos partenaires méritent votre confiance. Vous gagnez à les découvrir! Pour tout savoir sur les avantages commerciaux réservés aux membres de la Fédération des médecins spécialistes du Québec et pour connaître nos nouveaux partenaires commerciaux, visitez le site Internet de la FMSQ au www.fmsq.org/services. NOS FILIALES Financière des professionnels 1 888 377-7337 NOS PARTENAIRES Immobilier Isabelle Altendorfer 514 816-6447 Balnea réserve thermale 1 866 734-2110 Groupe Solution 1 877 795-9399 Hôtels Fairmont 1 800 441-1414 Rabais Campus 1 800 265-0180 Sogemec Assurances 1 800 361-5303 La Personnelle 1 888 476-8737 Park'n Fly 514 631-3359 RBC Banque Royale 1 800 807-2683 Club Voyages Berri 1 888 732-8688 Hyatt Regency 1 800 233-1234 www.fmsq.org Pour information : fcadieux@fmsq.org ou 514 350-5274